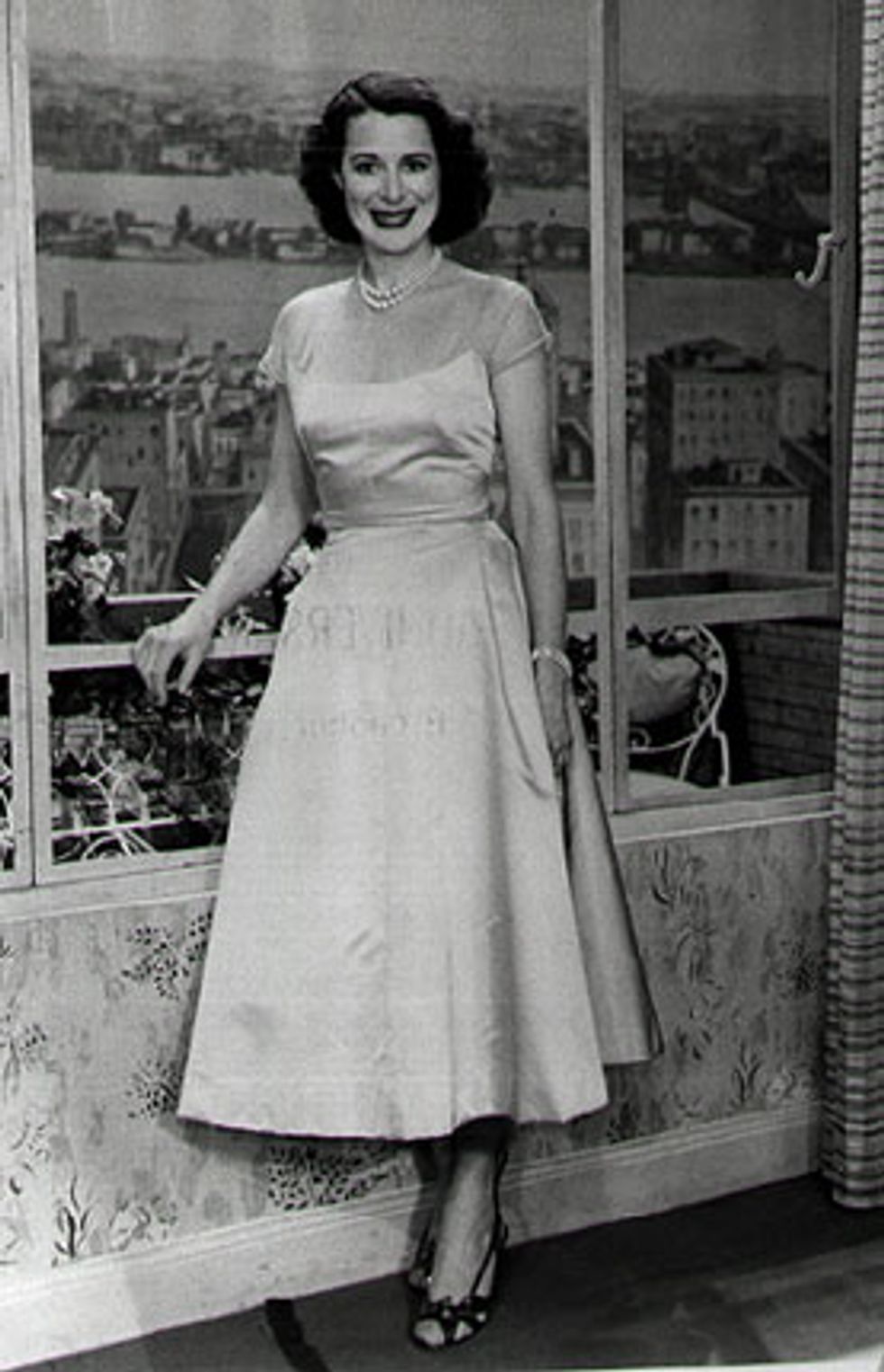 The eternally elegant Kitty Carlisle Hart has finally passed away at 96!
Known as a tireless advocate for the arts, Hart was a real class act who first began working as an actress way back when a "lady" wouldn't be caught dead trodding the boards on Broadway! She knew everyone and travelled effortlessly between show business and high society with class, sass and wit. I remember first being captivated by her sophisticated presence while watching her on the '60s game show "To Tell The Truth". You can see Kitty Carlisle radiate her charm on this clip from the show on YouTube (embedding disabled, alas). I love her questions posed to the young women in the vintage swimsuits who are trying to fool the panelists into choosing the wrong girl (whose real life job is as a whale trainer).

"Is his back rough when you climb on?" Miss Kitty asks one of the three contestants. "What do you hang onto when you get on his back?" Poised and elegant as ever, Carlisle never alludes to anything crude. But one does wish her co-star from "A Night at the Opera", Mr. Groucho Marx, were the host of the show if only to hear his comebacks to these questions!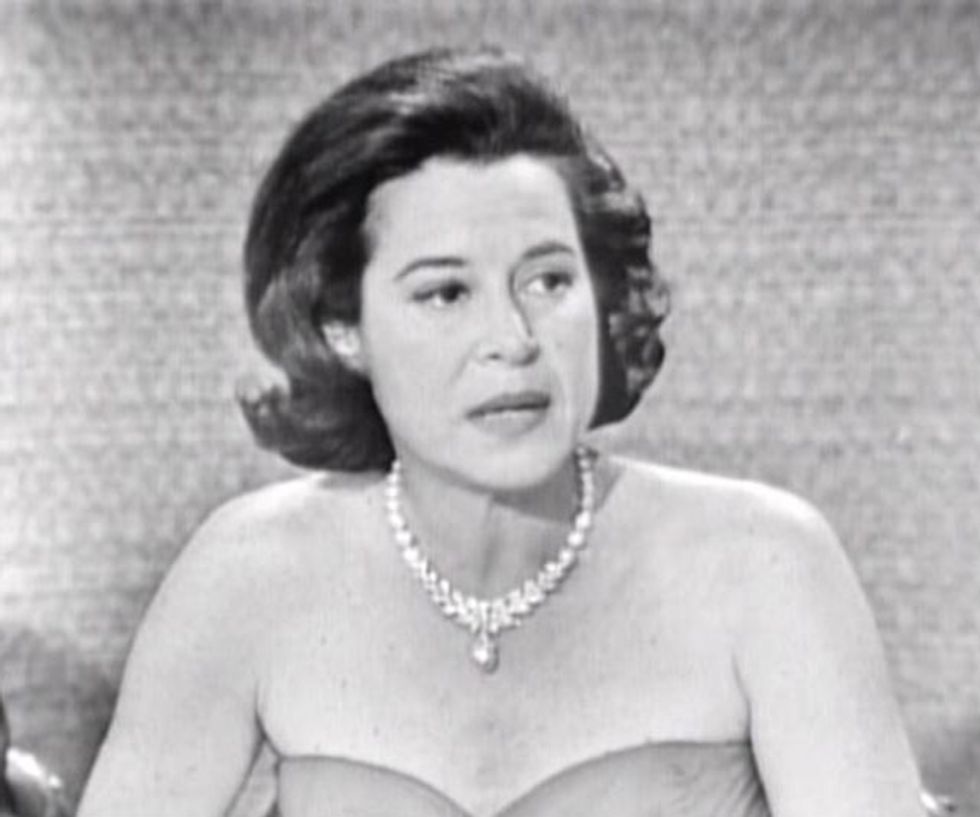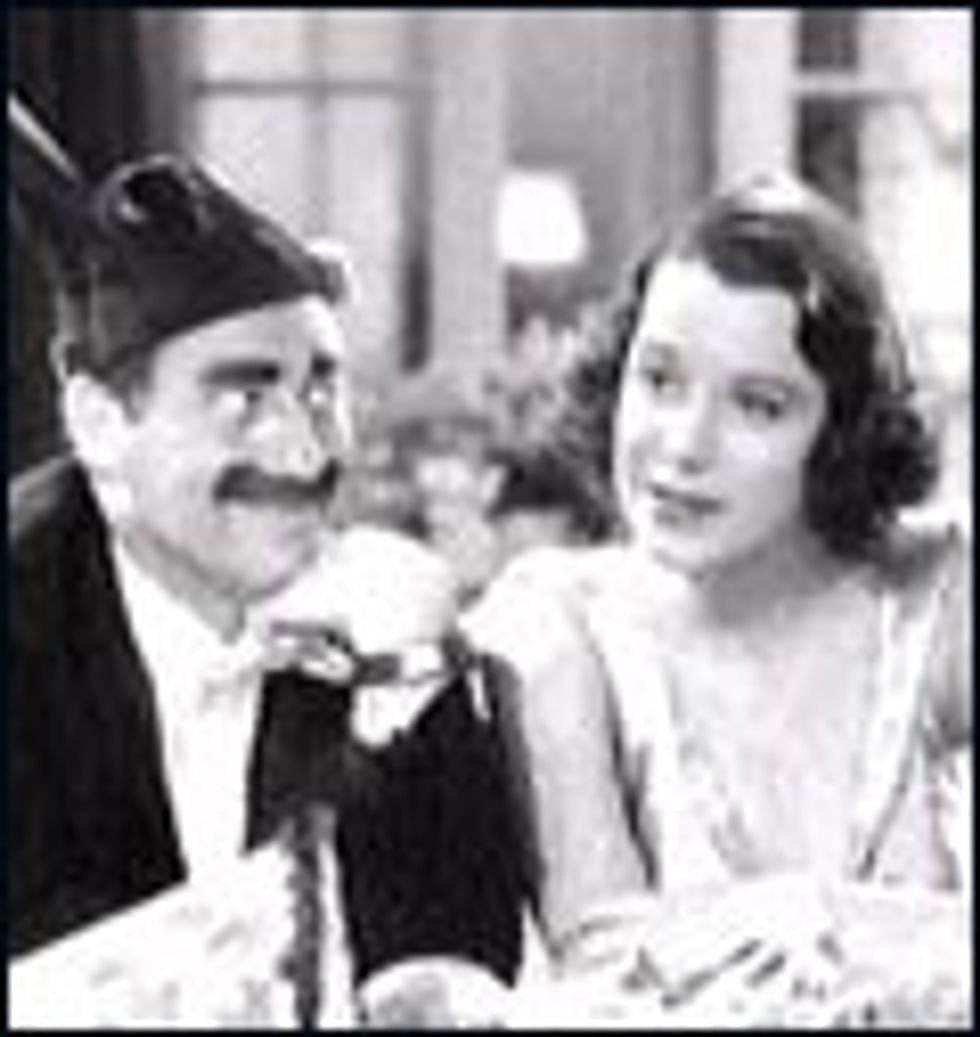 From Hart's Boston Globe obit (WARNING: if you click on this link, expect an assault from a gauche, downmarket Reeses Peanut Butter Bar ad that sullies the memory of this classy dame! Shame on you Boston Globe! Couldn't you replace that with a Tiffany's ad?):
In a piece on CBS' "60 Minutes" in 2000, Marie Brenner, author of "Great Dames: What I Learned From Older Women," said: "A great dame is a soldier in high heels. ... They lived through the Depression. They lived through the war.
"They were tough, intelligent and brassy women," said Brenner, who described Hart as a great dame who "walks into a room, and the room lights up."
Discipline ruled Hart's success. She began every day with an exercise routine, even after she turned 90.
"I can do things a woman a fifth my age can't do. ... I do 40 leg lifts without stopping, And then I take my legs, I put them over my head, and I touch the floor behind me with my toes, and then very slowly I let myself down, touching every vertebrae as I go," Hart told "60 Minutes."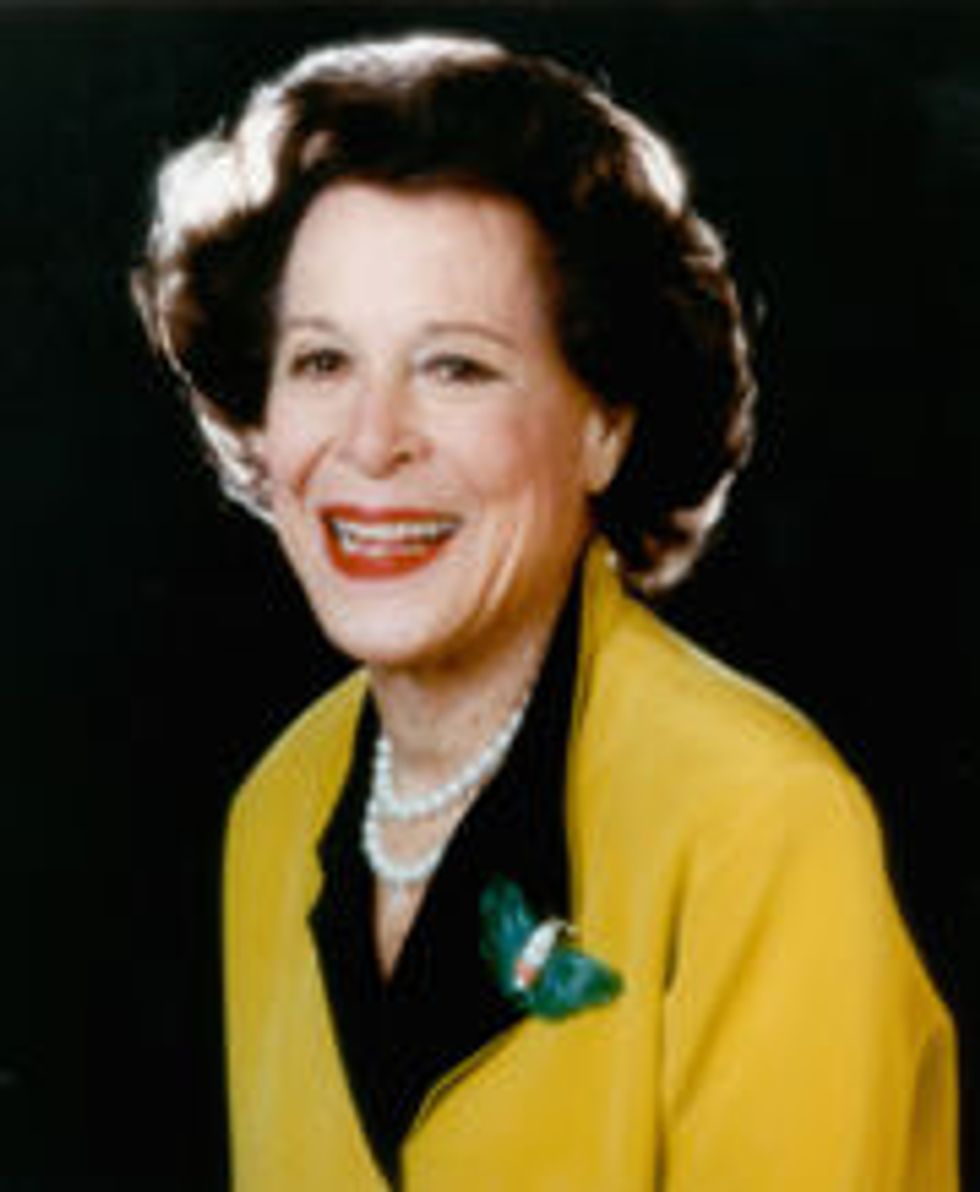 Okay, time to get back to yoga class! May we all learn to be such 'great dames'... no matter what our gender!
(thanks to Gawker for first alerting us to Hart's demise!)