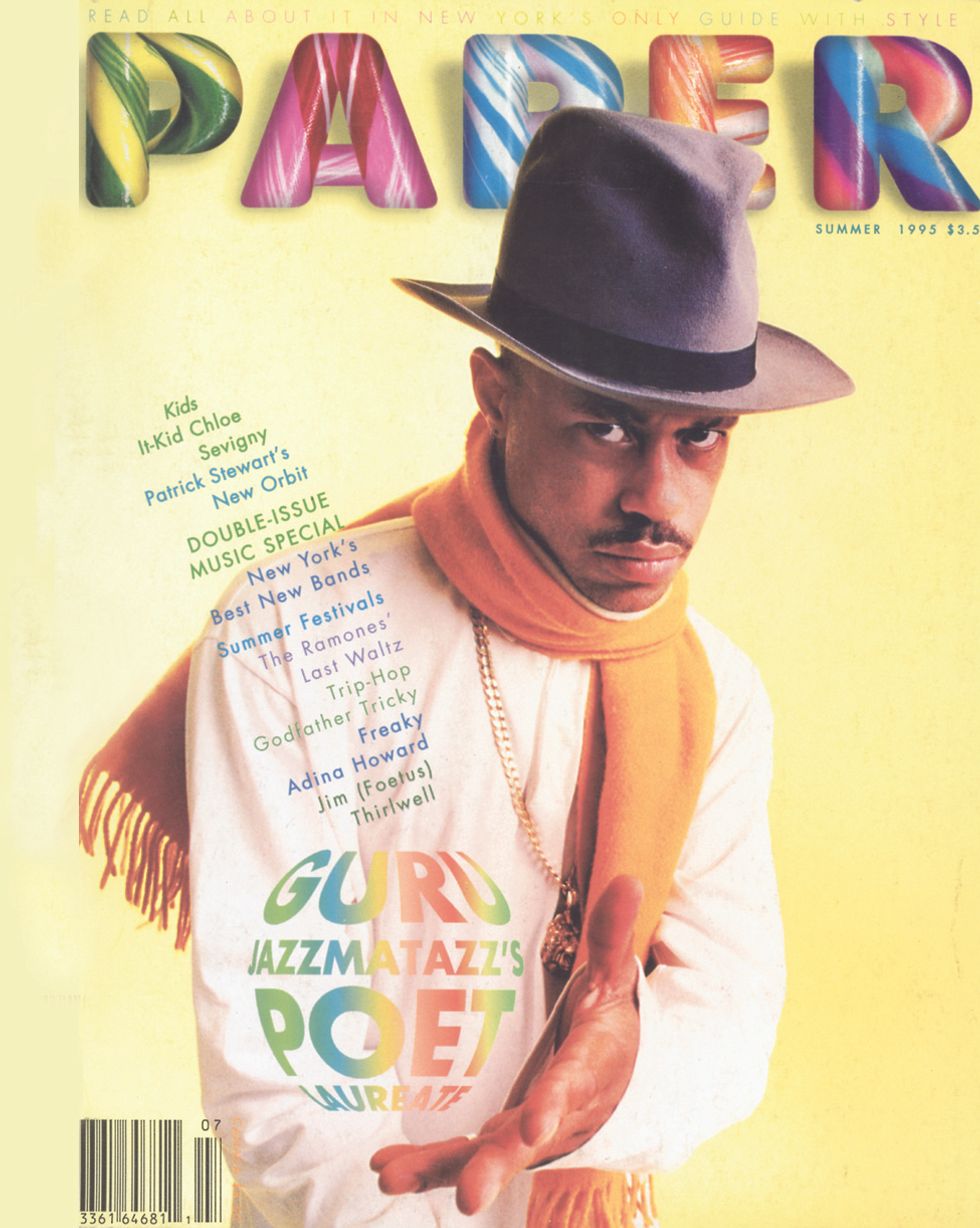 Gifted Unlimited Rhymes Universal
. That's
Guru
a/k/a
Keith Elam
, one of hip-hop's good guys who has passed away after a long bout of cancer at the age of 43. First with
Gang Starr
and later with his ground-breaking
Jazzmatazz
albums, Guru stood out among rappers for taking his music in a different direction, fusing beats and rhymes and jazz into a musical flow that was immediately recognized as quintessentially Guru.
 I interviewed him in 1995 and remember his seriousness and intelligence, which is no surprise once you know that his father was Boston's first black municipal judge and his mother once served as director of libraries in the Boston school system. But neither Boston nor family connections appealed to him once he was bitten by the hip-hop bug. Moving to Brooklyn, he hooked up with
DJ Premier
and went on to produce some of the most seminal music in hip-hop.
Elam's death is made all that much sadder because a death-bed letter he left behind has created
a shit-storm
of controversy
. The letter names
Solar
, his friend and DJ in his later years, as the heir to the Guru and Gang Starr legacy. Printed in its entirety on
DJ Premier's blog
, the letter also goes out of its way to say: "I do not wish my ex-DJ to have anything to do with my name likeness, events tributes etc. connected in anyway to my situation including any use of my name or circumstance for any reason and I have instructed my lawyers to enforce this. I had nothing to do with him in life for over 7 years and want nothing to do with him in death."
So be it. Beef is beef. That's the hip-hop way.