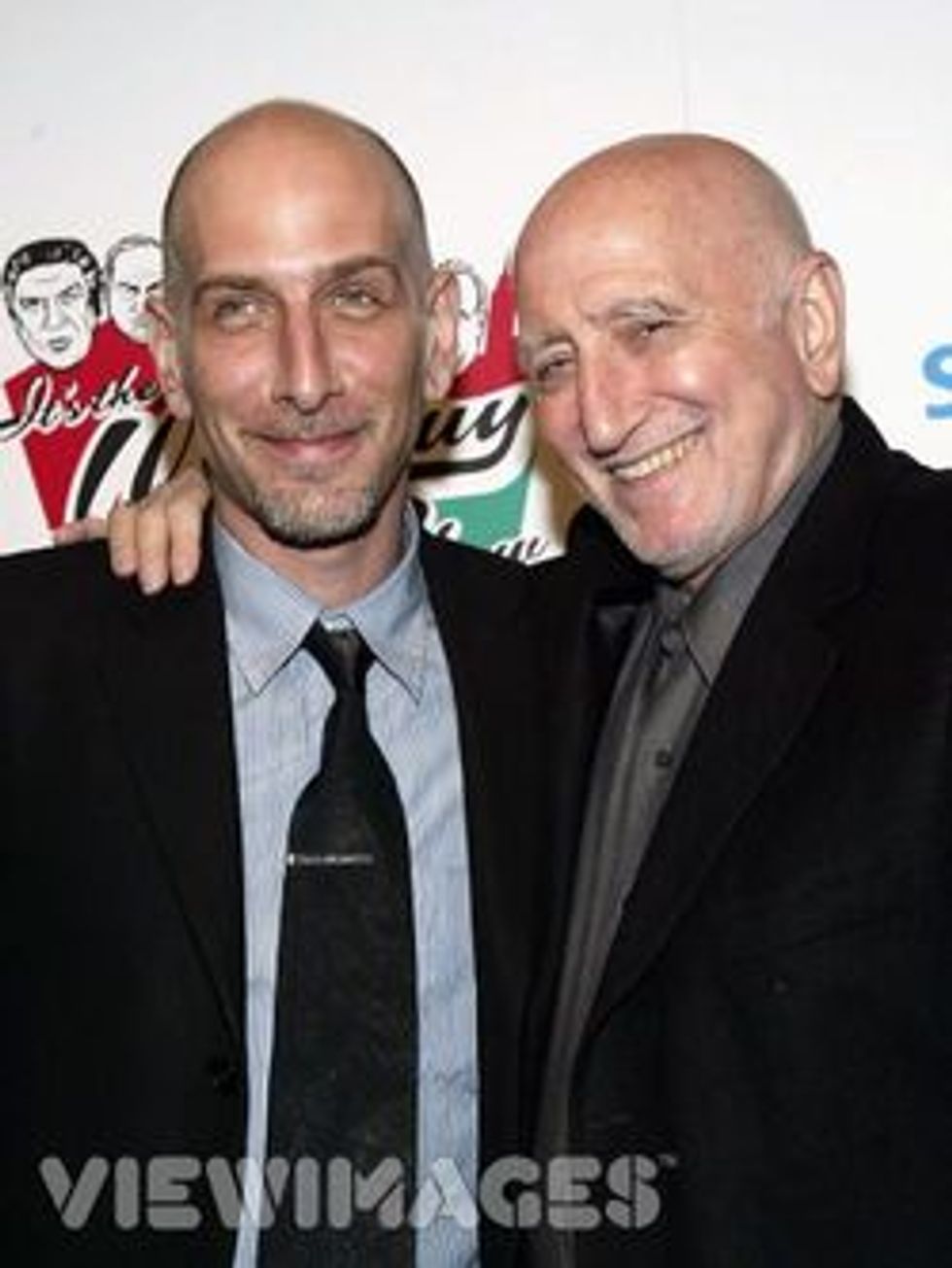 The latest update to the update is that Dominic is still among the living -- or so says the source of the false rumor to begin with. So anyway, we love you Dominic and stay out of trouble. See you when you get back to NYC and we'll drink a Diet Coke together.
I wrote the following post earlier upon reading in a blog that Dominic Chianese, Jr, an old friend and downtown personality had died. Now reports are questioning the veracity of that story. Either way, we love you Dominic and hope that all is well.
The name Dominic Chianese is familiar to most people as the actor who played Junior on The Sopranos. Those of us on the downtown nightlife scene knew another Dominic, a funny-faced doorman/actor/stand-up comedian who'd worked at all the major clubs over the years in one capacity or another. It is with a heavy heart that I have to report that Dominic Chianese, Jr. has died (according to a [now false] report on Good Night Mr. Lewis).

Dominic was a friend and frequent MC at Paper events. He was in our first Beautiful People issue and I feel his loss very deeply. Things never came easy to Dominic. An immensely talented dude, he was handsome and charming in a New York character actor kind of way. He acted in numerous movies and TV shows (including with his dad in a couple of Sopranos episodes), but the big break he was waiting for never arrived. I remember him hosting a downtown standup show at Undochine (a club that once existed under the Indochine restaurant) where I first saw John Stewart perform. Larry Fishburne is another long-time Dominic supporter. Dominic also MC'd my bachelor's party and we spent many hours hobnobbing on the nightlife scene. God bless. May he rest in peace!