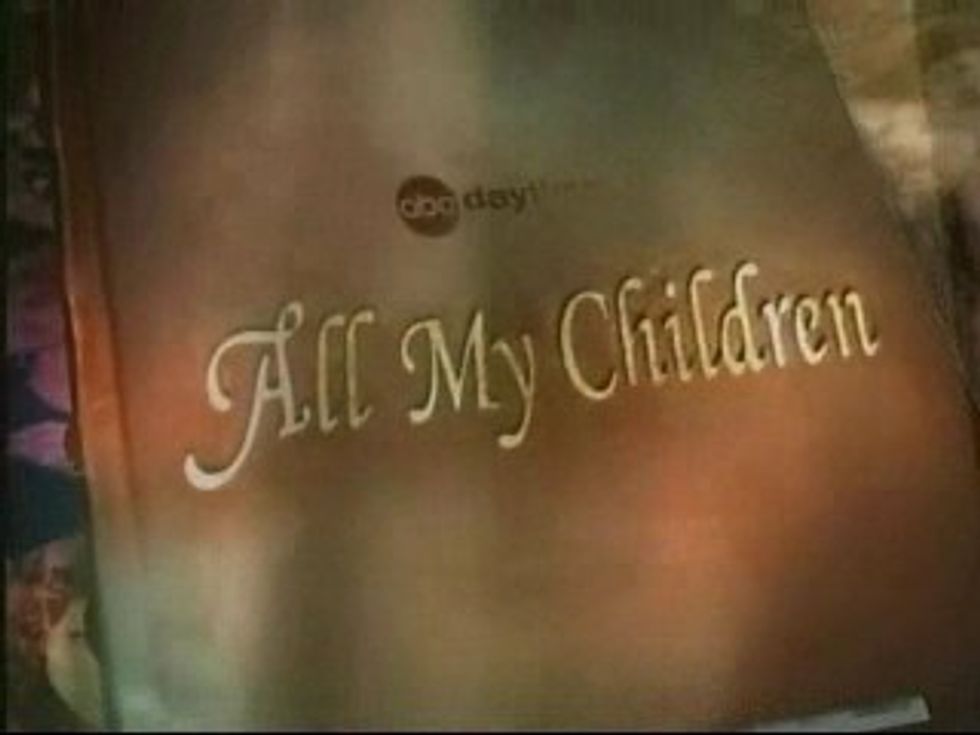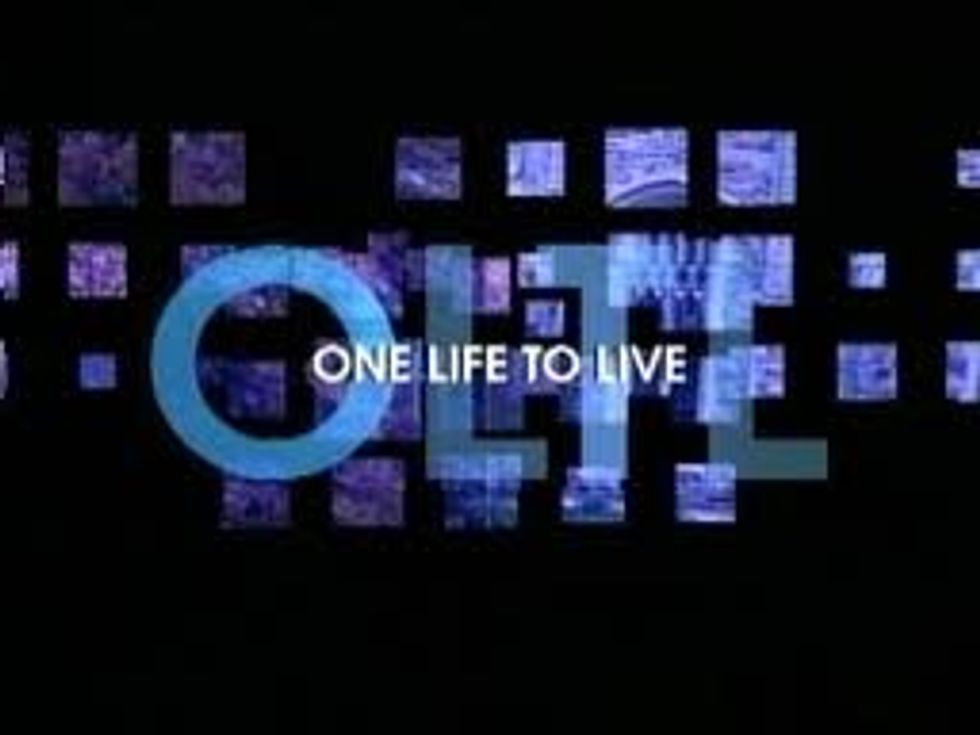 My feelings about the cancellations of ABC soaps
All My Children
and
One Life to Live
can be summed up in this e-mail I just got from gossip king (and my good pal)
Michael Musto
:  "Oh dear God, they canceled
All My Children
. I haven't watched it in 25 years, but still, I never thought this day would come and it's very sad."
News of the cancellation of both soaps came felt like a punch to the stomach, but I can't say I was really shocked. The art of the classic soap opera -- evil twins, villains with eye patches, Vaselined-lenses to convey dream sequences -- has been slowly dying for decades. Some say they never bounced back from the OJ Simpson trial, when so many soaps were pre-empted to carry live coverage of the trial. In recent years, soaps have become too costly to produce. Casts have been culled and budgets have been greatly downsized. Guiding Light, which was on the air for over 70 years (starting on radio) was canceled. (No more Reva Shane Lewis? Blasphemy!) Then another classic sudser, As the World Turns, bit the dust. Even All My Children moved from New York City to LA and slashed the salaries of cast members. But apparently that wasn't enough.
Sure soaps are all camp and bad theater, but that's why they're wonderful. They also give work to some legendary talents (particularly in NYC. Judith Light won two Daytime Emmys playing a housewife turned hooker on
OLTL
!). They also span generations and keep the same families and characters around -- chances are, who you remembered seeing on these shows when you were a child are still on them in some form today. They're also easy to bond with friends and loved ones over -- my mother watched
General Hospital
,
Days of our Lives
and
the Doctors
, and was somewhat devoted to them. My grandmother, however, was a different story. Whenever we visited her she would be chatty and jovial until it was time for her "stories" -- 
All My Children
and
One Life to Live
. Then it was time to hush and watch what was going on in Pine Valley or Lanview. I have her to thank for turning me on to
AMC
. 
I still remember the summer I watched
AMC
when Jenny Gardner ran away to New York City with her friend Jesse Hubbard. She was desperate for money and applied for a job modeling lingerie at a dumpy agency run by Academy Award nominee Sylvia Miles! And who can forget the time when longtime
AMC
devotee Carol Burnett appeared as
Verla Grubb
, a long lost love child of Langley Wallingford? That's my idea of quality television. (See a clip below. Wise move losing that cut and color, Carol.) And, of course, hello? Can we pour a little out for Erica Kane?
Susan Lucci
has played the trouble-making
AMC
glamour puss since the show was created in 1970. How will we soap fans live without her? This is truly the end of an era.
Though we still have
General Hospital
,
Days of our Lives
,
Bold & the Beautiful
and the king of soaps, the
Young & the Restless
, their times will come one day, too. A world without daytime soaps is a world I don't want to know, but, sadly, it looks like that's what we're heading toward.