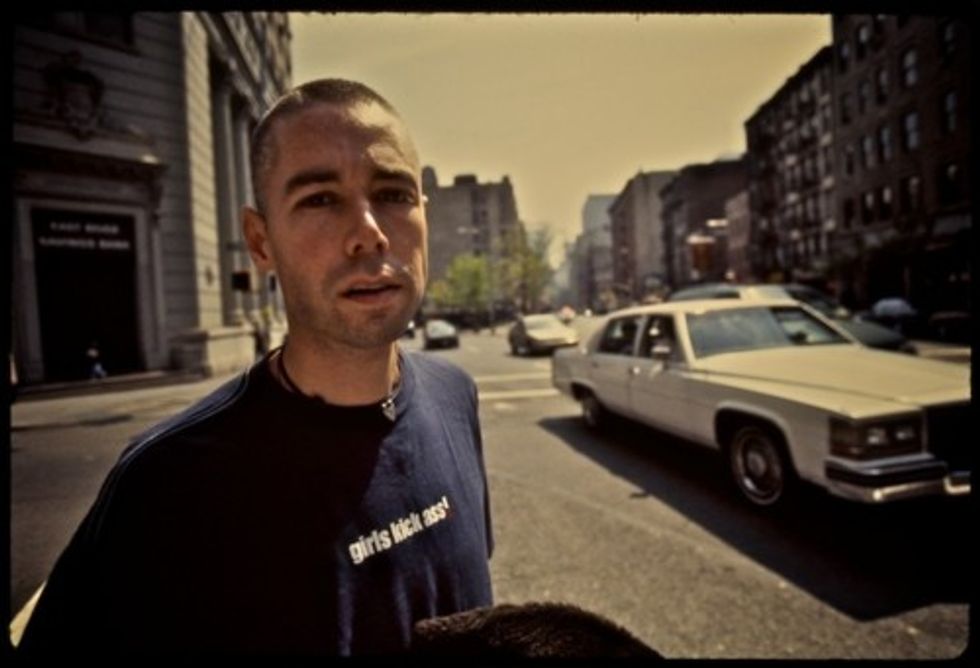 PAPER was so sad to hear
the news today
that
Beastie Boy
Adam Yauch
(aka
MCA
) had passed away. He was 47. Yauch was diagnosed with cancer in 2009, and had subsequently avoided press and public appearances in recent years. The Beastie Boys cancelled the tour for their last album,
Hot Sauce Committee Part Two
, and more recently, did not perform at their Rock 'n' Roll Hall of Fame induction.
The band's place in hip-hop history was cemented with their debut,
License to Ill
, and the trio continued to evolve from fighting for their right to party to becoming politically-minded, socially-conscious Grammy-winning recording artists.
In the mid '90s, Yauch co-founded the Milarepa Fund, raising money for the Tibetan independence movement and spearheading the fundraising Tibetan Freedom Concerts. He also founded production and distribution company
Oscilloscope Pictures
, which was involved with releasing movies including
Howl
,
Wendy and Lucy
and
We Need to Talk About Kevin
. (Yauch directed a number of Beastie Boys' videos under the pseudonym Nathaniel Hornblower, as well.)
We feel an enormous sense of loss with Yauch's passing, not because PAPER was born from the very downtown New York world the Beastie Boys were part of, but because we are such fans. We send our deepest condolences to Yauch's friends and family.