Rihanna is a style inspiration to us all. From walking over grates in heels without falling to making a glass of wine the must-have (but, unfortunately, illegal) accessory of the season, Rihanna has proven that she can do no wrong when it comes to matters of the sartorial kind.
Today, Stance, the sock company that has been partnering with the singer for the better part of two years to make instantly covetable coverings for our feet, revealed the pair's latest collaboration: a tribute to four different iconic Rihanna looks. The collection, which has, naturally, been dubbed the "Iconic Look" collection, features two "boxes," each coming with two different pairs of socks and retailing for $48 (roughly $24 per pair). The 'Award Show' box showcases two of the Bajan Princess' most jaw-dropping red carpet moments and the 'Music Video' box is reserved for two of her most repeat-watching music video ensembles.
To help you decide which box you need to add to your cart today, we at PAPER have attached a picture of each sock to a GIF of its corresponding look—along with a little background information on each look's significance. You can just think of it as a free lesson in (Rihanna) fashion history.
From the 'Award Show' box:
Met Gala, China: Through the Looking Glass, 2015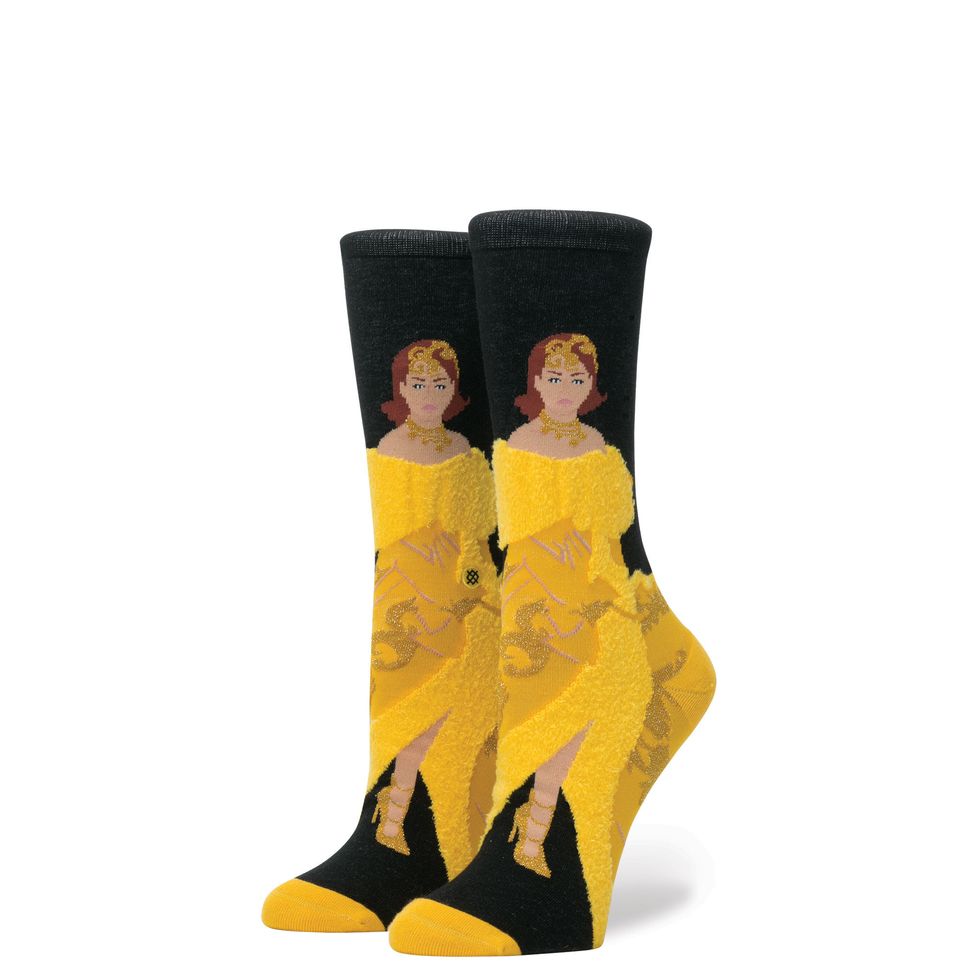 Courtesy of Stance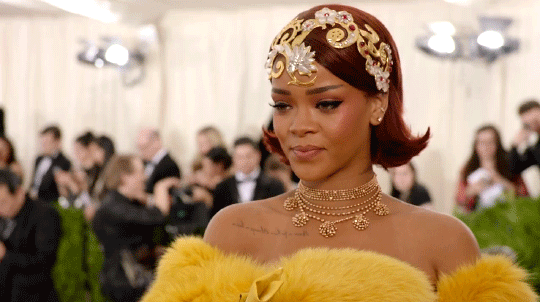 For her look to the 2015 Met Gala, Rihanna navigated a dangerously tricky theme with aplomb. While other celebrities used the "China: Through the Looking Glass" mantra to indulge in ridiculously appropriative garb, Rihanna sought out Guo Pei, an actual Chinese couturier, to borrow this fox fur-lined yellow stunner which apparently took over 20 months to construct.

CFDA Awards, Fashion Icon of the Year, 2014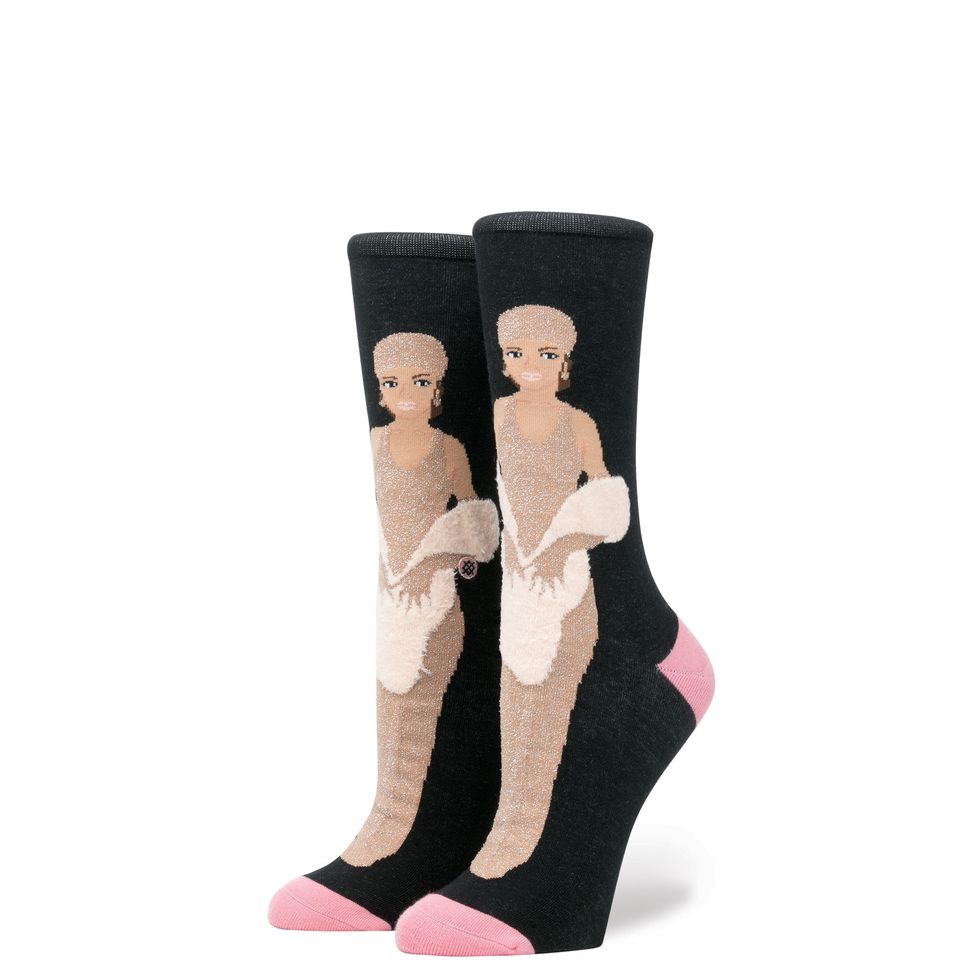 Courtesy of Stance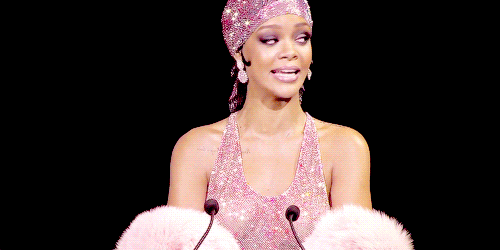 In 2014, Rihanna was crowned the "Fashion Icon of the Year" by the Council of Fashion Designers of America at their annual CFDA Awards. Of course, dressing for an award about your fashion sense can't be an easy task for anyone, but, then again, Rihanna isn't just anyone. Choosing to completely ignore the black tie dress code usually reserved for events of this caliber, Rihanna showed up wearing a see-through Swarovski crystal-covered evening gown designed by Adam Selman, the boyfriend of the singer's now famous-in-his-own-right stylist Mel Ottenberg.
From the 'Music Video' box:
"Work," First Video of Two, 2016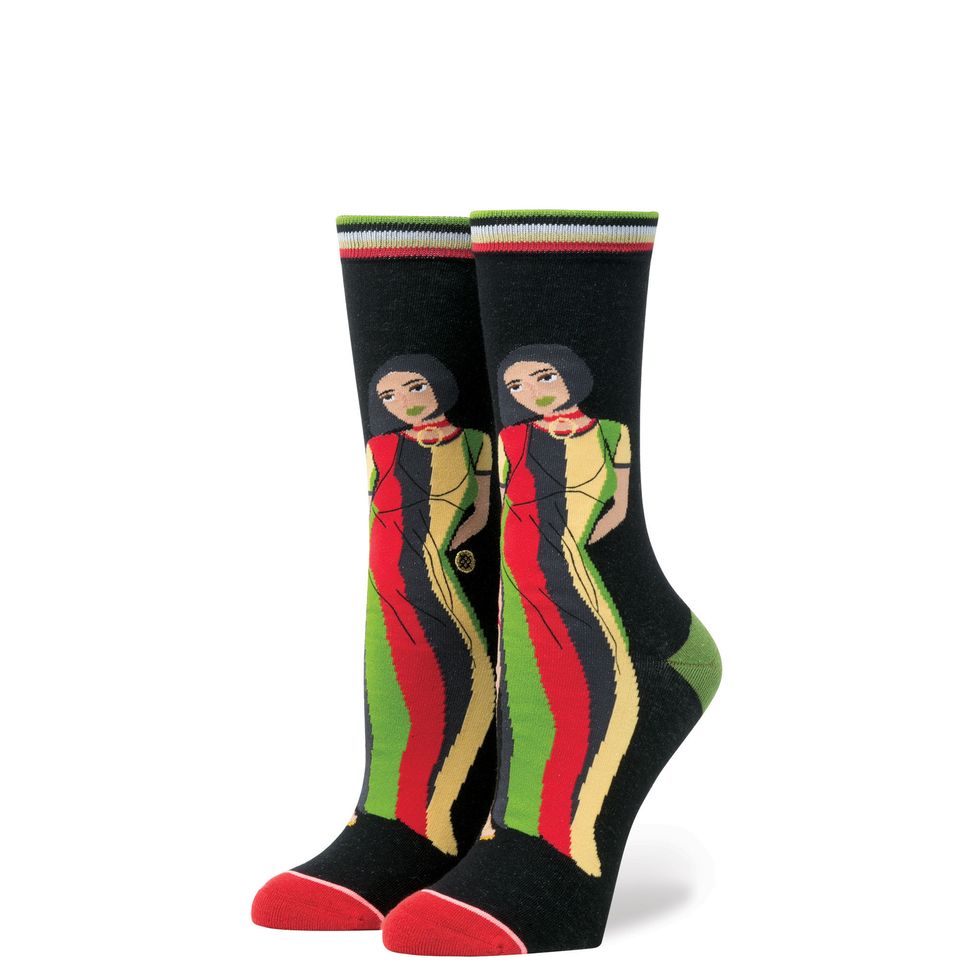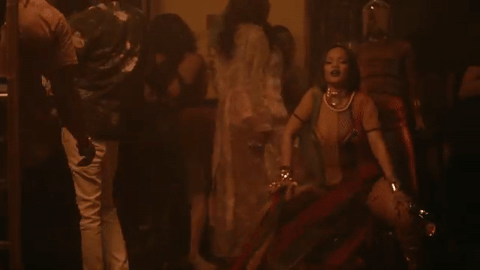 It's now hard to imagine a world in which Rihanna's smash hit "Work" doesn't exist. The song, which spent nine weeks at the top of the Billboard charts, was an anthem for all seasons and was impossible to escape—as if you'd ever want to. The video, which came packaged as a double header shot in completely different locations, started with Rihanna in an underground club wearing a floor-length mesh gown with a thigh-high slit. Let's say she made great use of that slit.
"Pour It Up," Strip Club, 2013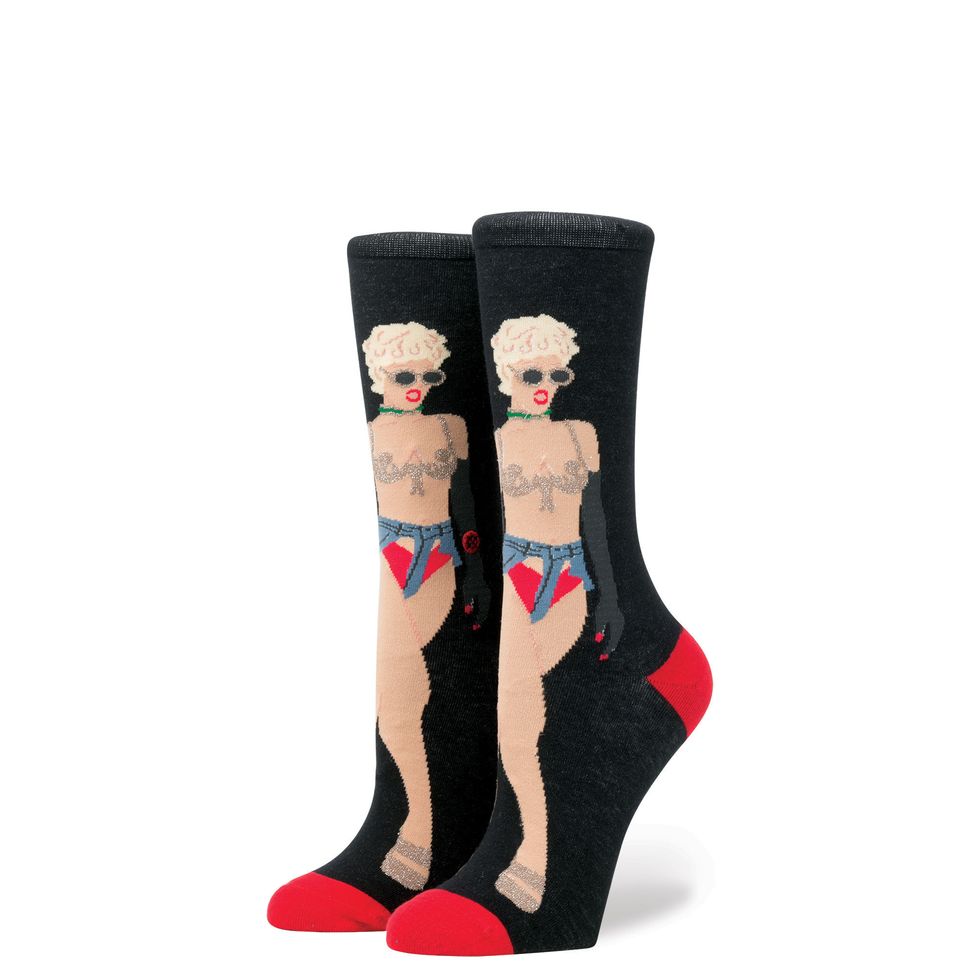 Courtesy of Stance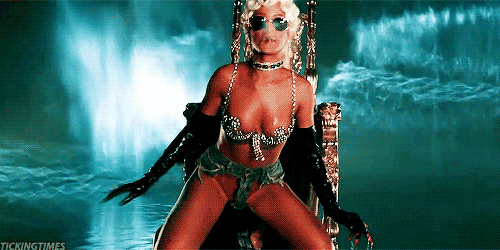 The video for Rihanna's strip-club anthem "Pour It Up" caused a stir when it came out. As it was accused of glamorizing sex work and being too overtly provocative by parents, Rihanna seemed completely unfazed. She just kept collecting her money (here, in singles) while simultaneously making a solid case for embracing denim panties and diamond-encrusted bras.
Head to the Stance website now to order the 'Award Show' or 'Music Video' box for yourself.

[h/t WWD]
All photos via Stance

Sign Up For The Morning PAPER