Imagine being asked to design a dress for Rihanna for the most important day of her life. And it wouldn't be just any bridal gown, but a look so powerful and iconic that it will make the Royal Wedding look pale in comparison. Anyway, RiRi just revealed who she would trust to make the dress for the special day.
During a Q&A video with RiRi and Anna Wintour, the Vogue editor exchanges a few rapid-fire questions with the superstar. At one point, Wintour asks RiRi if she were to get married, who she would ask to design her wedding dress. Without hesitating, she responds that it would be a collaboration between herself and designer John Galliano.
John Galliano is currently the artistic director of cult fashion brand Maison Margiela. If you'll recall, Rihanna wore a custom Margiela look to the Met Gala in 2018. Galliano, a close friend of Wintour, was most known for his stint at Christian Dior, where he was the creative director from 1997–2011.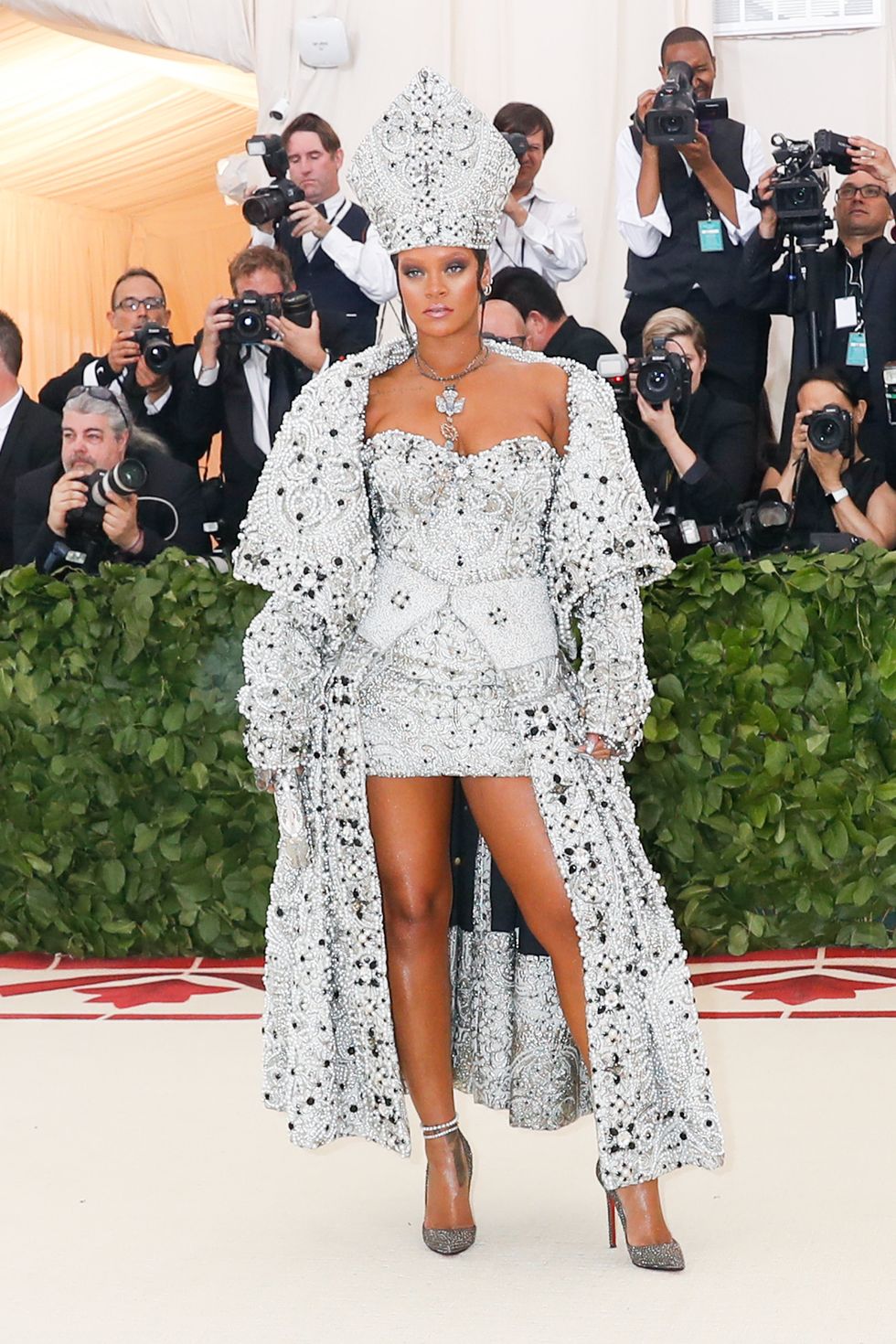 RiRi is currently rumored to be dating wealthy Saudi businessman Hassan Jameel. The two have been spotted on numerous occasions getting cozy on solo dates. In her Vogue interview interview released today, she confirms that she is dating and that she's been "in an exclusive relationship for quite some time, and it's going really well, so I'm happy."
Catch the moment in the clip below at the 3:27 mark.
Sign Up For The Morning PAPER