Yesterday, the Valerian panel at San Diego Comic-Con brought forth confirmation of Rihanna's role in the forthcoming film, as director Luc Besson apparently showed a clip of her as a sexy, Cabaret-inspired alien stripper.
Yep, the film, which is based on a French comic called Valérian And Laureline, and stars Dane DeHaan and Cara Delevingne as special space agents who act as intergalactic enforcers, reportedly has a scene where DeHaan's character goes to a brothel and is treated to a private show by none other than Queen Rih in a fucking bowler hat. And while the actual scene hasn't made it onto the Internet yet, there are a few glimpses of Rih's slick, Sally Bowles on-set look from a behind the scenes -- which you can check out below.
Cara and Dane talks about Rihanna @ 'Valerian'. pic.twitter.com/QMOrU7RDvm
— Ronny Erickson (@RonnyErickson) July 21, 2016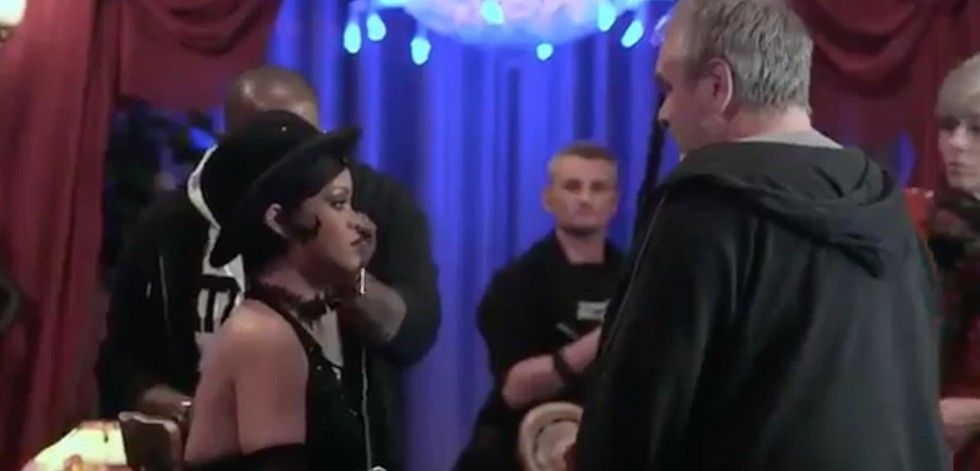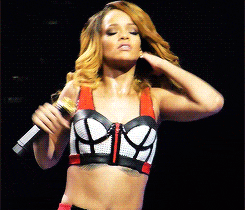 Lord, have mercy.
[h/t Vulture]