Rihanna, who is definitively the baddest gal, just released a visual for ANTI bonus track, 'Goodnight Gotham.' In this minute-long clip, Rih emerges like Venus from a half shell out of a black SUV and rushes into a sea of her adoring fans in the Trocadero Square in Paris.
Literally leaping into their arms...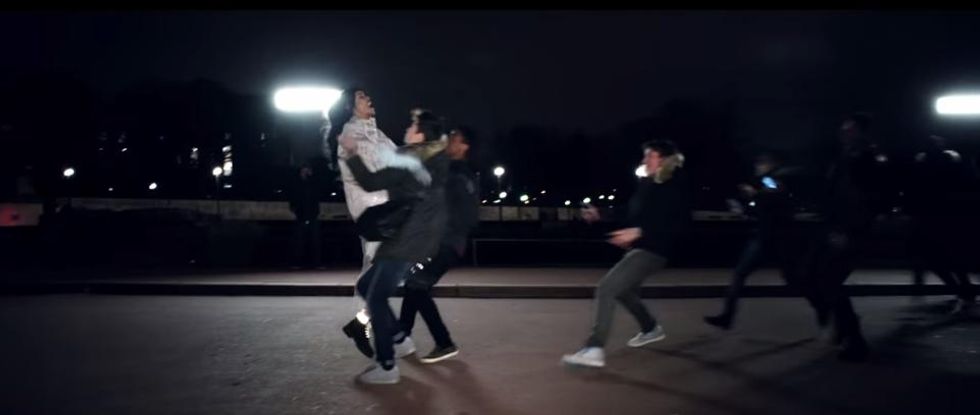 And letting them carry her around for awhile...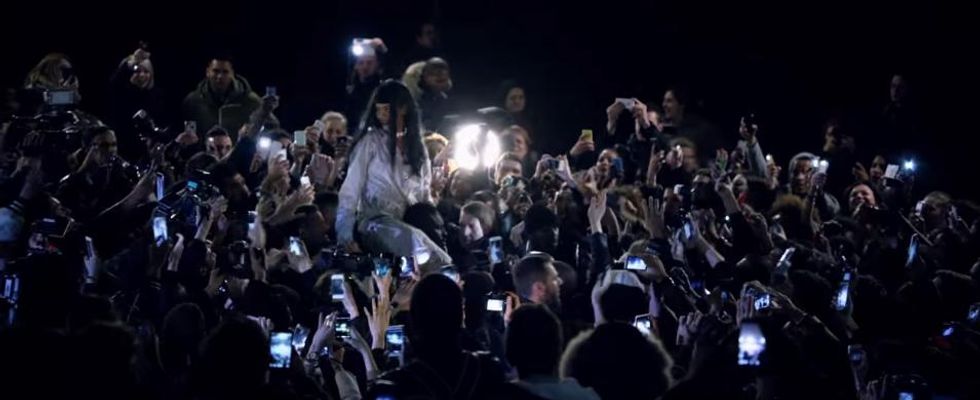 And generally just being so pretty, and looking flawless, even though she's the sole focus of a teeming mosh pit. This video should absolutely be the basis for a posing challenge on the America's Next Top Model reboot.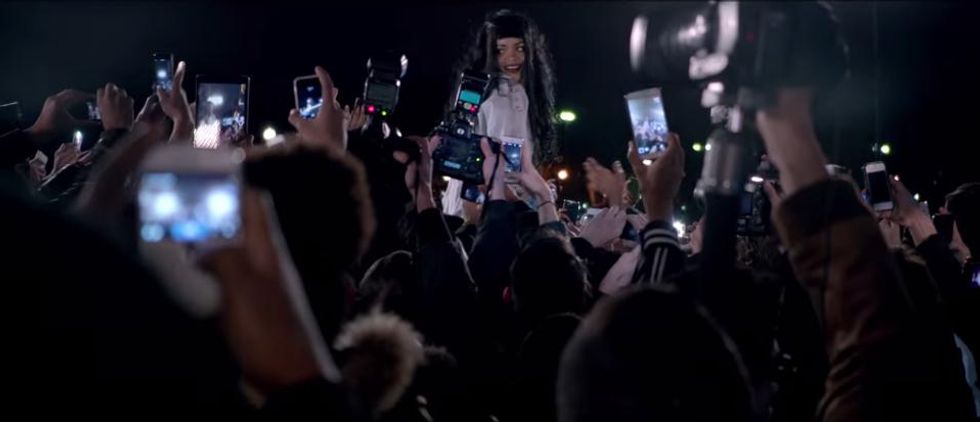 At the 30-second mark, you can hear the Eiffel Tower whine-screaming, "RihaaannnnuuuhhhhAAAANHHHHHHHH." We are all the Eiffel Tower.
Watch the video below...