In a stroke of divine brilliance, Ellen DeGeneres managed to wrangle in both George Clooney AND Rihanna on her show, then proceeded to have the pair play immortal shame spiral "Never Have I Ever" with her.
Promoting her album ANTI, and his movie Hail, Caesar! (respectively) Clooney and BadGal (who, in many ways, are remarkably similar) go all in on the sex-you-wall prompts Ms. DeG throws at them.
Some highlights:
Never have I ever texted a nude selfie: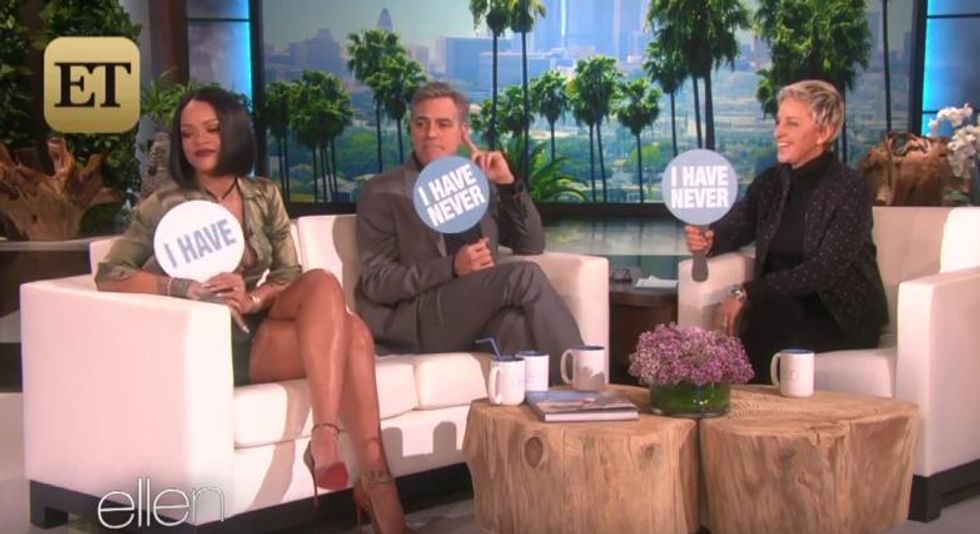 After Ri-Ri voices her doubt in George's answer, he jokingly mentions that he does all his 'business' on Instagram/
"Up in the DM!" The baddest Gal chimes in.
I have passed away.
Never have I ever gone nude-swimming in Lake Como: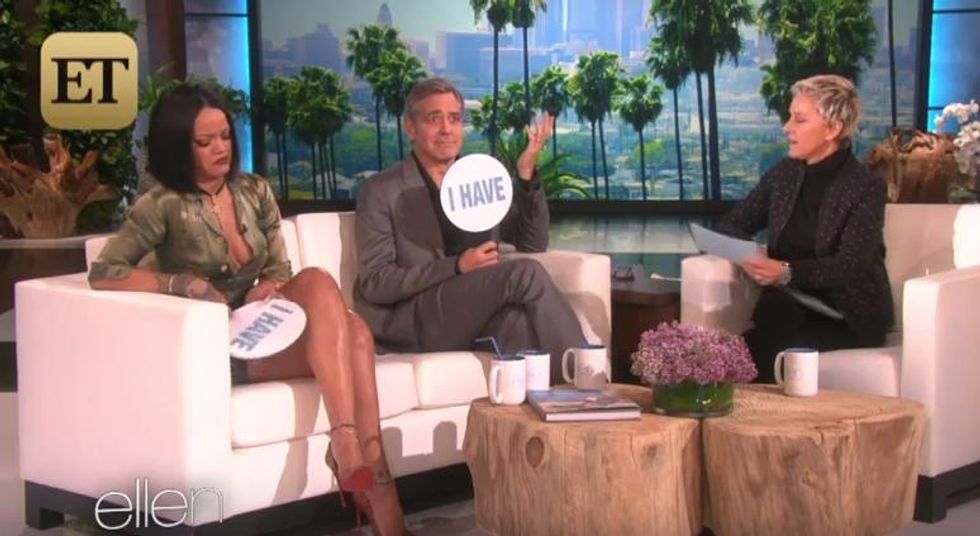 Never have I ever been drunk before noon: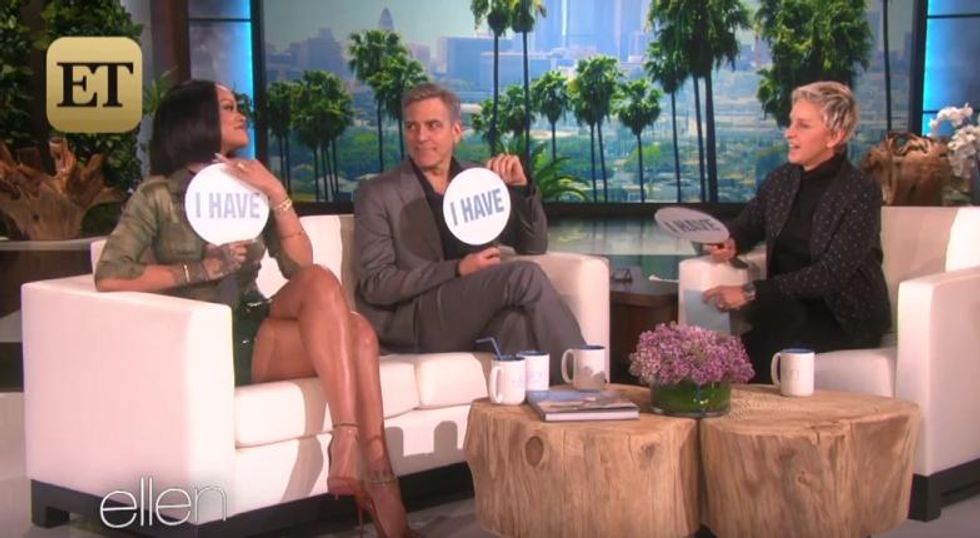 Never have I ever hooked up in the back of a car: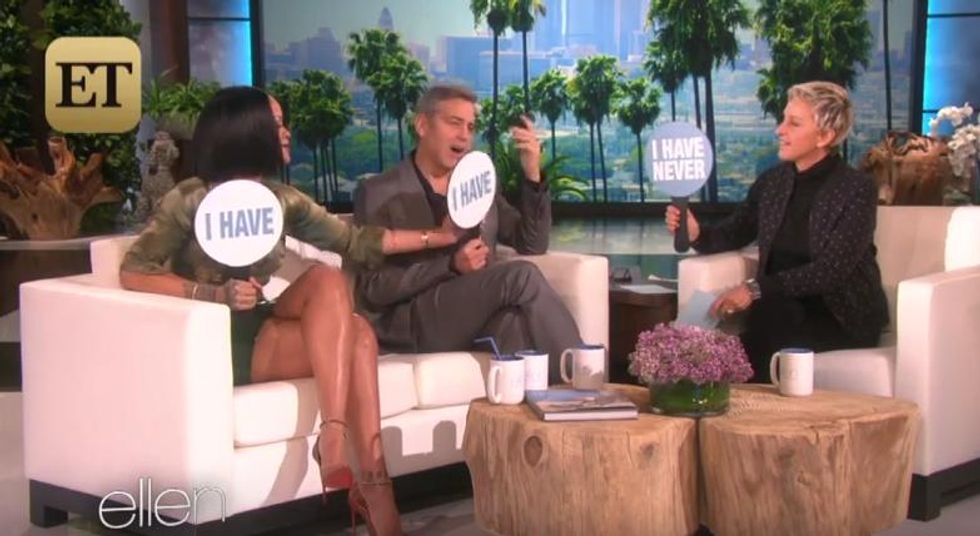 "Stop lying!" Rihanna tells George, and clips his sign over.
COME THRU, RI!

Also, Rihanna's "Butch" camo-top needs to be preserved in the National Archives.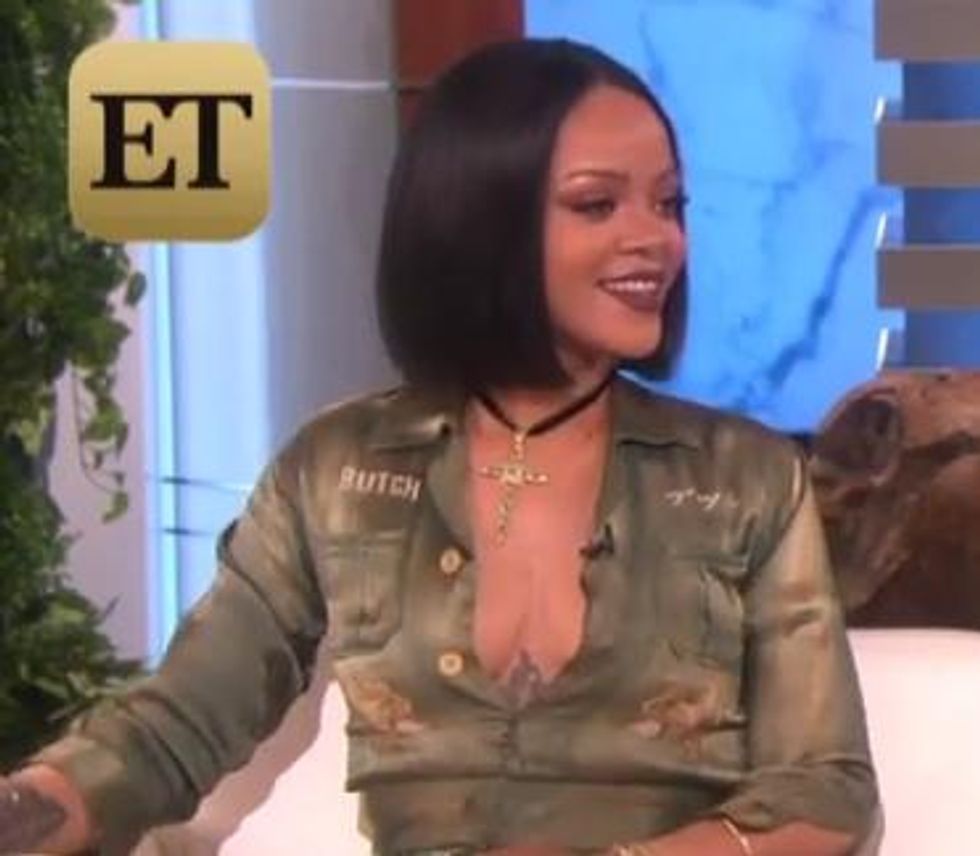 Watch the clip below.