After Friday's tease, Rihanna has dropped the video for 'Work,' featuring Aubrey Drake Graham; the video is the first of singles from her recent album ANTI.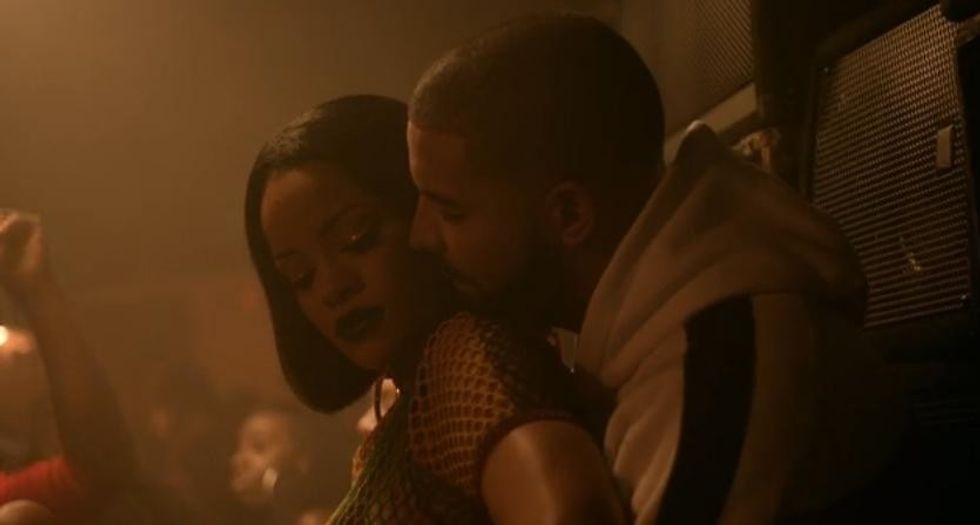 The mythologized duo get slinky in a dimly lit barroom--twerking, grinding and blunts-a-plenty.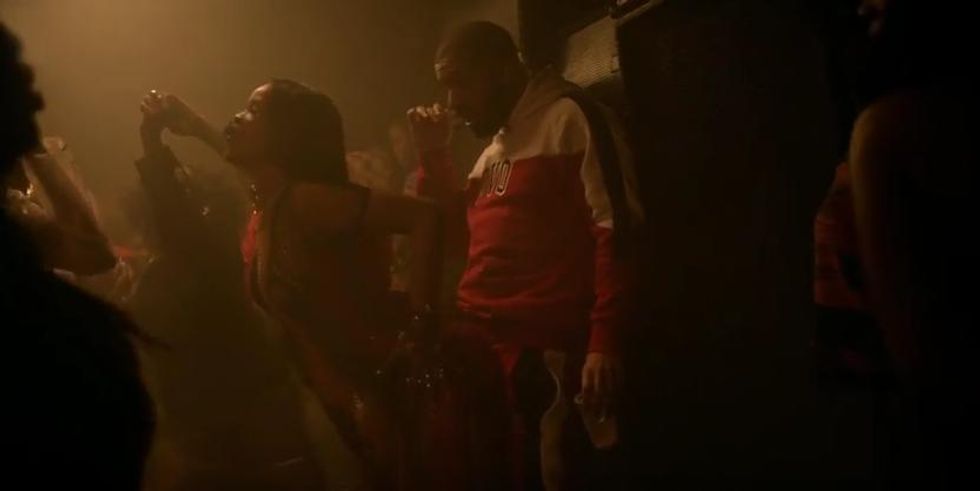 There's also an 'alternate video' that follows, with Ri and Drizzy in a neon-lit lounge--Rihanna looking similar to her late aughts, long hair days.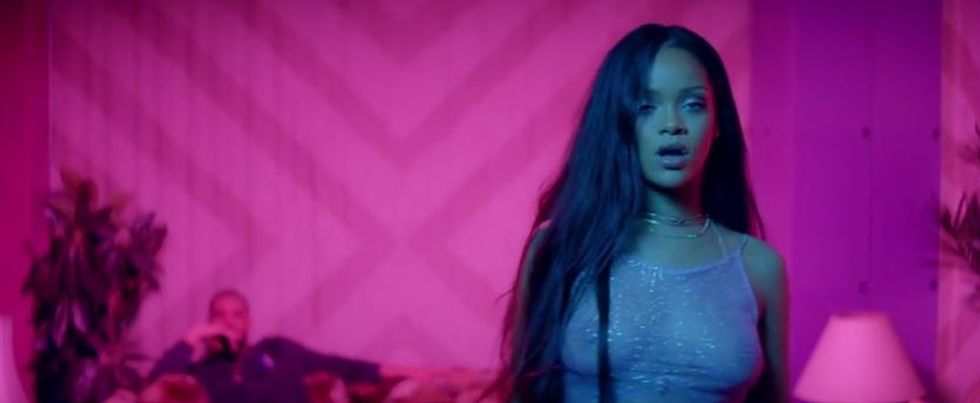 Weeeeeerk.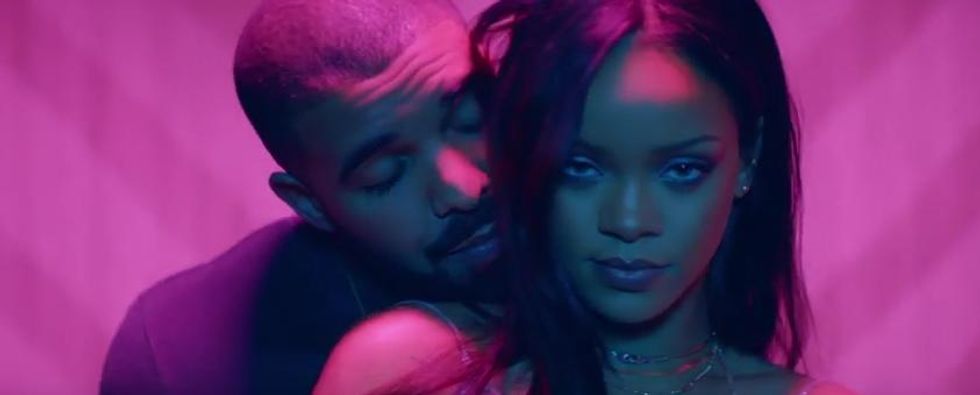 Watch it below.