At her Toronto concert of her Anti world tour, Rihanna was joined by the city's pride, Drake, for a rousing rendition of their twerk-conjuring 'Work.'
Try not to squash a yelp watching their clandestine grind sesh.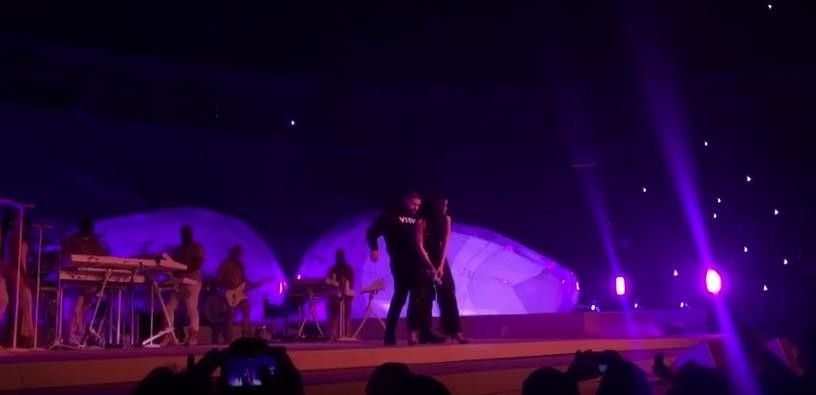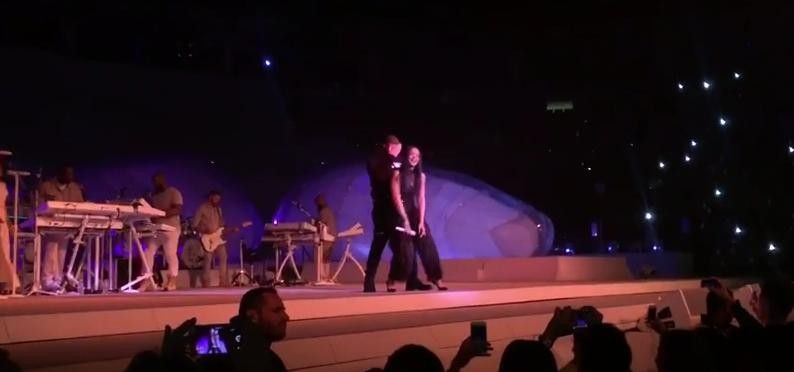 He also performed his new dancehall-infused track, 'One Dance, from his upcoming LP Views From the 6...
...as well as his iconic 'Jumpman,' featuring Future.