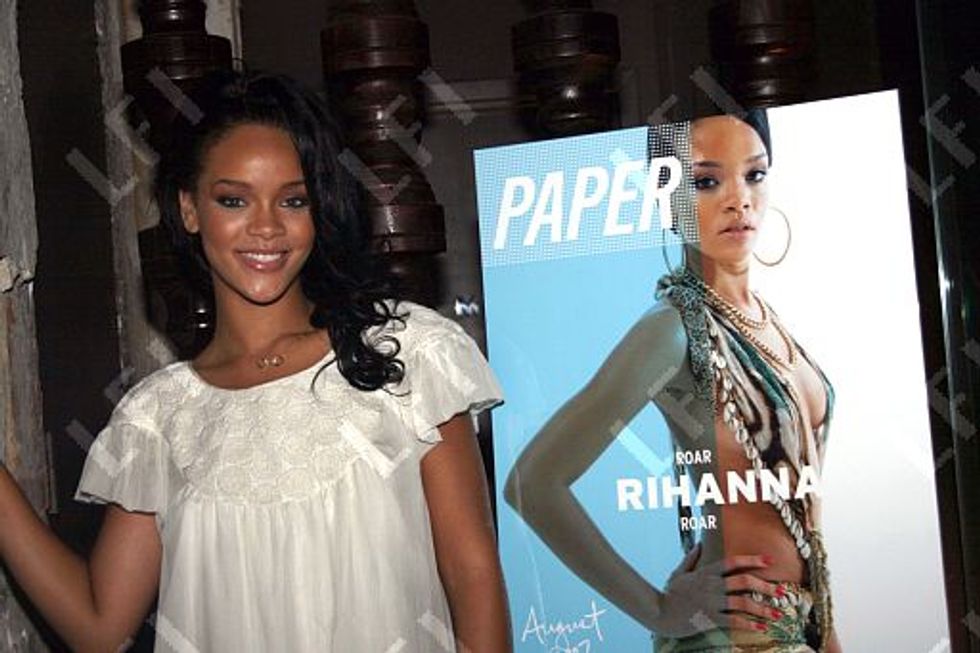 Last night we threw a little dinner party honoring our August cover girl Rihanna at a new hip Moroccan restaurant on 55th street called D'Or at Amalia and it was a fun bunch. I sat with Rihanna and my favorite kook, Bevvy Smith, who wrote the story. Bevvy was telling me all about how fun Harlem is getting lately and how many cute people are hanging up there. Rihanna was amazingly poised and gracious working the room. Oh, and did I mention she is incredibly gorgeous? I mean gorgeous. She didn't eat a bite, cause she was too busy yakking, although everyone around her began wolfing their salmon and steak dinners down as soon as they tasted how delicious everything was. (I kid you not, the food here is amazing).
Every time I looked over at Chiara and Nina Clemente , their mouths were full and they were digging in for more. I love those girls. They are such earth mamas. Chiara, who is busy working on an amazing film about five female artists, told me she is turning 30 next week which I can't believe! And Nina (her younger sister who is equally beautiful) just styled the CUTEST fashion piece for us that will run next month.
So anyway, back to Rhianna. She told me all about her new apartment in Los Angeles and how she's scared to learn how to drive. She's such a young baby. On my other side was Kimball Hastings, one of our Beautiful People kids, who had brought Mischa Barton (see photo below) as his date. Mischa looked cute in a silver look and was talking about how she was living in Hoboken these days and working in Bayone every day (the armpit of Jersey) on a movie with Bruce Willis. All around it was fun. I had to leave early to go feed my dog, so I just missed Marc Jacobs who came by -- although the party was kind of over when he stopped by. Check out the pix by our very own Caroline Torem Craig!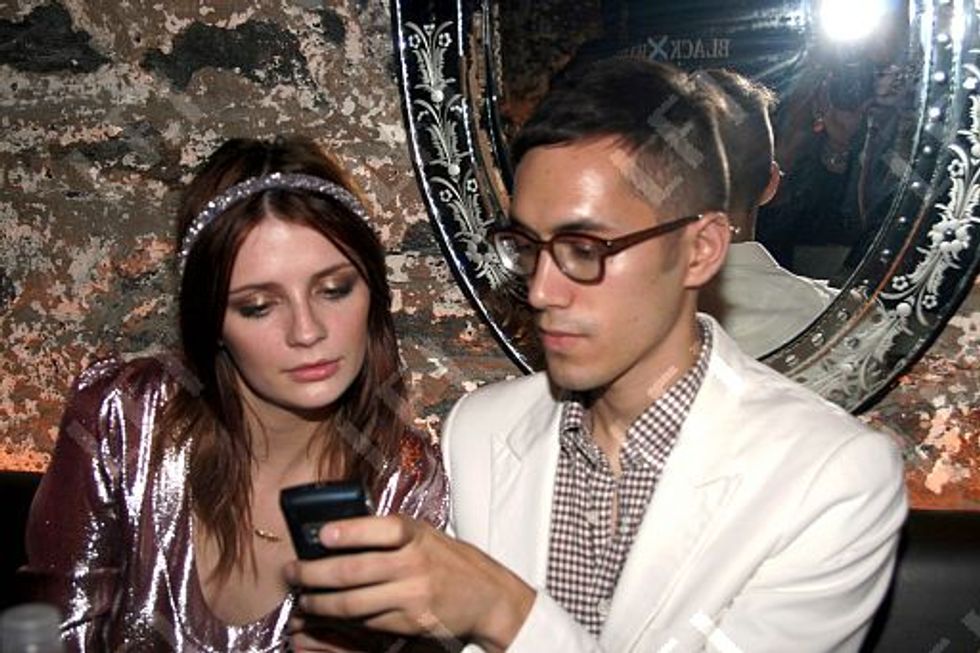 Mischa Barton and Kimball Hastings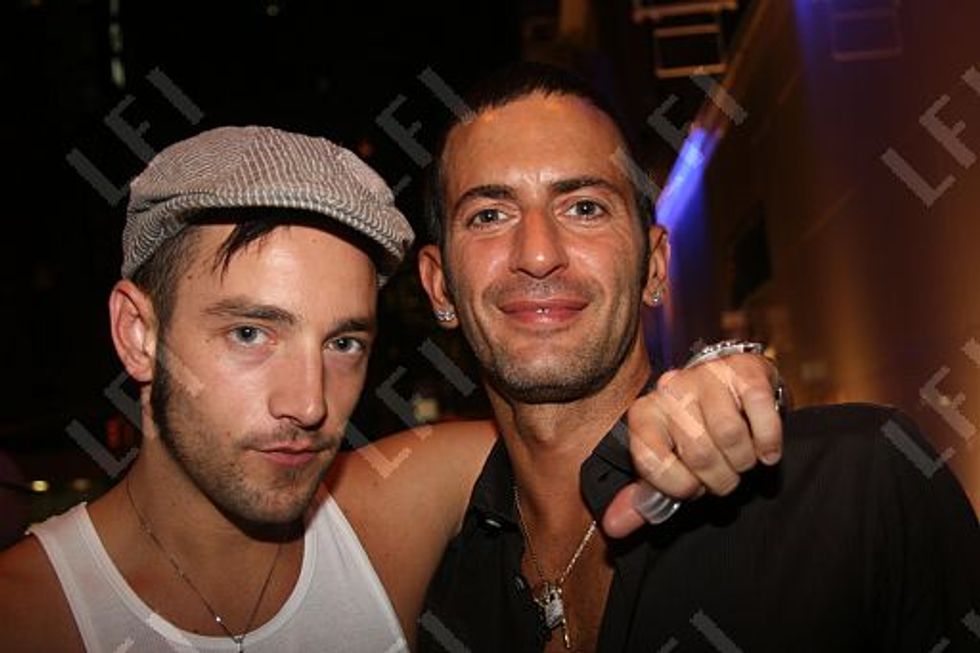 Jason Preston and Marc Jacobs