We can all agree that Rihanna's a fashion icon, whether she's prominently featured in the teaser for the Met Ball doc or killing it on any red carpet she graces. At New York Fashion Week, Riri debuted her first collection, a collaboration with Puma she called Fenty (which was also the most-tweeted event of the week--sorry, 'Ye).
Now, Ri's moving up to high fashion, from sneakers and casual sportswear to one of the most name-checked shoe brands on earth. She and Manolo Blahnik are teaming up to create a collection of denim-driven shoes, which will reportedly feature sequins and embroidery reminiscent of our Bad Gal's tattoos (what better inspo could you ask for?). "The day I see a woman in the street wearing my shoes…I am sorry for that woman because I'm going to literally run after her, shouting, 'Stop! Selfie! Who are you? Where did you get them?' I'm going to have a moment," Rihanna said in a statement. So, we're all going to go out and get some Riri heels just to ensure we have our own personal Rihanna moment, right?
See images from the collection below, which Rihanna also models in the April 2016 issue of British Vogue.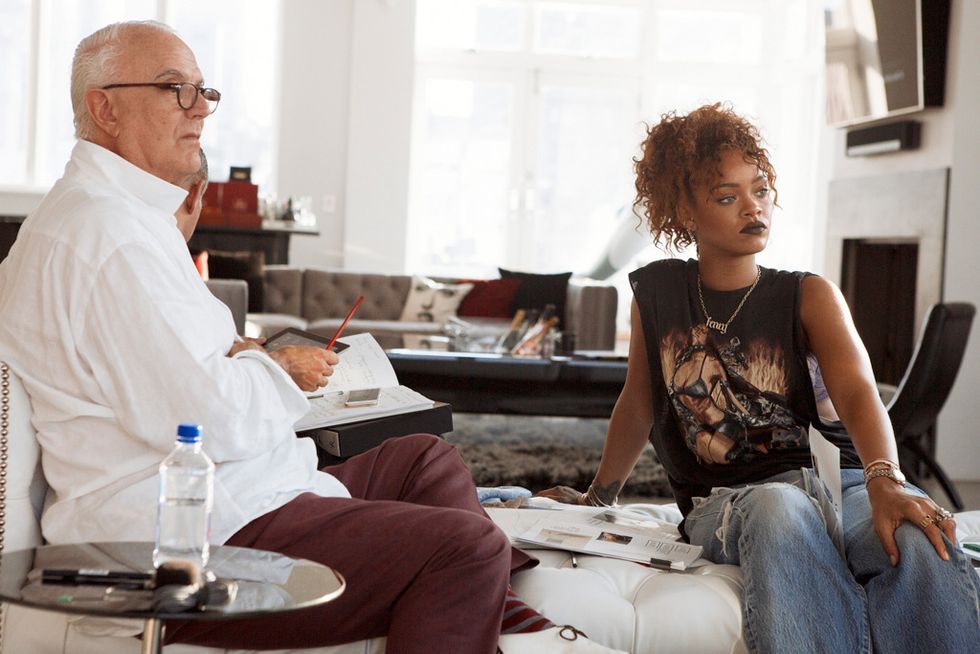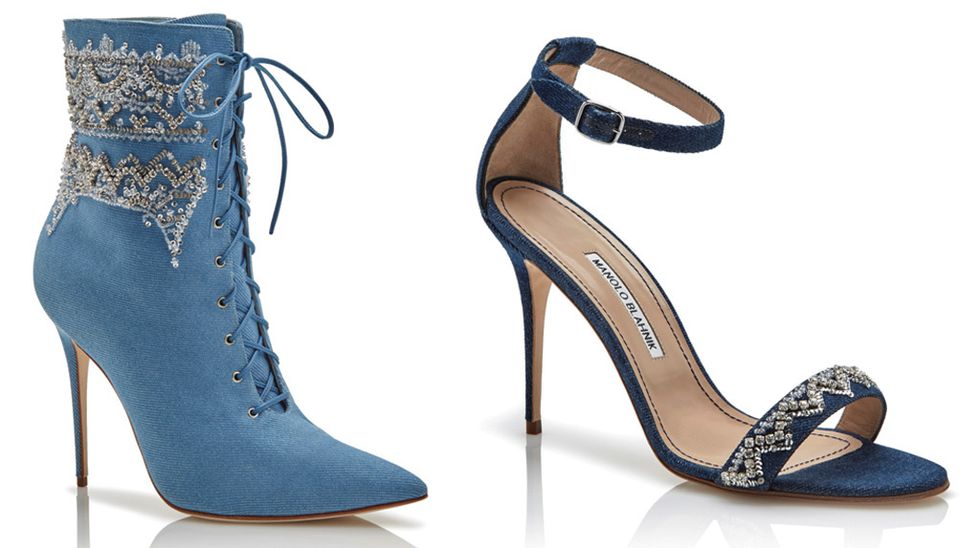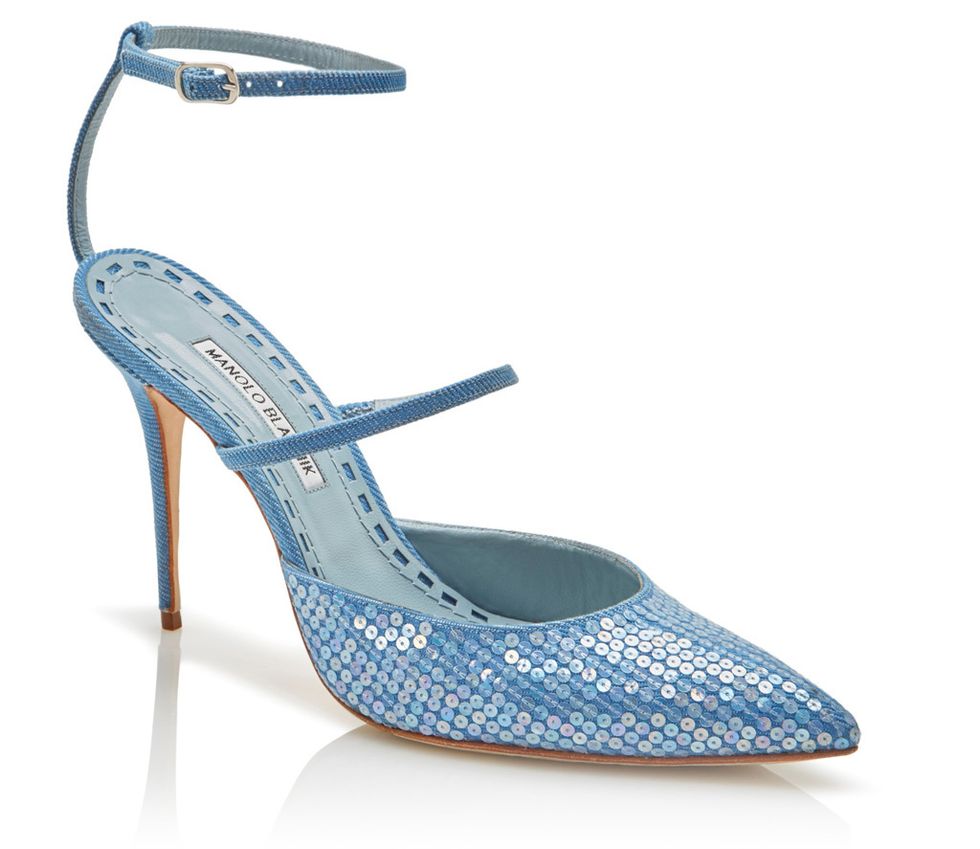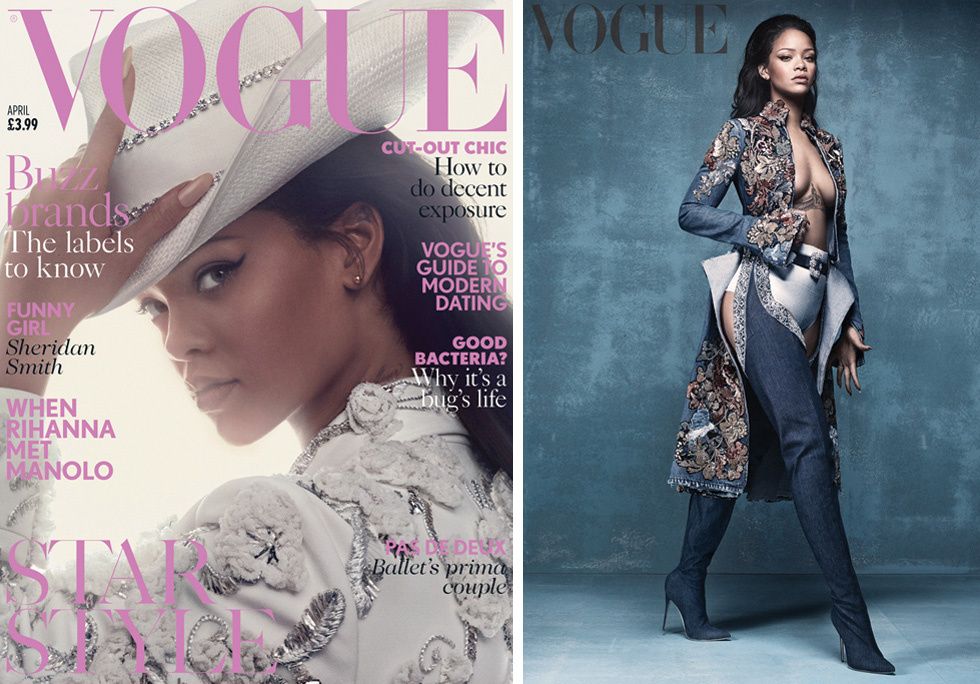 And if you have any doubt that Rih can make denim-inspired heels a must-have, consider her history of making denim look awesome.
Matching jacket and pants? Check.
Cut-off skirt? Check.
Over-sized ripped jeans? Check.

And of course, the denim thong. Check.