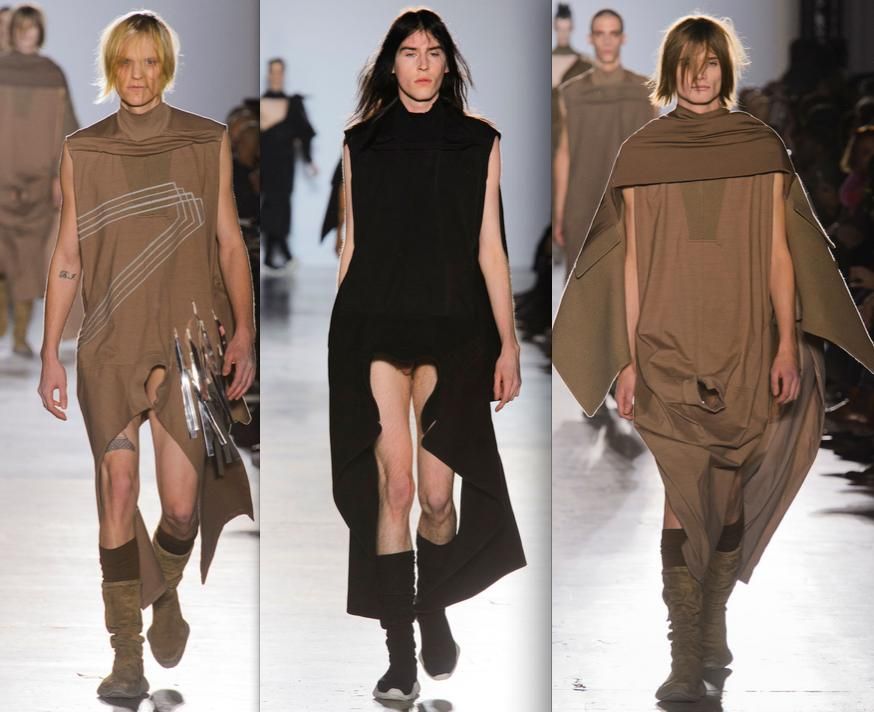 Yesterday,
took a look at
Rick Owens' long-awaited comments about punching the rogue model who turned his Paris Fashion Week show into an impromptu protest -- however, the provocative designer had some other important points to make during his
Surface interview
, especially in regards to male body shaming.
Because while undue pressure is predominantly placed on the female figure, that doesn't mean body-shaming doesn't affect men as well -- especially in regards to their nether regions, which are often the focus of much undue scrutiny.
"Let's consider a world where there's no shame,"
Owens said to the mag
. "Why did your parents teach you that your penis is ugly? All the most conservative or vehement reactions were: 'How disgusting! Why would anyone want to show a shriveled up nutsack like that?' And: 'Why was it so small?'"
He then goes on to say that it's strange that children are taught that penises are ugly and are supposed to be bigger -- another reason why his ground-breaking
"peen peek" show
earlier this year was such a revelation. 
And since he's also the man who cast a
professional step team
in lieu of traditional models at one of his shows, let's hope that Owens keeps speaking up about body positivity for all.