New York Daily News has released a sad and disturbing report suggesting that National treasure, Richard Simmons, who for the past 3 or 4 years has been rarely seen in public, is being held at his Los Angeles mansion against his will.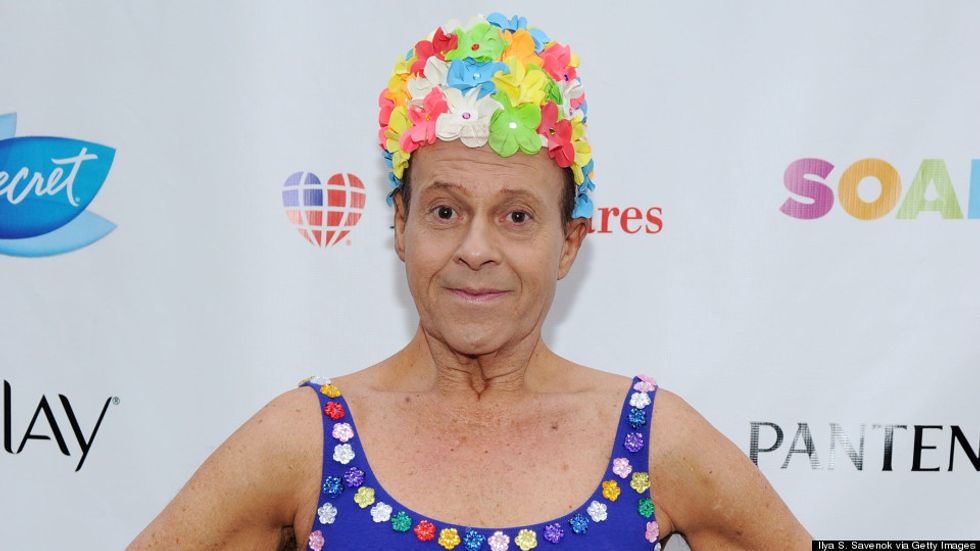 The fitness guru and television personality had apparently withdrew from the public eye after a knee injury hindered his ability to do his Richard Simmons thing...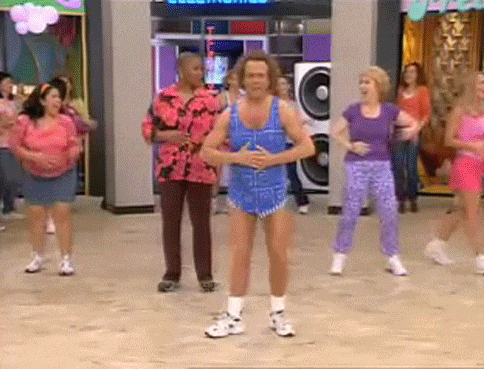 ...and now his closest friends are concerned that the Mr. Simmons' elusive brother, his manager, and his housekeeper have made a concerted effort to not only control his fortune, but take advantage of his fragile mental state.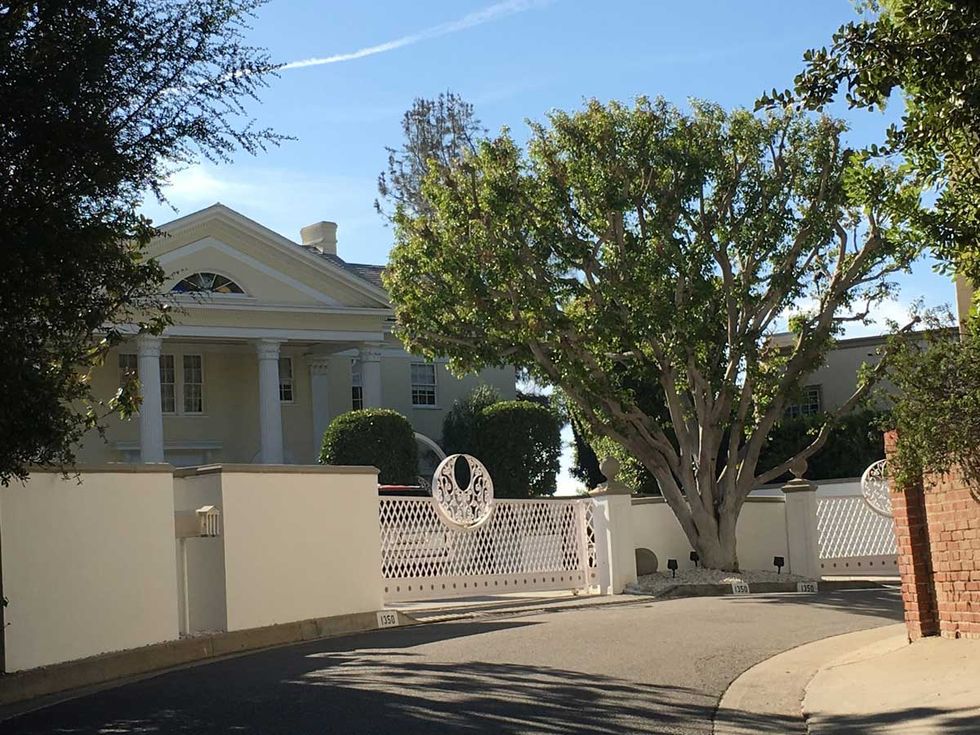 The article is a fantastically weird read, and mostly from the perspective of Simmon's close friend and former masseuse Mauro Oliveira.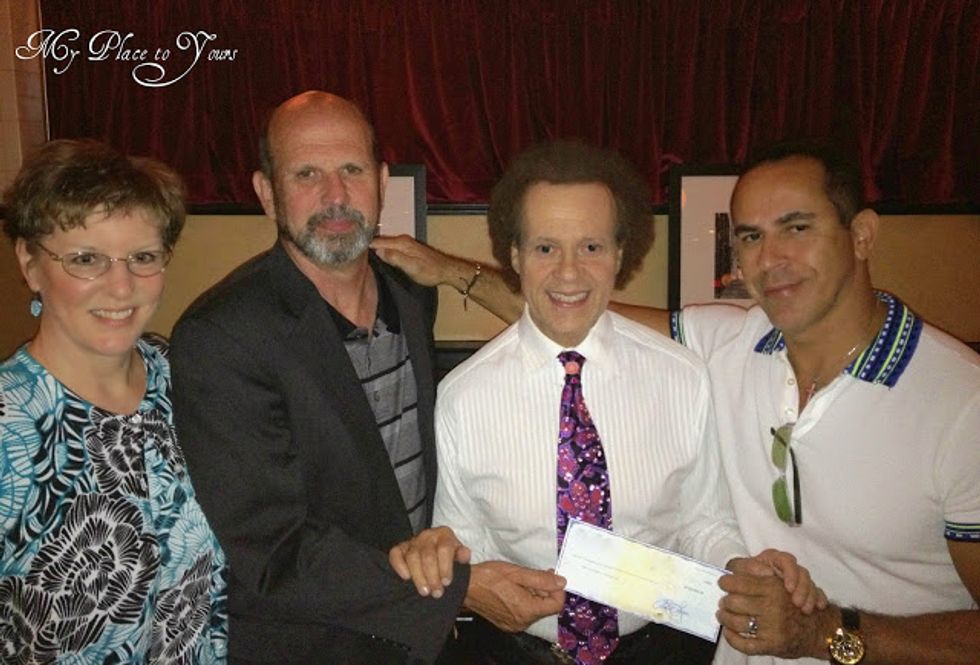 (Oliveira on the right)
Here are some highlights:
This fucking intro line:
"Richard Simmons opened his front door, frail and trembling. Mauro Oliveira, a visual artist who was also Simmons' masseur and former assistant, greeted him on the front porch, concerned about his friend. After receiving an ominous phone call from Simmons, Oliveira had driven his truck to the Hollywood Hills, past the two metal gates that Simmons had left ajar for him, and into the driveway. He reached the porch through the white columns that recalled an antebellum Southern mansion, and past Simmons' bronze statue of a regal Dalmatian."

#regaldalamatian
Oliveira as physically shooed by Richard's housekeeper:
'No, no, no!' Reveles shouted from the second floor, according to Oliveira. 'Get out! Get out!'
Oliveira looked at his friend, who told him in a soft voice, 'You've gotta go.'
Oliveira leaned in toward Simmons. Is she controlling your life now?'
As Oliveira tells it, Simmons looked down, and with one resigned word confirmed his worst suspicions: 'Yes.' This was the last time he saw his friend.'"
Oliveira thinks Reveles is a GOD DAMN WITCH!
"'I think tormented is the best word to describe his mental state,' Oliveira says. 'I think it was (caused by) black magic, witchcraft. That's not close to your culture, but to my culture in Brazil, and to Mexicans'— Teresa Reveles is from Mexico — 'that is a real thing. They invoke the spirits. They light black candles, and red and blue candles. I've never participated. I only saw from a distance. But at services, they do special meals. They offer meals to the bad spirits, and light candles, invoking with words.'"

One of Richard's defense mechanisms is resorting to a child:
Friends say that family history has always weighed on Simmons. "He sometimes will slip into the persona of a 5-year-old child," says one pal who claims to have seen this within the past few years. "He'll play with dolls, and call you daddy. It's 'daddy this' and 'daddy that.' "

Richard's exercise obsession can be rooted in one particular former childhood incident:
His parents took him to doctors — "you're a big fella," one joked, a comment that Simmons never forgot — put him on diets, did whatever they could. Before even reaching high school, Simmons experimented with diet pills; as a young adult, he would starve himself, take laxatives, binge and purge, and otherwise try to escape the torture of hating his body.
Richard's former schoolyard Bully named "Moose" can go to HELL:
Once, in the sixth grade, Simmons had just walked out of the schoolyard when a boy named Moose called to him, "Hey, porker." Before Simmons could turn around, he felt the crack of a baseball bat on the back of his head. "Maybe I can put a hole in your head and some of that fat will come out," Moose said.
Richard loves a good wig:
Wilson and Simmons have a mutual friend, June Park, who operates the store Wigs Today in a strip mall at Third and Fairfax in Los Angeles. For years, Simmons made frequent visits to the shop, to chat with Park and browse the merchandise (at home, friends say, Simmons sometimes wears wigs including a blonde bob and a brown, shoulder-length model).

Oliveira wants to make money off all this:
Ah, the book. The tome to which Oliveira refers is "King Rich and the Evil Witch," a self-published e-book in which Oliveira presents his version of the people and events in Simmons' inner circle. In the book, labeled a "living fairy tale," Simmons is "The Good Goofy King Rich," Teresa Reveles is "Evil Witch Boreza," Lenny Simmons is "Prince Benny" and Michael Catalano is "Morono." Oliveira calls the character based on himself "The Artist." He hopes to adapt the tale into a Broadway play.

I won't spoil the rest, but #FreeRichardSimmons.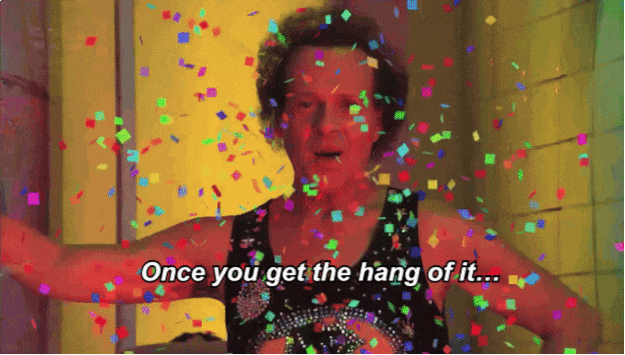 You May Also Like