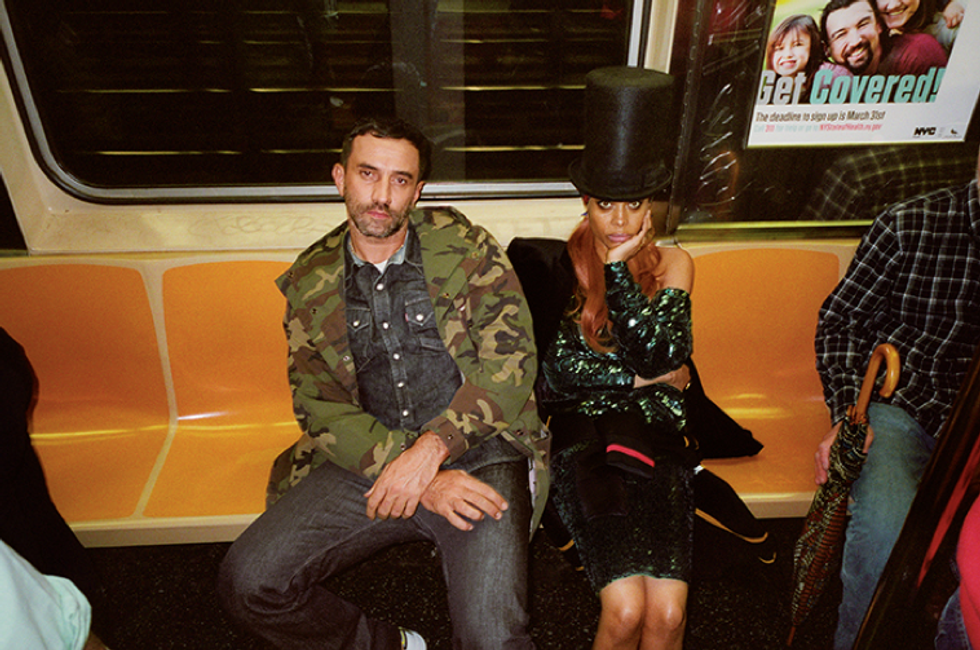 (Photo by Theo Wenner for
PAPER
)
Today
WWD
announced that one of the world's most high-profile designers,
Riccardo Tisci
of Givenchy, will be showing his Spring 2016 collection in New York City. Tisci is known for his love of America ("
it gives me so much energy, and I'm very inspired by the culture. I feel free when I'm there
," he told
WWD
) and spends a great deal of time in the Naked City. He was even photographed with muse Erykah Badu on the NY City subway for our
October 2014 issue
. The relocation of the show is only party of Tisci's charm offensive in the Big Apple; Givenchy is opening a new store on Madison Avenue in August, their first retail location in the city since the closing of their previous store in 2006.
Tisci is also celebrating ten years as creative director of the brand, which is known for mixing the highest of high fashion with influences from street culture, nightlife and music. While there's no doubt that NYFW will get a strong injection of glamor and sophistication courtesy of Tisci and Givenchy, it hasn't gone unnoticed that the show will take place on September 11th, fourteen years after the terrorist attacks. Some, like
New York Times' Vanessa Friedman
, are urging Tisci to note the somber anniversary in some way during his show and it's clear the designer is taking this to heart. "It's a very delicate day for America, and so the show is going to be a celebration of family and love," he told
WWD
. And as any casual observer of Tisci's Instagram knows, those are two themes the designer holds dear to his heart (and his feed).
Fashion
Story by Mickey Boardman / Photography by James Emmerman / Styling by Scott Shapiro / Hair by Matt Benns / Makeup by Kento Utsubo