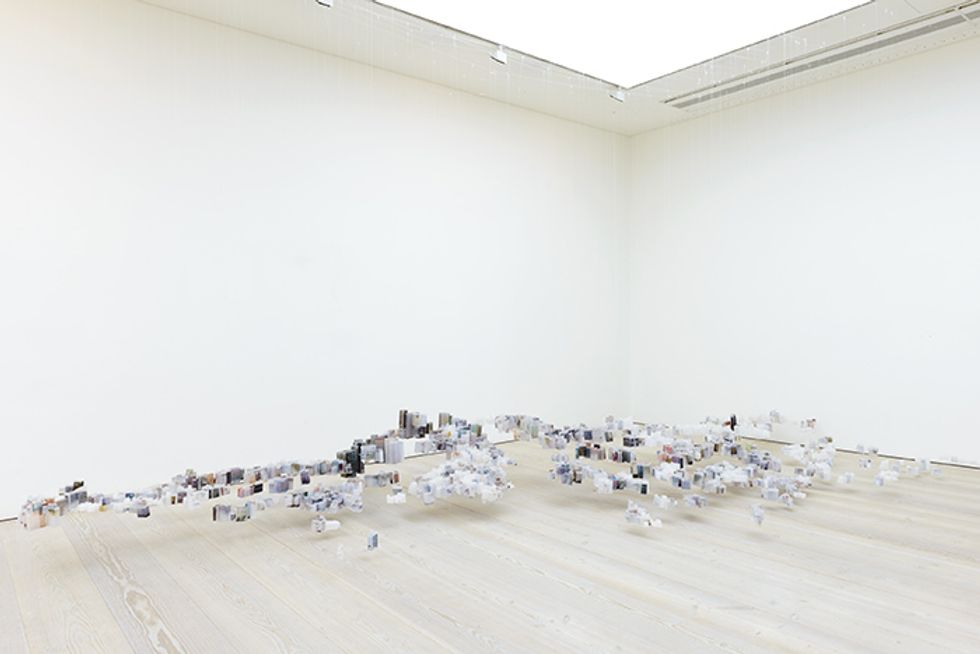 Han Feng
Floating City
2008
Tracing paper (laser print) and fish tackle thread
150 x 600 cm
© Han Feng, 2008
A new exhibit, entitled
Paper
, opens today at
London's Saatchi Gallery.
Exploring the idea of a paperless society, the gallery compiled pieces by 44 international artists whose work in collage, sculpture, installation, drawing and painting challenges the perceived functions of paper as a medium. Above: Artist Han Feng laser printed building images onto tracing paper to create the illusion of a city, which hovers inches above the gallery floor and moves in the breeze as visitors pass by.
While PAPER magazine certainly isn't going anywhere, we
are
living in a society where the material is becoming more and more scarce and the Internet is taking over. We're all about saving trees, but we must admit, the antiquity and malleability of paper (the material) provides oodles of potential for creating a visual dialogue. Take a look at a few of the exhibit's works below.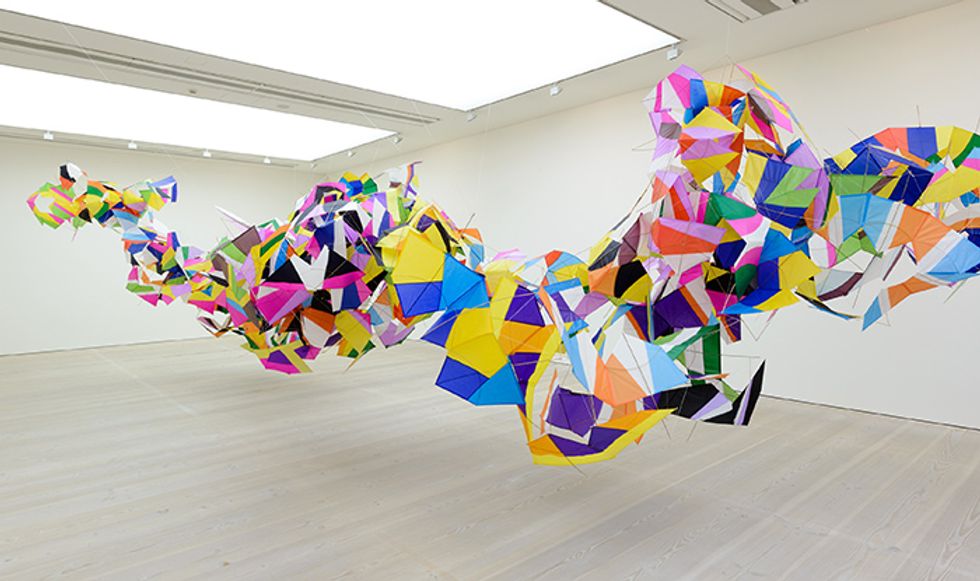 Marcelo Jácome
Planos-pipas n17
2013
Tissue paper, bamboo, fiberglass and cotton thread
Dimensions variable
© Marcelo Jácome, 2013
Jácome created this light, but looming 3-D sculpture by
stretching colored tissue papers over a bamboo frame.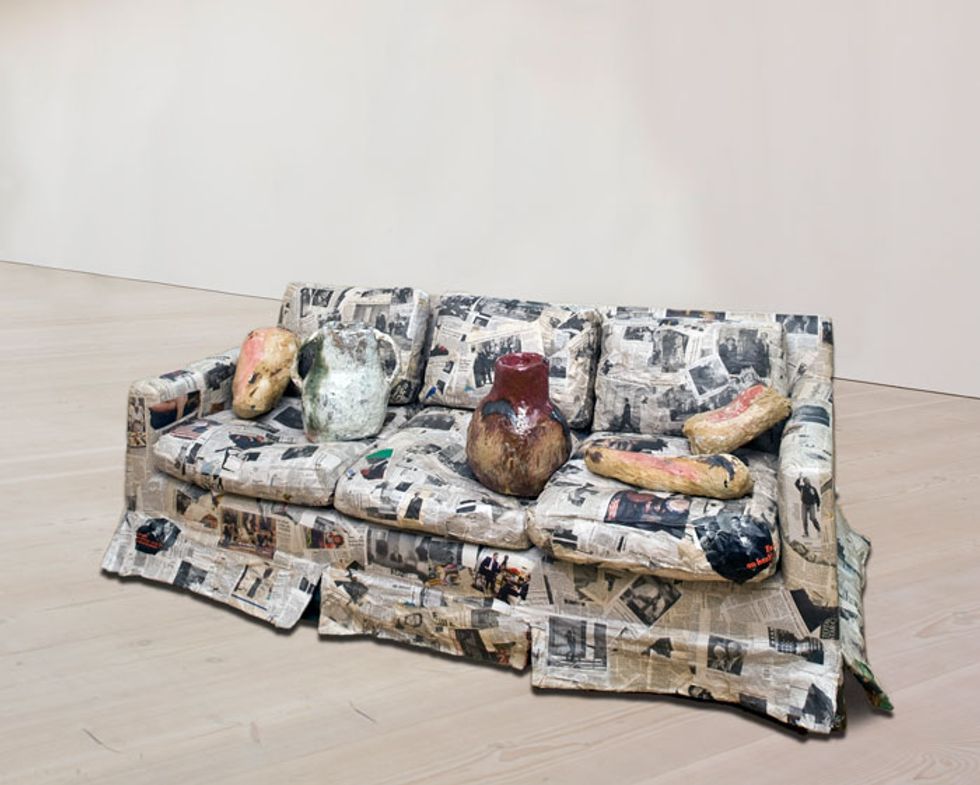 Jessica Jackson Hutchins
Couch For A Long Time
2009
Couch, newspaper, ceramic
73.7 x 193 x 90.2 cm
© Jessica Jackson Hutchins, 2009
Hutchins plays with the idea of consuming hours of information through a computer or TV while sitting on a couch, which she made entirely out of newspaper clippings.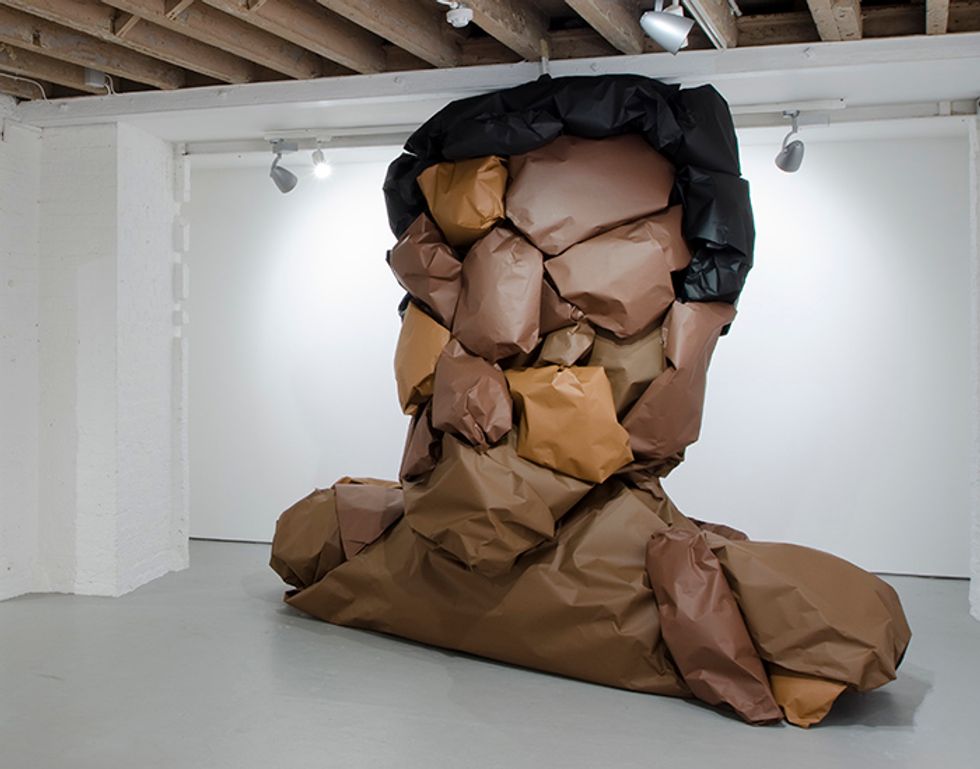 José Lerma & Héctor Mader
a
Bust of Emanuel Augustus
2012
Paper Bust
Dimensions variable
© José Lerma & Héctor Madera, 2012
Rather then using a more conventional medium to sculpt the bust of retired boxer Emanuel Augustus, like stone or ceramic, Lerman and Madera created the figure statue out of paper.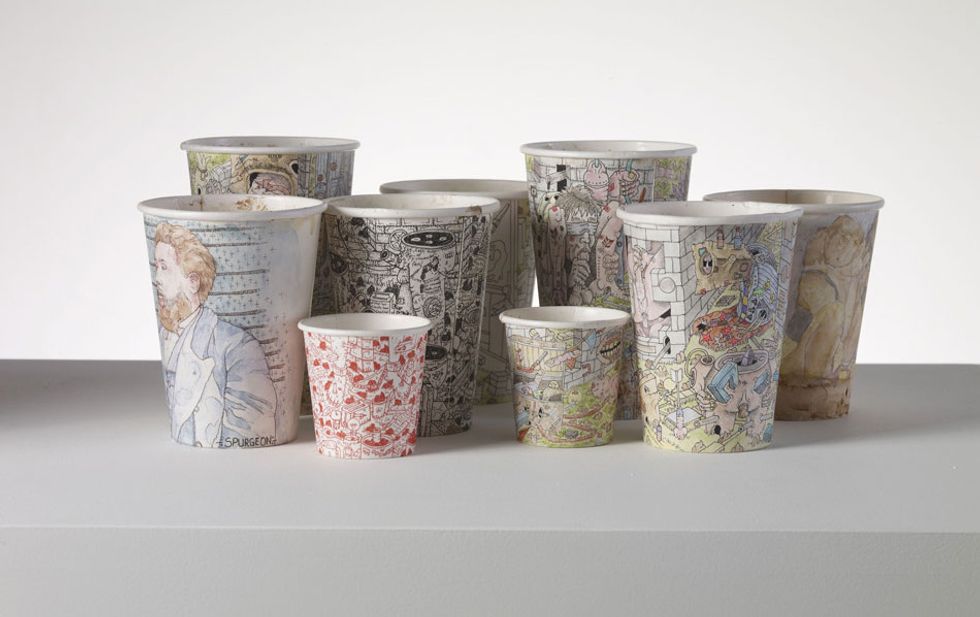 Paul Westcombe
Coffee Cups
2008
9 coffee cups
Dimensions variable
©Paul Westcombe

Westcombe started using old coffee cups as a medium for his drawings
while working as a car park attendant
.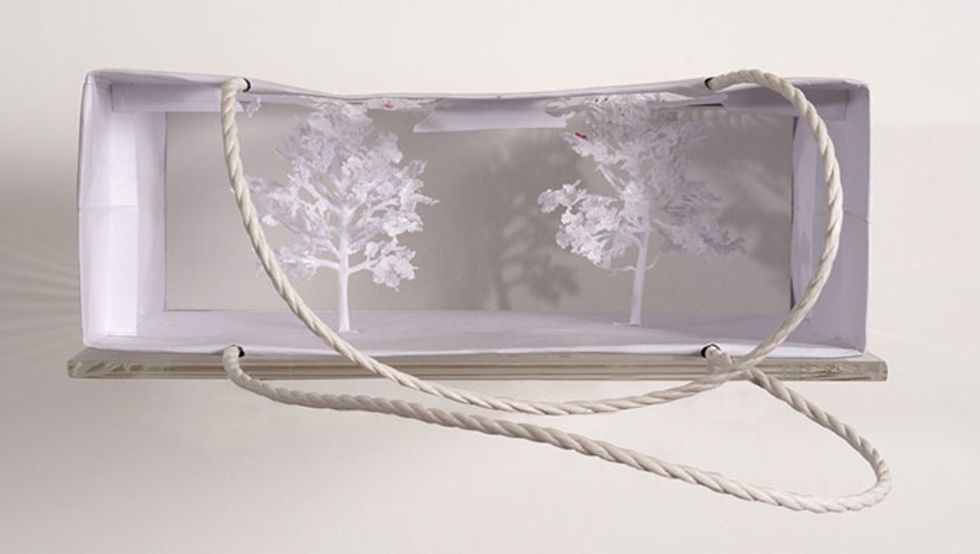 Yuken Teruya
LVMH - Pucci
2005
Paper, glue 9 x 23 x 16.5 cm
©Yuken Teruya
Using paper bags from luxury shops like Pucci, Lous Vuitton and Givenchy, Teruya created delicate tree cutouts from each parcel -- installing them horizontally on the wall.
tilized paper bags from fast food restaurants to luxury stores such as Marc Jacobs, Louis Vuitton and Givenchy, which were then installed in a row on the gallery wall and paper cut to reveal gorgeously intricate trees within each individual bag - See more at: http://schonmagazine.com/2013/07/paper-at-saatchi-gallery/#sthash.rlxR348O.dpuf