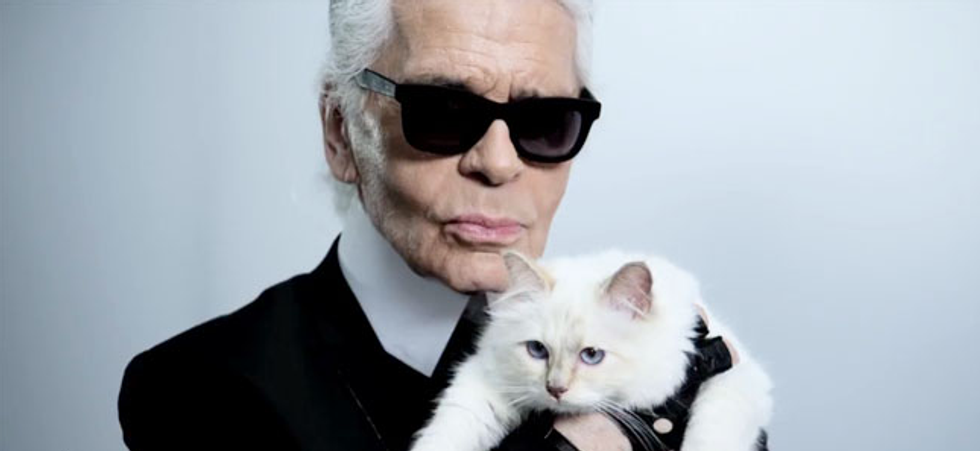 Last Friday, New York Times Magazine ran a profile on Brad Kroenig, model and current muse to Karl Lagerfeld. But it was honestly hard to care about Brad when we were blinded by all the glorious Karl Largerfeld quotes that the article offered up. Through the eyes of our trusty model guide, we were treated to a rare glimpse inside the mind of the fashion designer.


We learn, for example, that Lagerfeld's opinions on ugly people are succinct: "I hate ugly people," Kroenig remembers the Chanel designer saying to him. "Very depressing."


We also learn that he feels the same way about ugly people as he does about selfies: "'I hate selfies,' Lagerfeld said. 'Don't use your film for ugly purpose.'"


Small planes, it's revealed, are yet another thing that's frowned upon.


So what does Karl Lagerfeld actually like? Choupette of course, Brad Kroenig, presumably, Brad's adorable 6-year-old son Hudson -- also Karl Lagerfeld's god son -- who travels with them everywhere, and sending faxes, his only way of communicating with friends, as some might remember, until recently.


[h/t Gawker]