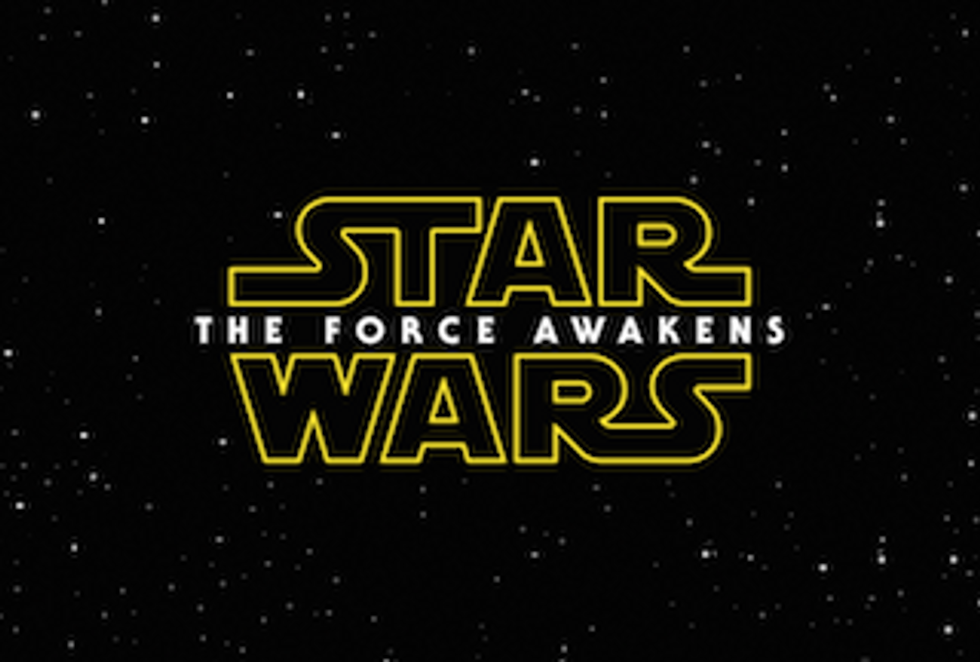 Since its first teaser trailer
last November,
the world has been fiending for any drop of new info or footage from the upcoming installment in the
Star Wars
saga,
The Force Awakens
, directed by JJ Abrams.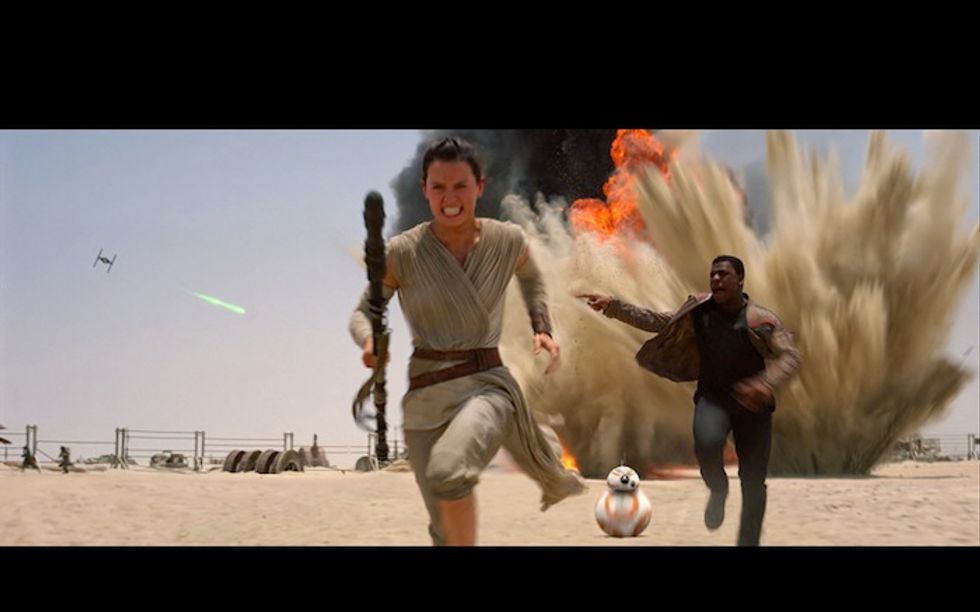 We got a majorly YES second trailer in April, that gave us a (shrouded) glimpse of Luke Skywalker (Mark Hamill), and of course, the now iconic "Chewie, we're home," moment featuring interstellar sex steed Han Solo (Harrison Ford) and his right hand dog-man, Chewbacca as they check out their updated Millennium Falcon.
Now, with only 2 months before the film is released (December 18th, 2015), we now have an official poster that could bring even that annoying person at the party who says they've "never seen Star Wars" to rapturous tears.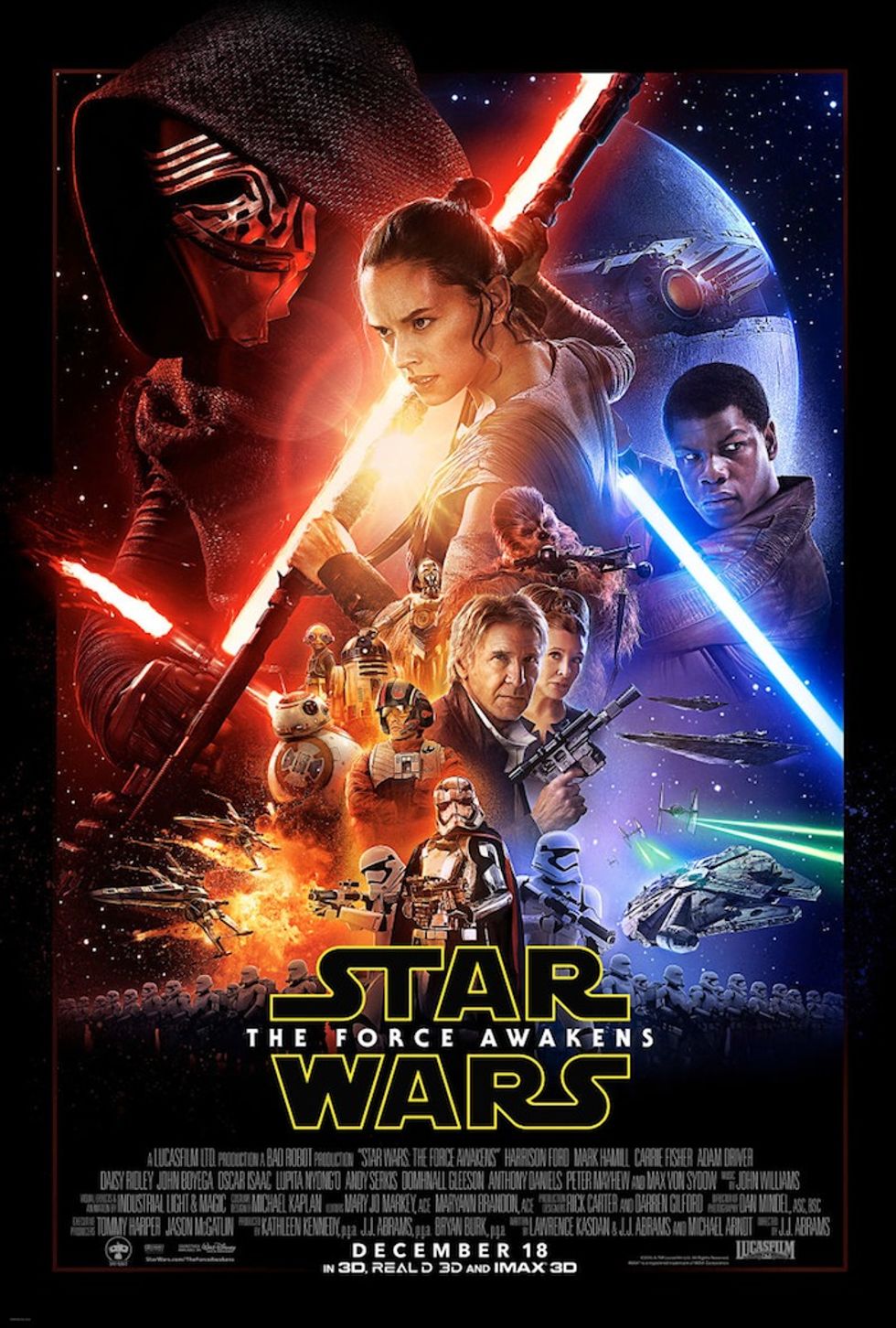 COME THROUGH!
IT HAS EVERYTHING! 
The newbies: Rey (Daisy Riddle), Finn (John Boyega), Kylo Ren (
Girls'
Adam Driver, ugh, even excited for him :/), Captain Phasma (
GoT's
masked Gwendoline Christie), and that infant R2D2 ball who I hope is not the
new Jar Jar Binks.
(We're just missing Lupita Nyong'o, Oscar Isaac, and Domhnall Gleeson,)
There's a literal DEATH PLANET, which has been a rumored weapon for a while. 
The vetertans: Han Solo, Chewie, C-3PO (who I hope has come out of the closet since Return of the Jedi), R2D2!, unnamed Storm Troopers.
And of course...the most important new addition: CARRIE FUCKING FISHER, reclaiming her throne as Princess GOD DAMN LEIA.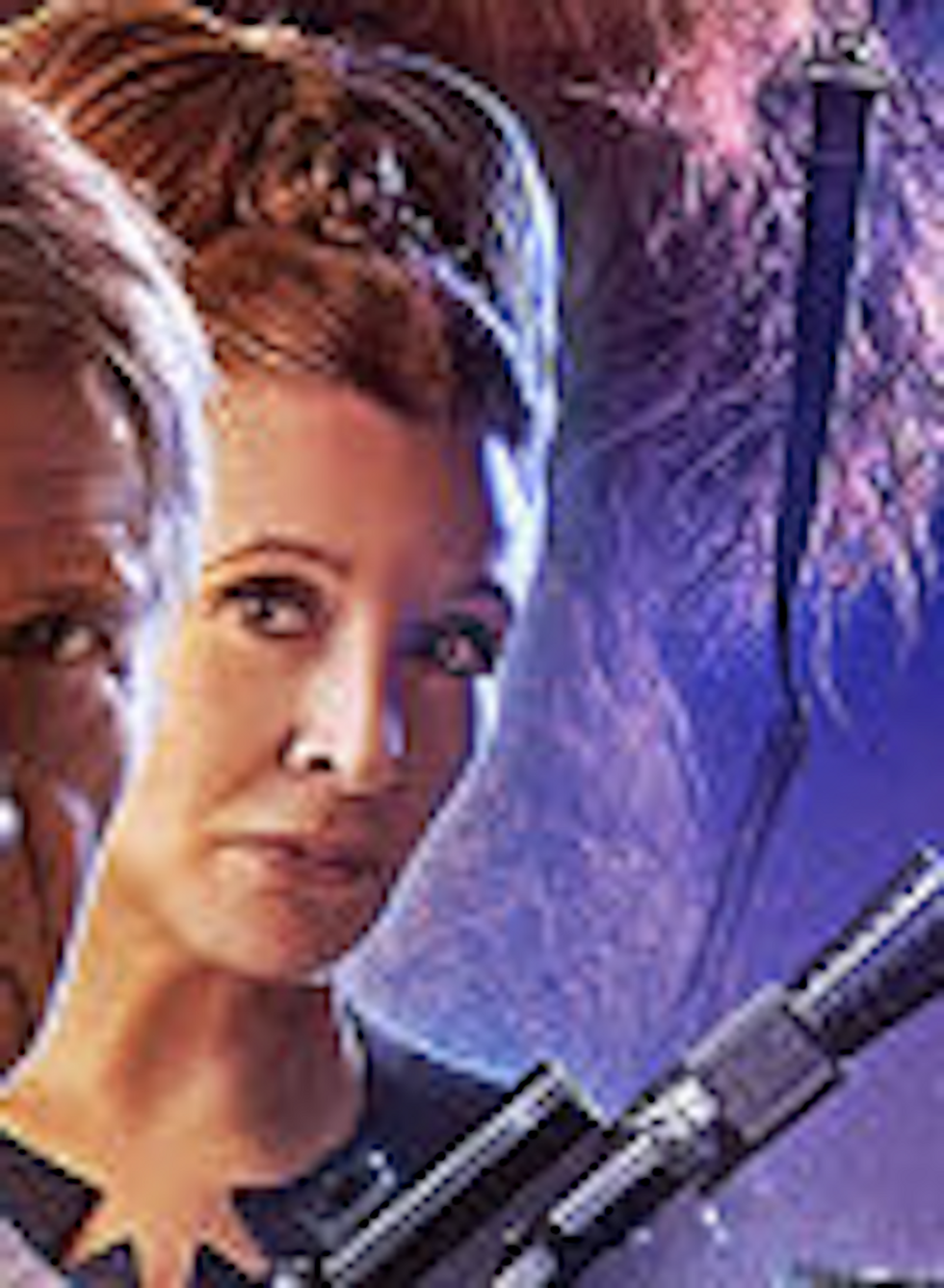 "I don't know about these ones," Leia says, lighting a cig, watching the rookie Jedi gather. Her eyes narrow. "They look weak," she adds.
God bless LucasFilms, and god bless JJ Abrams. 

Let's just hope it lives up to how insanely good it's looking.