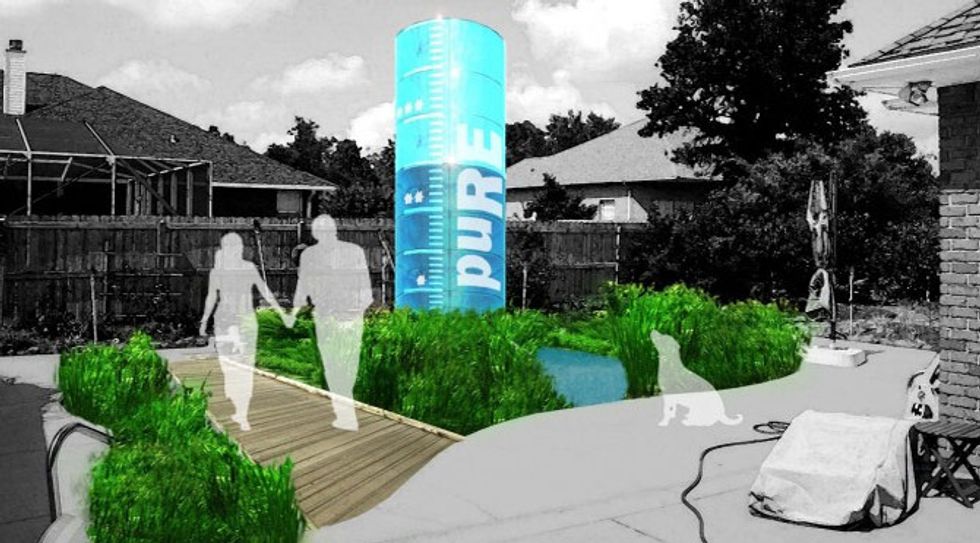 I never found much good to say about suburbia so I welcome any effort to improve upon its hellishness. So when the estimable Dwell Magazine and Inhabitat.com teamed up to host Reburbia, a design competition dedicated to re-envisioning the suburbs I perked up.
Citing the economy, the housing crisis, the sub-prime mortgage meltdown, and rising energy costs, the organizers seemed to be thinking of me when they wrote: "Urbanites who loathe the freeways, big box stores and bland aesthetics stereotypical of suburbia may secretly root for the end of sprawl, but demographic trends indicate that exurban growth is still on the rise."
With their eco-design mandates as their barometer, they asked: "How can we redirect these existing spaces to promote sustainability, walkability, and community? It's a problem that demands a visionary design solution and we want you to create the vision!
Well, the answer is to hold a contest and see what future-forward architects, urban designers, renegade planners and imaginative engineers can come up with.
Now the top 20 finalists have been announced and you can vote for your favorite until Aug. 18.
PURE: Transforming Swimming Pools into Water Treatment Plants
Designed By: Craig England