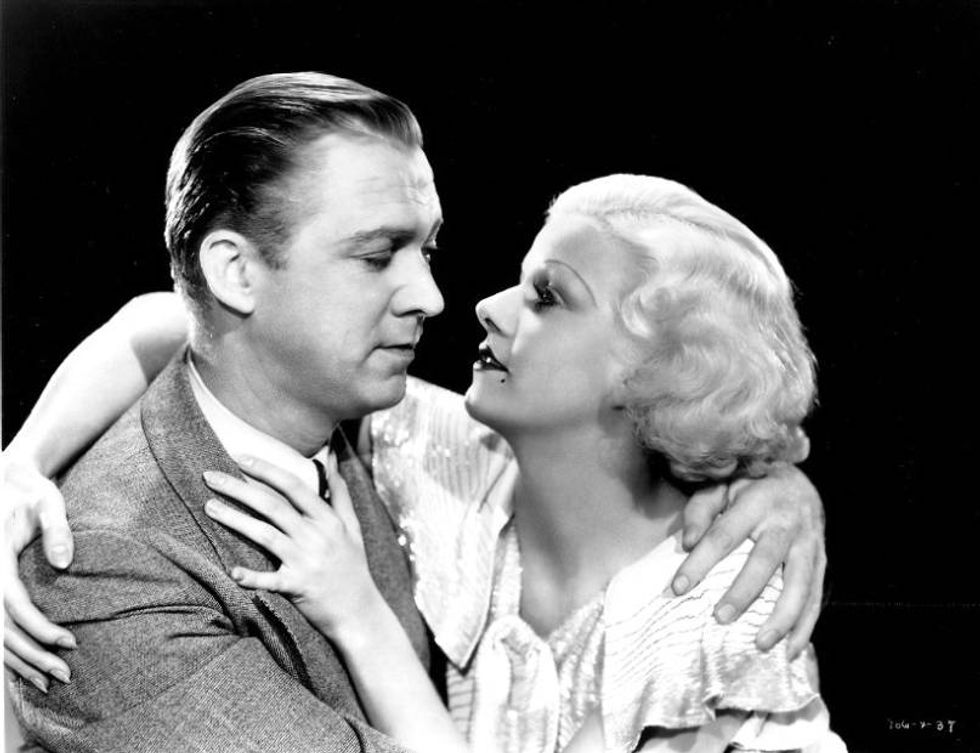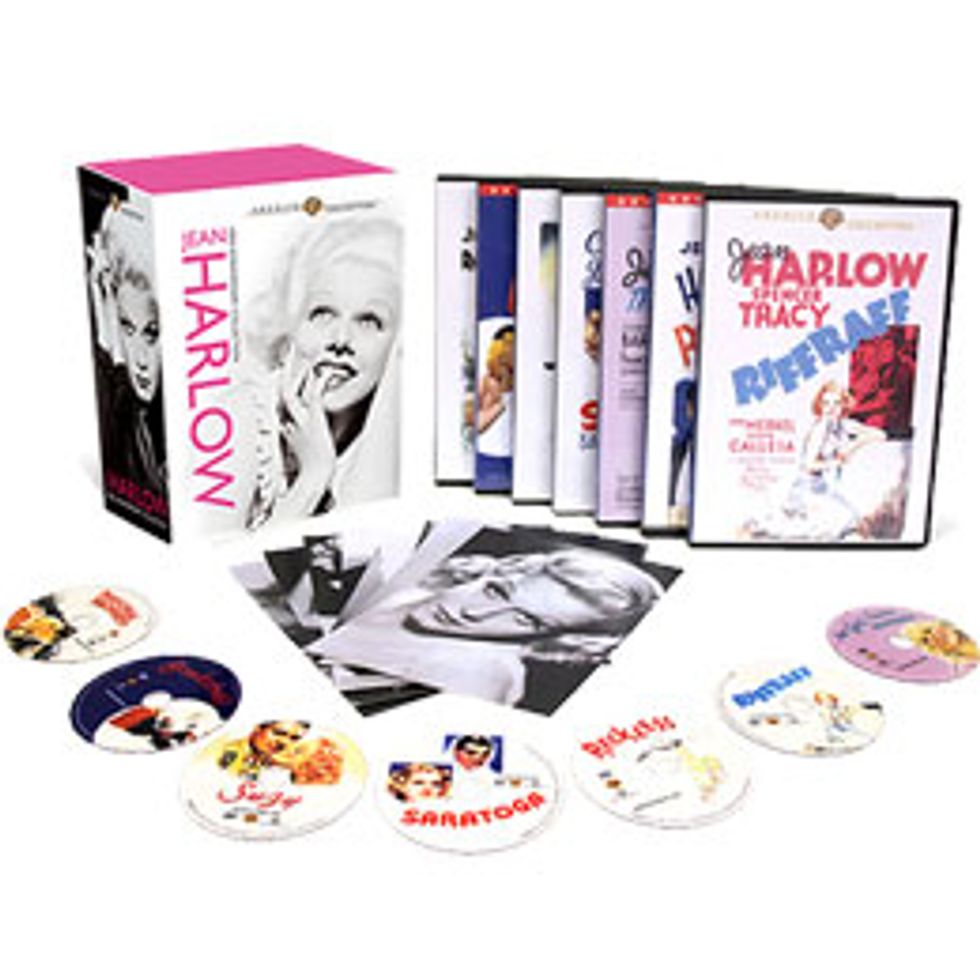 I know what I'll be doing over Thanksgiving -- diving into this new, glorious DVD set,
Jean Harlow 100th Anniversary Collection
(Warner Archives). This seven-movie DVD treat includes some of my all-time favorites starring the platinum blonde sexpot who tragically died of renal failure at age 26 in 1937.
Bombshell
was a frenetic, hilarious satire about a big movie star (Harlow) hassled by a greedy family, an oily publicist (
Lee Tracy
) and a demanding studio.
Frank Morgan
plays her drunk dad in this wonderfully funny, fast-paced film directed by
Victor Fleming
(
Gone With The Wind
). Harlow finally meets who she thinks is the man of her dreams (
Franchot Tone
) only to have him coo to her, "I'd like to run barefoot through your hair..." Others films in  the set include
Personal Property
, with Harlow matched with the handsome
Robert Taylor
;
Suzy
, costarring
Cary Grant
as a World War I flyboy;
Riffraff
, with tough cookie Harlow matching wits with
Spencer Tracy
;
Reckless
, with suave leading man
William Powell
;
The Girl From Missouri
, with
Lionel Barrymore
, in which Harlow tries to land a rich husband, and
Saratoga
, starring
Clark Gable
. It was her last performance.