I glanced out my window the other damp, cold, grey day onto my barren 19th-floor terrace garden and saw that a little yellow crocus had popped up through the burlap that had wrapped my fig tree this winter. I was reminded of how much I'd been longing to be cheerful lately.

You see, its been a particularly rough end-of-winter. February brought the sudden loss of a lovely member of our extended PAPER family, Perry Moore. Moore was not only a great friend and the longtime partner of PAPER's beloved Hunter Hill, but he was also a talented and visionary writer, producer and director who had just begun to make his wonderful mark on the world. In the spirit of Perry's generosity, enthusiasm and love for all things good and great, I thought he might have liked for me to share some silver linings with you. Here are some of my amazing creative friends, both new and old, who are creating uplifting stuff that can still make me (and all of us) cheerful, inspired, awed, enthusiastic and optimistic at this moment in time.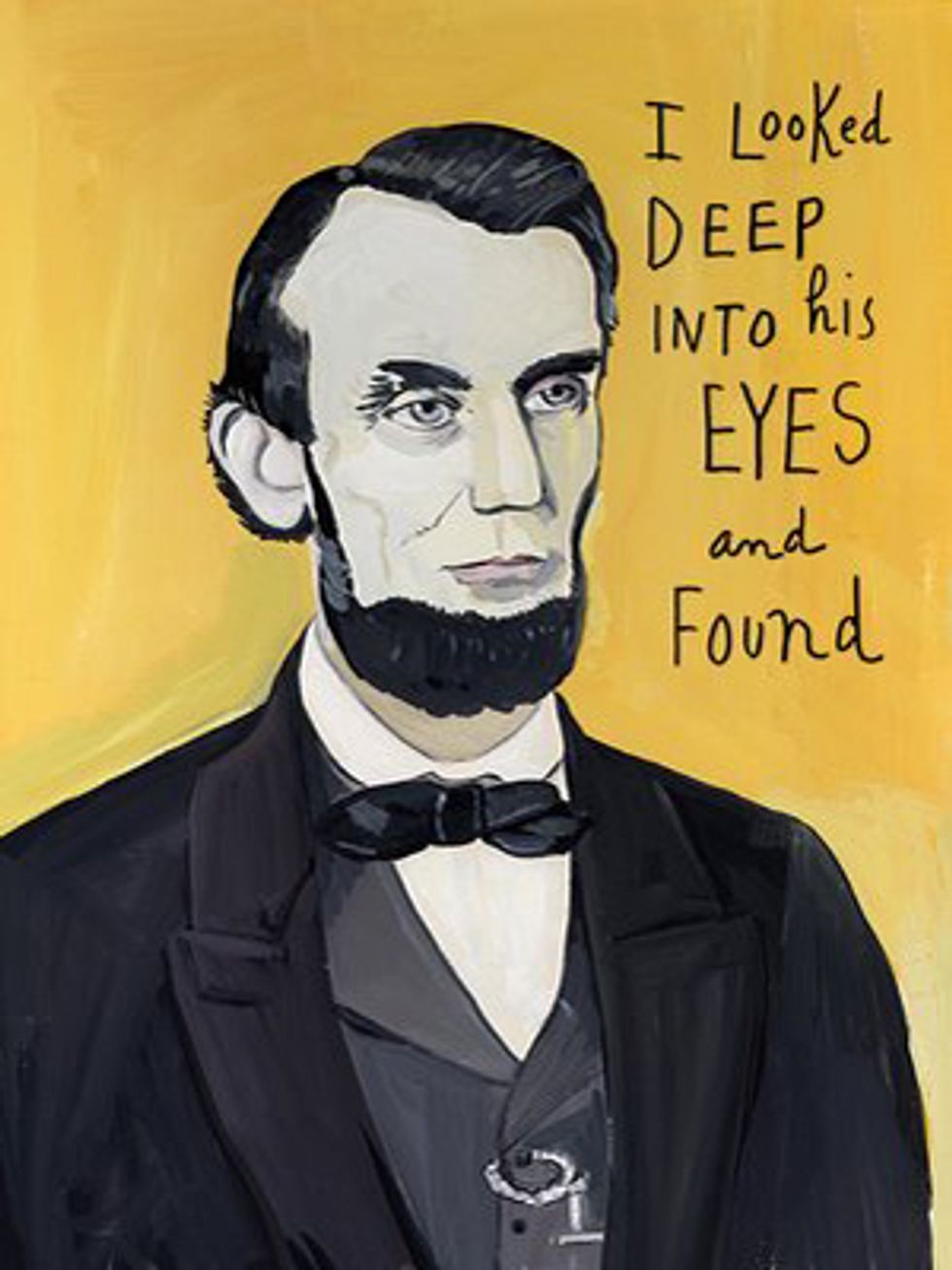 MAIRA KALMAN
If you want a major spirit lifter, you must run to see Maira Kalman's new retrospective at the Jewish Museum immediately. Filled with more than just her paintings and drawings, Kalman has also included her own furniture, objects, embroideries and photographs -- items that tell the story of her life so far. This artist's quirky, charming perspective is not only poignant, joyful and funny, but also helps us navigate and put into perspective the highs, lows, complications and simplicities of all of our personal life journeys and the often overwhelming world around us. "Various Illuminations (of a Crazy World)" is on view through July 31st at the Jewish Museum, 1109 Fifth Ave., New York.


JOSE PARLA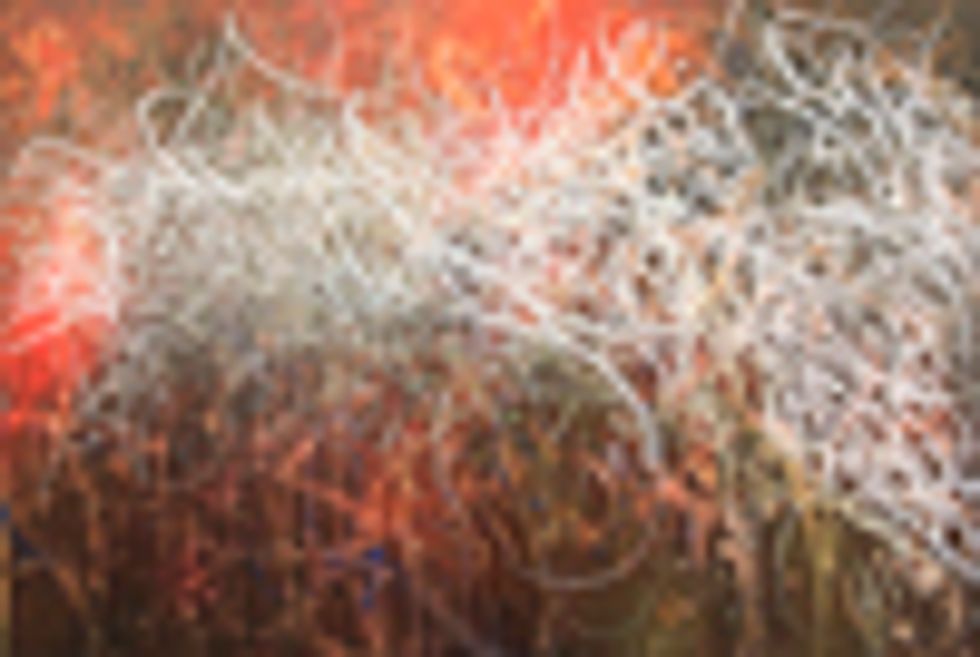 My new pal, Brooklyn-based Cubano Jose Parla, is an amazing artist who has taken his extraordinary graffiti techniques to his large-scale abstract paintings. I adore this guy. His new show of collages (or as he calls them "diaries") is uplifting and wonderful. Growing up in the '80s influenced by and becoming a writer via what he calls the "New York system of subway art," Parlá's career has been speeding upwards lately but his feet remain solidly grounded. He's as famous for being a good guy as he is for his art these days. "Walls, Diaries and Paintings" is at Bryce Wolkowitz Gallery, 505 W. 24th St., New York.
 
LAIL ARAD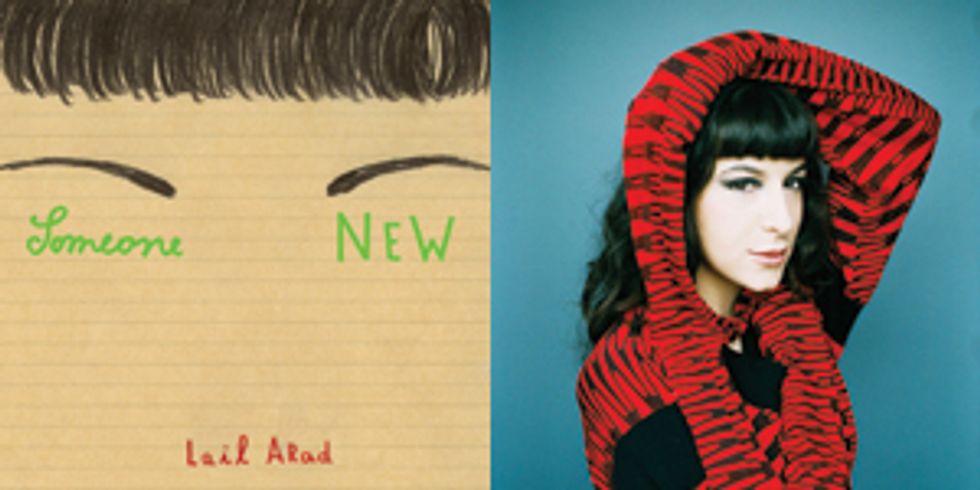 I met 27-year-old Lail Arad recently through her dad, the legendary designer/artist/architect Ron Arad, a friend of mine, and was smitten the moment I heard her music. This free-spirited London-based singer-songwriter won my heart immediately with her twangy voice and eccentric delivery of clever folky songs like "Everyone Is Moving To Berlin," "The Pay You Have To Prove," and "Let's Talk About Sex." Her first album Someone New is out now and it's good. Watch out for this girl -- she's going somewhere. www.myspace.com/lailarad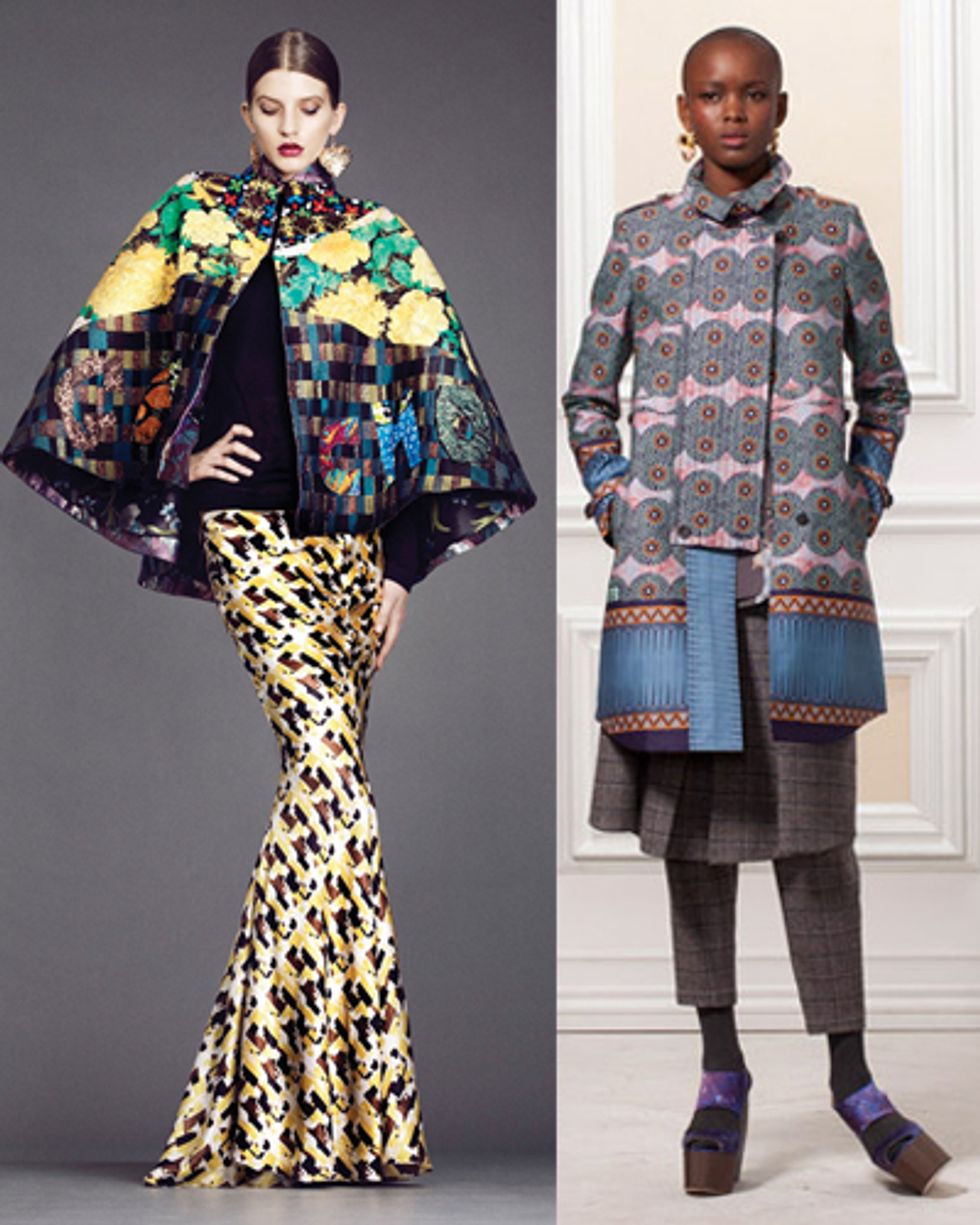 DURO
OLOWU + SUNO

I loved seeing my great friend Duro Olowu's first New York fashion show in February, which simply exuded exuberance and joy. His mishmash of patterns, colors and silhouettes were reminiscent of his native Nigeria (although he lives in Harlem and London now), but this season Olowu threw some Gaucho, James Van Der Zee and Art Deco spices into the mix. I also adored the Suno show. I want to know designers Max Ost erweis and Erin Beatty better. Their clothes gave me goose bumps and made my heart beat fast, especially their brilliant and brave mixes of bold geometric prints, plaids and florals. It cheered me up big time.
"ART IN THE STREETS"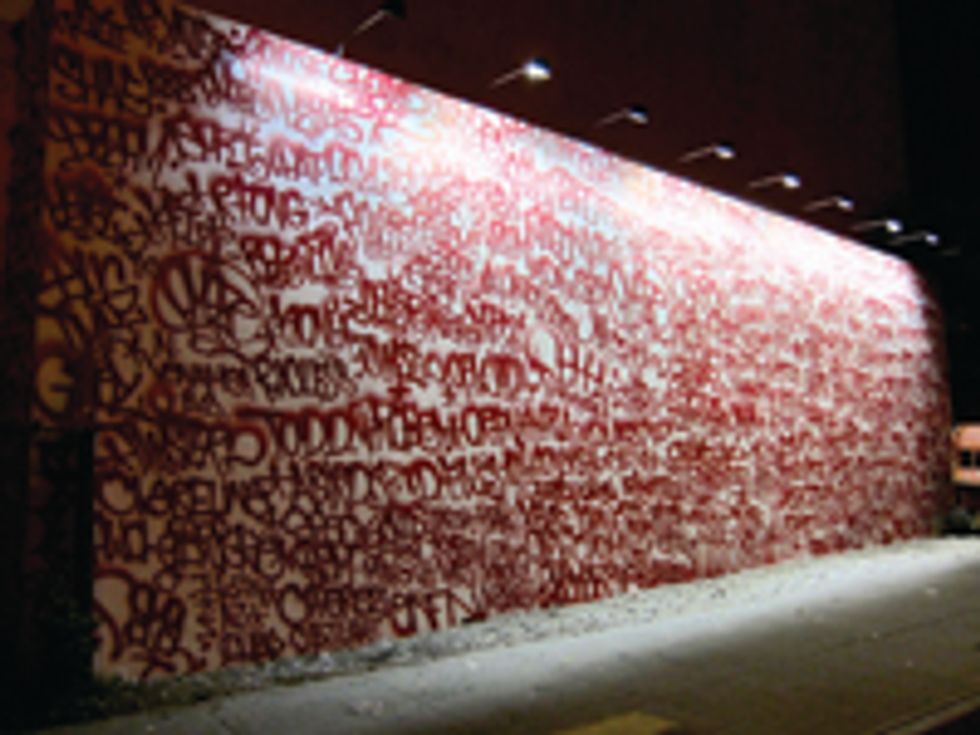 I can't wait to get to Los Angeles this month to check out Jeffrey Deitch's huge survey of groundbreaking street art from the '70s to the present at MOCA. Deitch worked with curators Roger Gastman and Aaron Rose (the curatorial force behind Alleged Gallery and the groundbreaking "Beautiful Losers" movement), and the show will pay homage to everyone from Futura to Rammellzee and Barry McGee to Swoon and Margaret Kilgallen. I am optimistic that this show will be one of those legendary, risky museum art moments that will be historical and talked about for years. As will the protests that go along with it.
"Art in the Streets," is on view from April 17th to August 8th at the Museum of Contemporary Art, 152  North Central Ave., Los Angeles.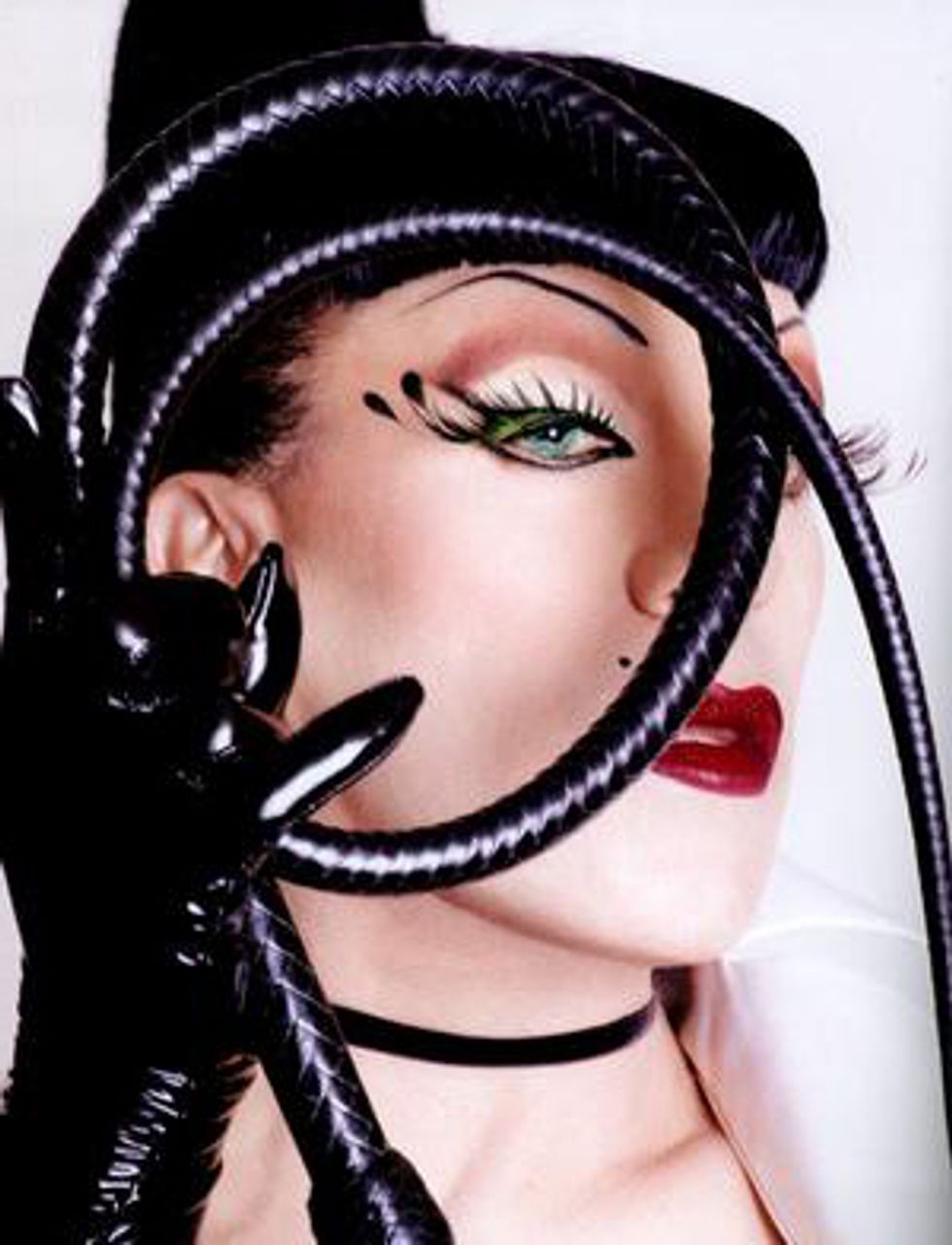 JOEY ARIAS
I am waiting with bated breath to see my dear BFF, the legendary Joey Arias, debut his new one-man show at Town Hall, under the creative direction of the one and only Manfred Thierry Mugler! Arias, who is the most uplifting, hilarious and original person I have ever known, has also been a favorite muse of Mugler for decades (he did Arias'
Zumanity
costumes). They are currently collaborating on a major show and film together so this sneak peak at their newest project should be amazing. Not only will Arias sing his jazz standards accompanied by his musical director Ben Allison's band, but this time he will also perform his new takes on Bob Dylan (OMG!), Diana Ross and Cream. How can you not love this?
Joey Arias performs on April 21st. at Town Hall, 123 W. 43rd St., New York.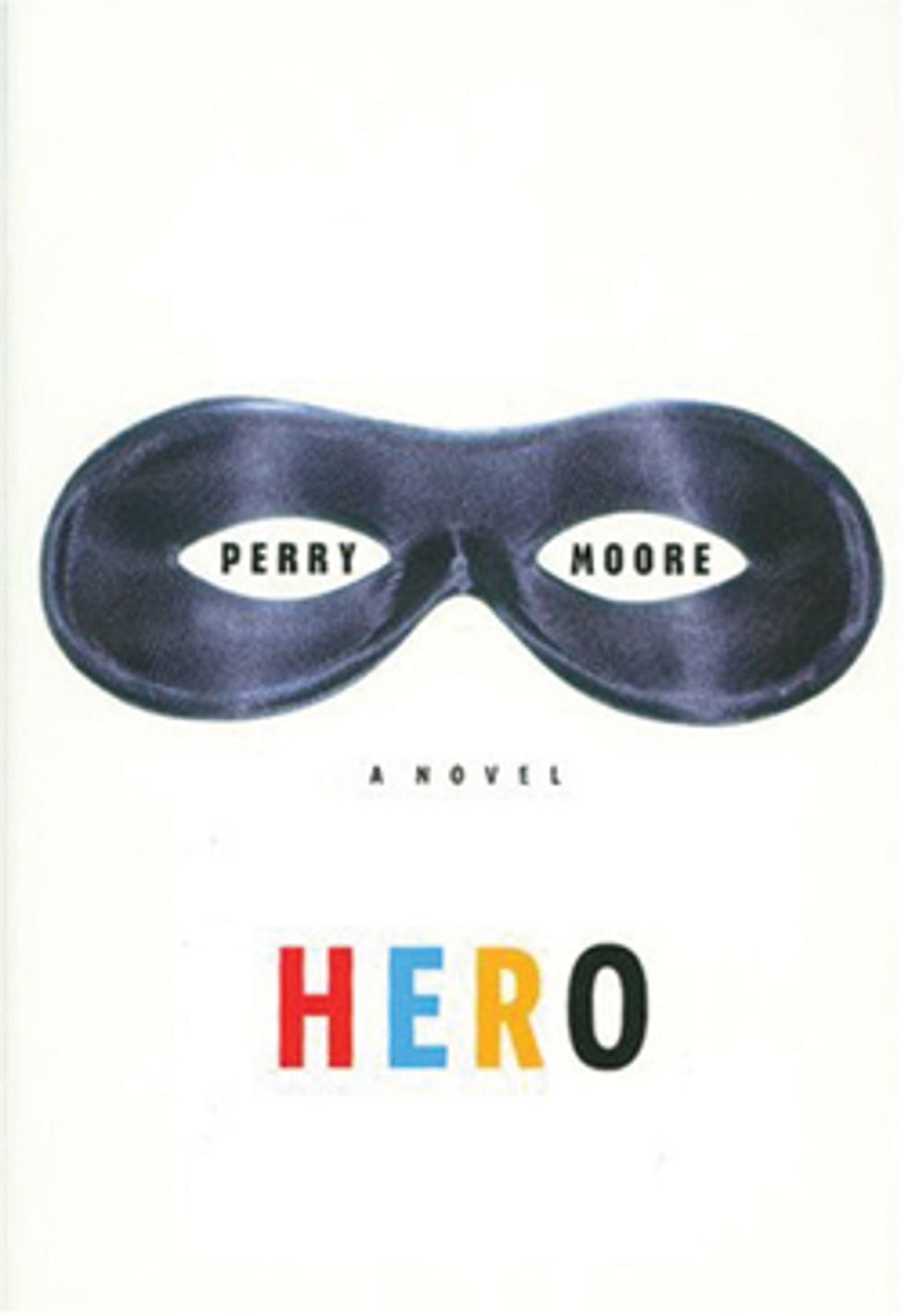 PERRY MOORE'S HERO
We all should celebrate our friend Perry Moore's wonderful novel
Hero
, which has helped countless gay teens through the hardest times of their lives. This poignant and amazing book is about Thom Creed, a gay high-school basketball star who must reconcile his superhero powers with his sexuality. The book, released in 2007, went on to garner a massive following of young people who have been consoled and guided by it. Read
Hero
. Re-read
Hero
and pass it on for others to do the same. This would make Perry happy. Because what he cared most deeply about was helping others. Thank you Perry. You're our hero.