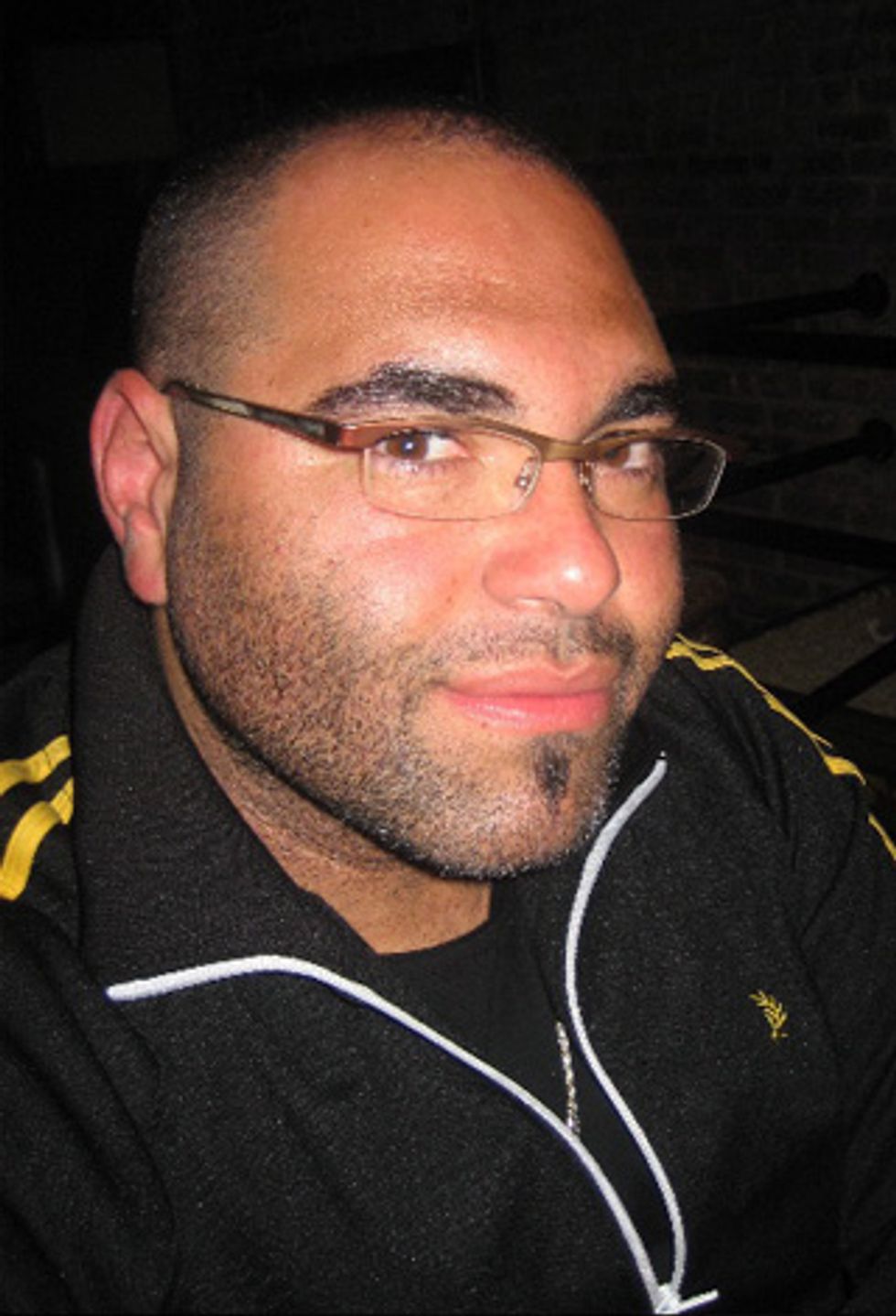 Nolé Marin, best known for being the frank and sassy judge on America's Next Top Model (read: "You are a visual orgasm"), believes in the power of television. Reality TV helped make him an international star, even though the native New Yorker had been working with models since the '85 Palladium days, making up and dressing up models at every agency from FORD to Wilhelmina before ANTM was even a glimmer in Tyra's eye. He's worked with tons of A-list celebs, photographers and just about all the glossies on the stands. Nolé's since been recruited by Canada's Next Top Model by ANTM pal Jay Manuel to play creative director to Jay's head host. So now he's doing a bit of everything from CNTM to MTV's MADE to developing his own production company that will produceS you guessed it: reality shows. PAPERMAG recently chatted with the self-proclaimed 3style guru2 and here's what went down.
Blaire Huntley: You were well-known in the industry before America's Next Top Model. How did things change after the show aired? Do you feel like it propelled you into success?
Nolé Marin: I was very lucky. I started with modeling agencies, and I was working with Stephanie Seymour, Antonio Sabato Jr., Nigel Barker -- and for years I worked in editorial, fashion shows, campaigns… I did interviews for Extra, some red carpet events.

Then when Top Model came along, it aired and the next morning I walked out to get coffee -- and I remember this well -- I passed a McDonalds and these junior high girls ran up to me screaming, "Oh my god! You're Nolé Marin from Top Model! You called Xiomara "'a walrus in chiffon!'"
I didn't realize the power of television. It's crazy. In the last three years I have been stopped at least a dozen times a day, I'm MySpaced at least six times a day, get messages or fan mail -- not that I have real fans -- but I get messages from people who are admiring my work. [ANTM]'s syndicated in over 150 countries. I get messages from people in China, Portugal, everywhere. People know me as a coach on MTV's MADE. It's so amazing -- the power of television.
I may not work at Vogue or Bazaar, but people know me. The show has given me world-wide recognition and people on the street know me as a fashion stylist. Now I go into the airport and people recognize me -- they know how to say my name now! People never could pronounce my name and know they know it -- in fact they always say my whole name. 'Nolé Marin.'
So no, it didn't exactly propel me into success, because I have always worked beautifully. I have always had a great level of work. But Top Model helped to brand me as a stylist, a model maker, a style guru. I'd love to look in the dictionary 30 years from now and see my name under 'stylist!' I'm actually teaching the master style class at FIT and I think part of the reason they asked me to teach is because people need familiar names.
BH: What do you think of Karl Lagerfeld saying that ANTM is entertaining but doesn't make supermodels?
NM: Well, Karl is amazing and he's right. Top Model is a reality show. If you really wanna break it down, well, it's a show for entertainment. Real models are 14-16-years-old, 5'10" and 115 lbs. America doesn't wanna see that. On reality TV, they wanna see the girl next door, your boyfriend's little sister. Someone who can smile and sell a Coca-Cola or makeup. But is she actually gonna be a supermodel?
BH: What are you working on right now?
NM: Right now, I'm finishing up another MADE episode. I take an 18-year-old, Josh, who wants to be a fashion journalist and his challenge is to cover Olympus Fashion Week. I'm also working on Canada's Next Top Model, this time as the creative director -- what Jay Manuel was for ANTM -- and Jay is the Tyra, the host of this show. It has been an overwhelming success and will air on VH1 or MTV sometime next year.
I am also starting my own production company, NoLo Productions. I'd like to produce my own reality shows. One day I hope to be something like the male version of Tyra Banks!
I'm also working with VNY Model Management as the head scout and creative director. I found Sean O. who is currently the number one model across the country and the number two model on models.com. He's doing campaigns for Calvin Klein and Barney's campaigns with Jessica Stam. I found him on Myspace. That's what's so genius about Top Model. The show has helped me make top models!
BH: Tyra's moved to New York City. Are you planning to work with her again?
NM: Yeah, she's living down in SoHo, she moved her show and I think her whole production company to NYC. I think they're doing Season 10 in the city. We talk about my coming back and I'm always open to it, but I also have CNTM -- which I love -- and my production company, VNY, so it's all about the timing and whether I can fit it in and make it work.
BH: While we're on the topic of New York, you're a fixture on the New York nightlife scene. What are some of your favorite places to go in the city?
NM: Well, I guess I have two or three that I love. I love Nikki Midtown, that's one of my favorite places. I always have a blast at PM -- it's so old school and I always close the place down. And I always have a great time at GoldBar.
BH: So, how do you handle it all?
NM: Well I've been blessed to work with a lot really amazing celebrities. Hugh Jackman, Claudia Schiffer, Tyra. So I know that I'm not a celebrity at all. I'm just Nolé Marin -- I'm just a face and a name.
BH: One last question: how often do you say "fierce?"
NM: Haha. I used to say it a lot more, but it's so generic now!