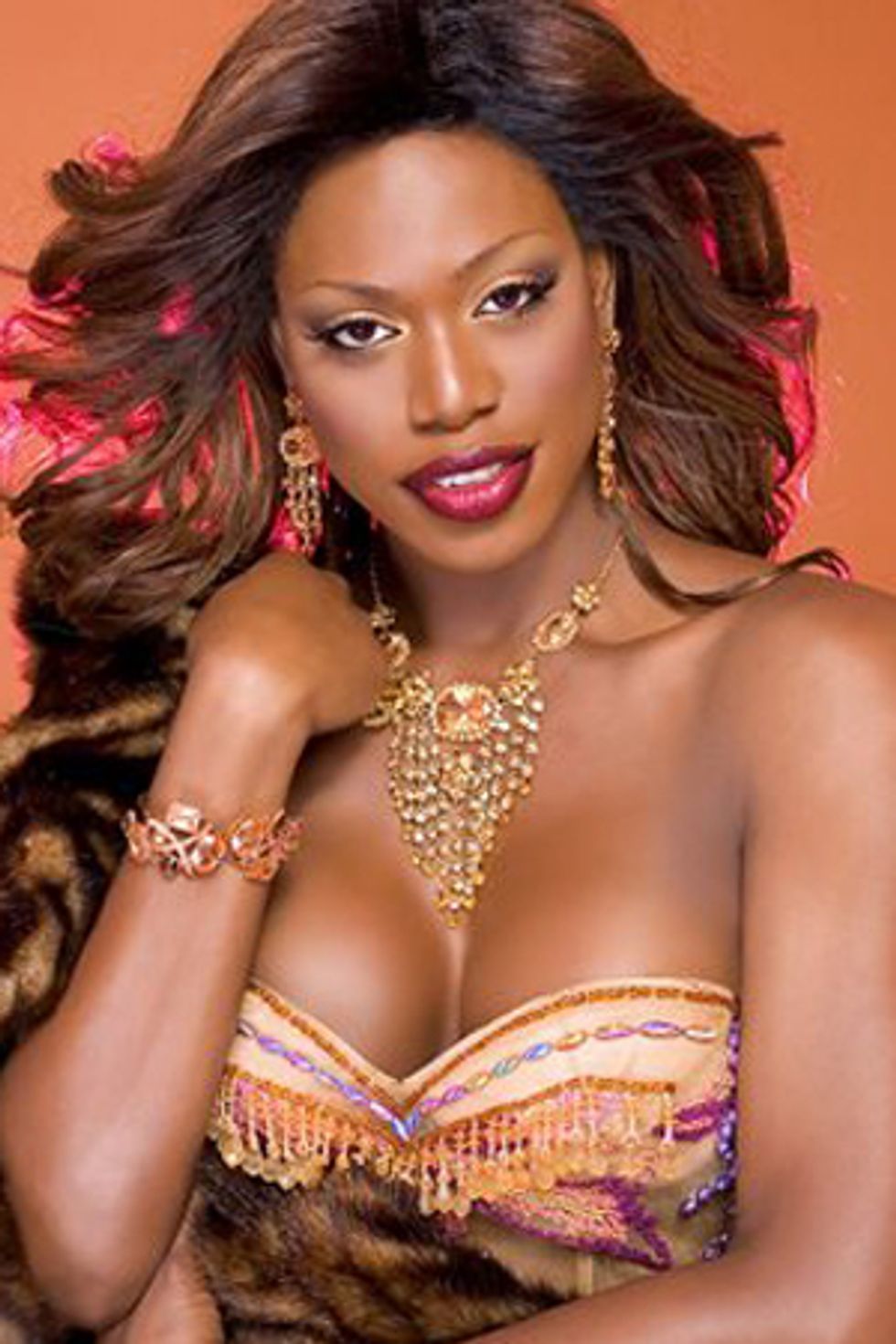 VH1's
TRANSform Me
is the latest in many makeover shows, but this one is actually worth watching. The show follows three fabulous transgender women as they answer fashion 9-11 calls. By the end of every episode, the once fashion disaster is walking in heels and ready to "worrrk!"  PAPERMAG recently sat down with the star and creator of the show,
Laverne Cox
(who also appeared on
I Want to Work for Diddy
) to talk about transgender acceptance, whether Diddy's a diva, and her upcoming movie with
Janet Jackson
.  

How did you come up with the concept for the show?

Yes, I was on the first season of I Want to Work for Diddy. I guess I was kind of popular. So VH1 called me in to talk about some show ideas. I have a production company called "Complete World Domination." We went in and pitched the idea for TRANSform Me. They loved it and here we are. This is the first TV show ever starring three transgender women. Transgender folks are still highly misunderstood and discriminated against in our society. I believe that when folks discriminate it's because they just don't know someone. Media representations are an important part the equation for transgender acceptance and education. We have a long way to go but hopefully this moment will help us get to the next one.
What do you want viewers to take away from this show?
Our show is for anyone who has ever felt that the person they are on the inside isn't reflected in who the world sees on the outside. If we, as three transgender women, can find a way to bring the people we are on the inside out with all the obstacles involved in being transgender, anyone can.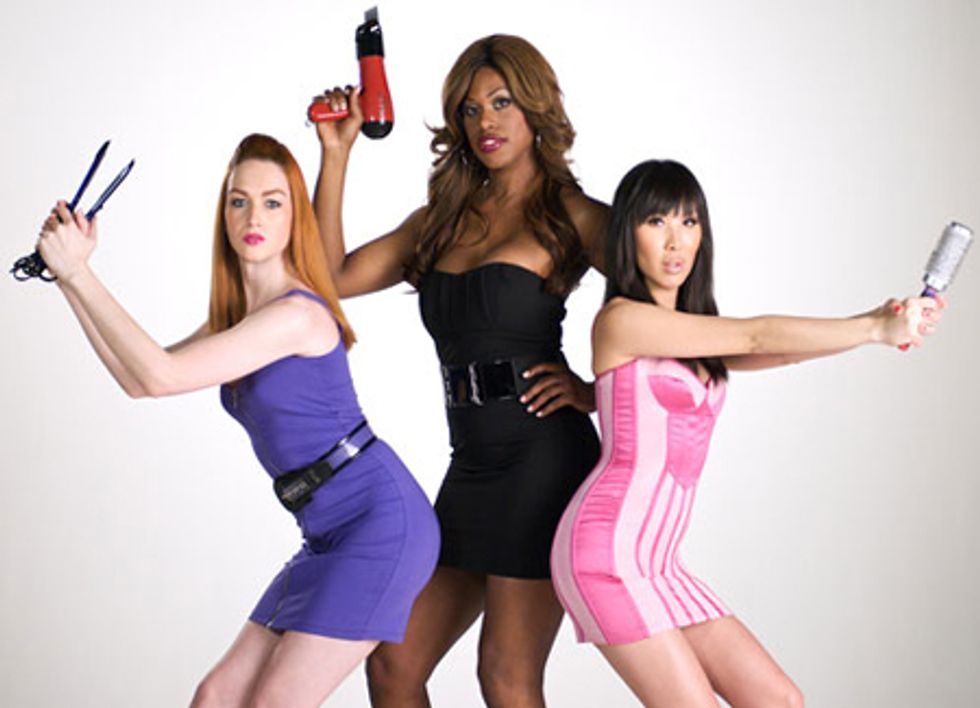 If you could transform any hot mess celebrity, who would it be?
I'm not about dictating to folks what they should and shouldn't wear. For me it's all about how we feel. If someone feels cute, far be it from me to interfere with that. I recently saw Dog the Bounty Hunter on Chelsea Lately... Love her! I was a bit frightened by the look but if he feels cute, he should keep rocking that blonderexic weave and Jersey Shore tan. With all the sun damage, it might be too late for him anyway.
Do you have any favorite reality TV shows?
Well, of course, my favorite reality show is my own, but other than that, I am a TV addict. I watch almost everything. I love "The Rachel Zoe Project" and "Sex Rehab with Dr. Drew" was life changing.
What beauty items do you think all ladies should never leave the house without?

I think every woman should figure out what is necessary for her to feel her best. When I don't have time to do a full face beat, I can do mascara, concealer, powder and lip gloss and feel cute in under 5 minutes.
What's the nastiest trend you see nowadays?

Again I am not a dictator, if you are feeling cute, feel it. But I do think it's important to remember style is communication. We should make sure the the message we are sending is the one we want to send. So with any trend we should get clear about the story we're telling. If all that's being communicated is "I am so on trend," that's not a very interesting, nuanced sophisticated message. But if a trend really works for our body and what we want to say to the world about who we are, gorgeous.
Is Diddy the biggest diva of them all? Did you learn anything from him?

Working for Diddy changed the trajectory of my career for the better. I am so grateful to Mr. Combs for believing in me enough to give me that opportunity. Anyone who saw the first season of I Want to Work For Diddy, knows that the contestants didn't have much contact with him. I have been a huge admirer of his for years, and how he has been able to diversify his brand and stay relevant. Anyone who wants a career in the media should study him. There were no trans women on reality competition shows at the time I did I Want to Work for Diddy. I went in feeling a tremendous amount of pressure but eventually I just relaxed and was just myself. I certainly had a sense of purpose and focus. But at the end of the day I just have to do me and that's been working out pretty well so far.
What do you have planned next?

I'm still acting, but there are still not a lot of roles being written for black transsexuals. So that's part of why I am involved in producing. Recently we have shot a bunch of music videos including the acclaimed Cazwell video "Tonight." We are also in need of finishing funds for the documentary film t executive produced by Janet Jackson. Eventually I want us to produce some scripted work. Diverse media representations of transgender folks is something I continue to be committed to. There are a lot of stories to tell and therefore lots of work to do.

Transform Me airs Mondays on VH1 at 10:30 PM