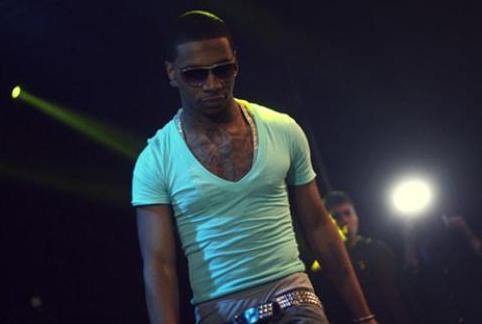 By now, you've likely heard of hip-hop oddball Lil' B. In addition to grabbing the attention of the entire cult-rap community with his prolificacy and straight-up weirdness -- at a recent listening party for his new album,
Angels Exodus
,
Pitchfork reported
that he blurted out "I freestyled so much I adopted a kitten," --  the Berkeley-born artist is also a member of group The Pack, responsible for 2006's hit sneakers anthem,"Vans."  Although The Pack's other members have yet to make it big on their own (with the exception of Young L, who is about to blow any minute), B's buzz has grown considerably in recent months with his dizzying productivity. The rapper released hundreds of songs in 2010 alone as well as
Rain in England
, an ambient rap album featuring his trademark "Based freestyle" -- rapping in a stream of consciousness. This unique approach can yield some of the Based God's (as he's known to fans) most exciting work -- songs like "I'm Miley Cyrus" and "Wonton Soup" are just the tip of the iceberg
-- but it's also left critics somewhat baffled. Even Lil' B isn't sure what to say about it. "I'm definitely always surprised at what I say," says B. "But I'll find the meanings. I'm always surprised by the music I make."
 
I've always been a skeptical admirer when it comes to Lil' B, but I was made a Based God believer recently when I saw the rapper perform to a sold-out crowd at New York's Highline Ballroom that included powerful players like Diplo, A-Trak and Plain Pat. Despite his newfound attention, it's clear the rapper hasn't let his success go to his head. He signed just about anything anybody threw on stage (t-shirts, shoes, and the like), at one point even offering up the mic to fans that had something to say. Most of them offered to trade their girlfriends and various extended family members to him in exchange for his respect. "I take it as hella big respect. I'm just happy," says B of his growing fan base's devotion. And you could see that happiness radiating from the smile on B's face as he performed one bass-booming favorite after another, without anything more than a DJ (no hype man necessary) and an overabundance of on-stage cameramen. B's show banter was a collection of hilarious ramblings ("Shout-out if you got hair on your butt!") and call and response between B (who would confidently state "I look the best!" or "I rap the best!") and the crowd (who responded "Thank you Based God!").
 
With year another album, Glass Face on the way in 2011, Lil B's brilliant buffoonery shows no signs of slowing down. "It is going to be real legendary, real honest, real music, and deep lyrics well thought-out," B told me of what fans can expect from him in 2011. "Written and from the heart."

Photo of Lil' B performing at Highline Ballroom courtesy of Time Out New York.