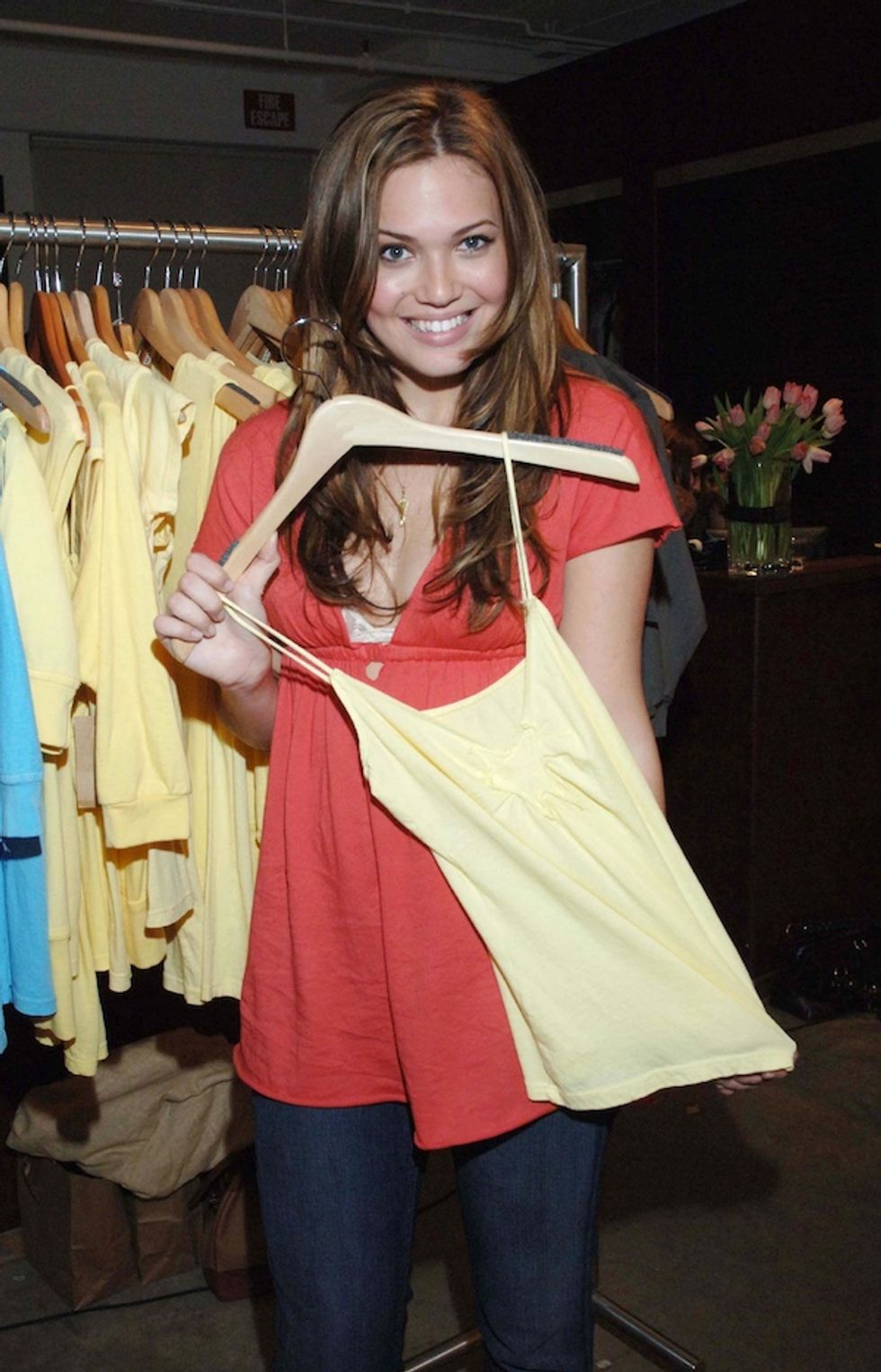 13. MBlem, by Mandy Moore. (2005-2009)
Described as a "youthful contemporary clothing brand," Moore was inspired by never being able to find t-shirts that fit her wiry frame/height (5'10). Ugh!!! It plateaued hard for four years, despite being sold in most major department stores. I'm missing you like...oh, never mind.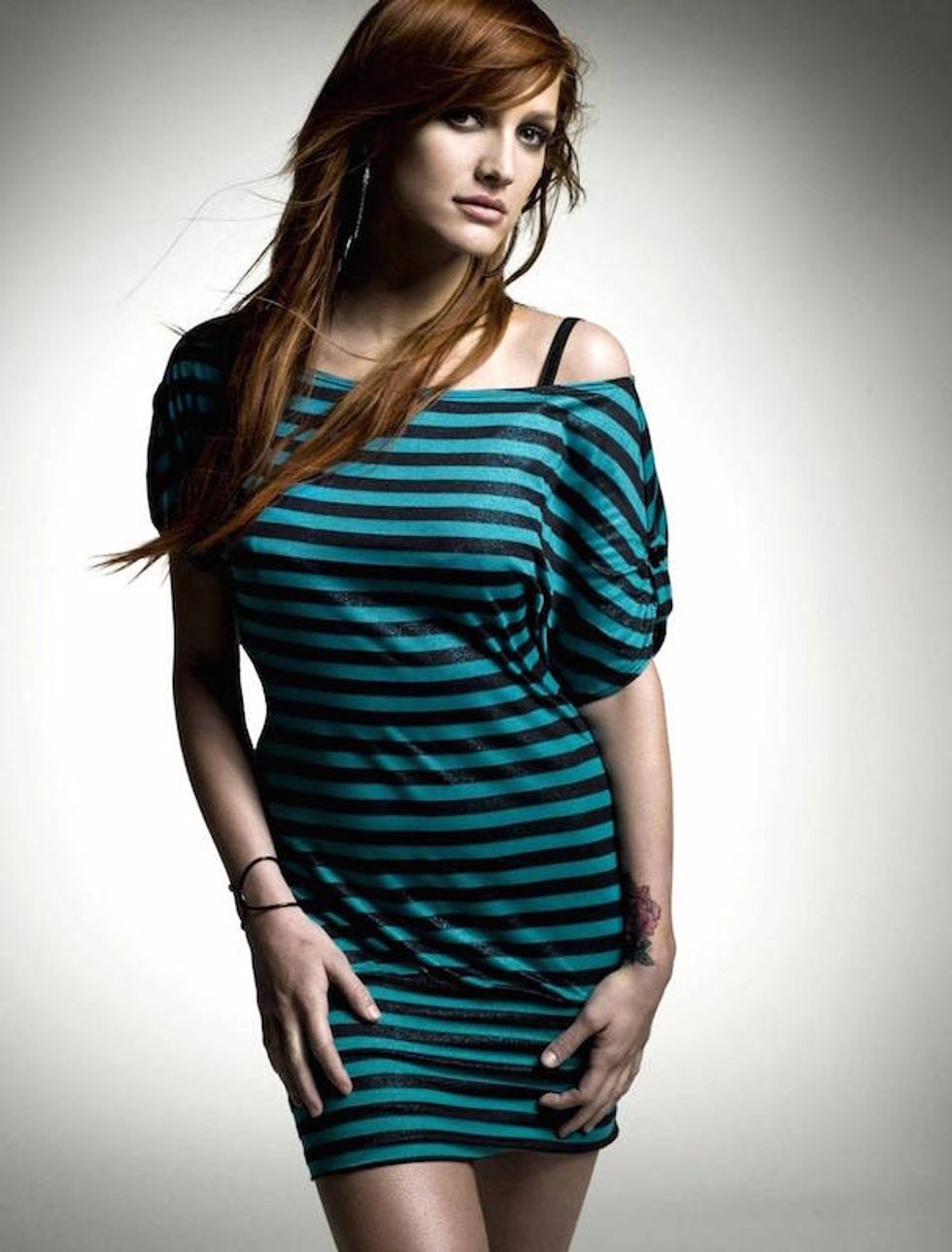 12. Ashlee Simpson for Wet Seal (2008-???)
Wet Seal, possibly the worst name for a clothing store chain, sold Simpson's line at locations around the country when she attempted to follow, yet again, in her older sister Jess' fashion-designing footsteps. Simpson said of her T-shirt and "rock 'n roll"-esque collection, "I was inspired by so many fun things." :/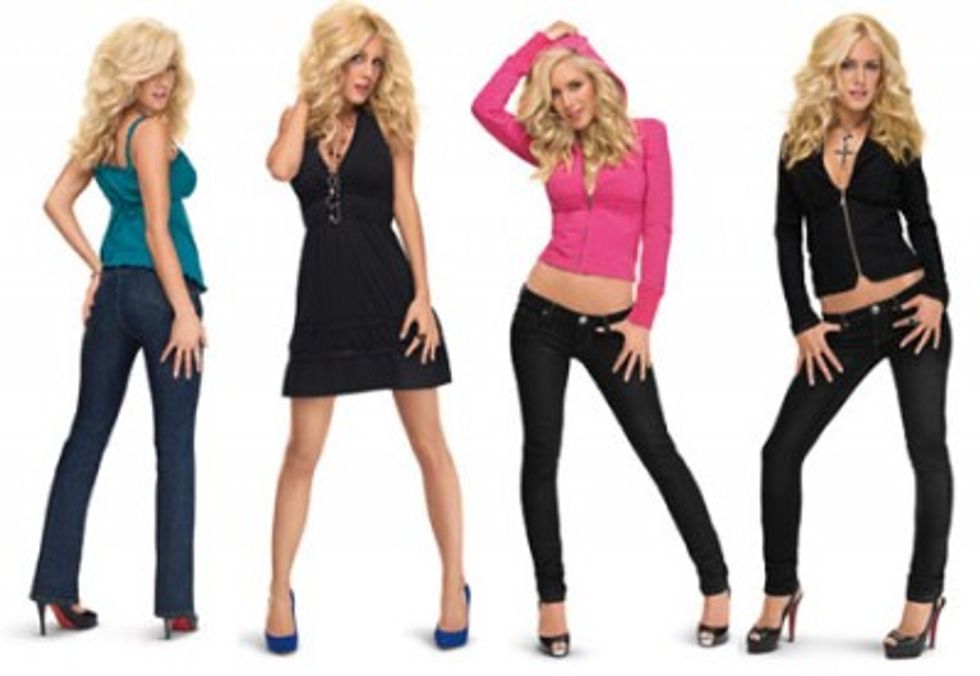 11. Heidiwood, by Heidi Montag (2008-2009)
Surfing the success swell of
The Hills
, tragi-hero Heidi Montag released her own brand (Spencer, I blame you), which was an attempt to rival Lauren Conrad's now wildly successful everything. Anchor Blue launched the endearingly affordable line, including tank tops, and booty shorts. As
The Cut described
, "at least she knows her demographic."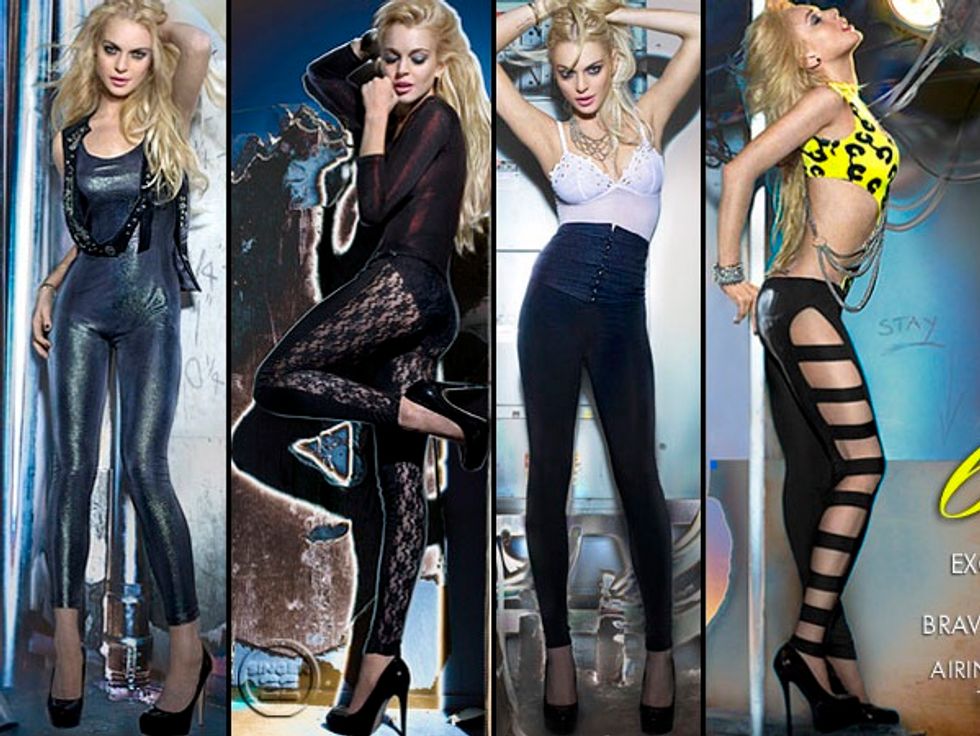 10. 6126, by Lindsay Lohan (2008-2009)
During the LiLo Dark Ages (2006-roughly 2011/12 and kind of 13) the starlet attempted to become a maven of leggings, naming her line after the birthday of her idol, Marilyn Monroe... June 6, 1926. The absurdly overpriced pairs legwarmers were (not surprisingly) unsuccessful; Lohan was eventually sued by her manufacture for $5 million, blaming her messy reputation as the reason for the line's failure. "I still think the legwarmers could've been somethin'," said Dina Lohan, smoking a cigarette in her car in a 7-11 parking lot.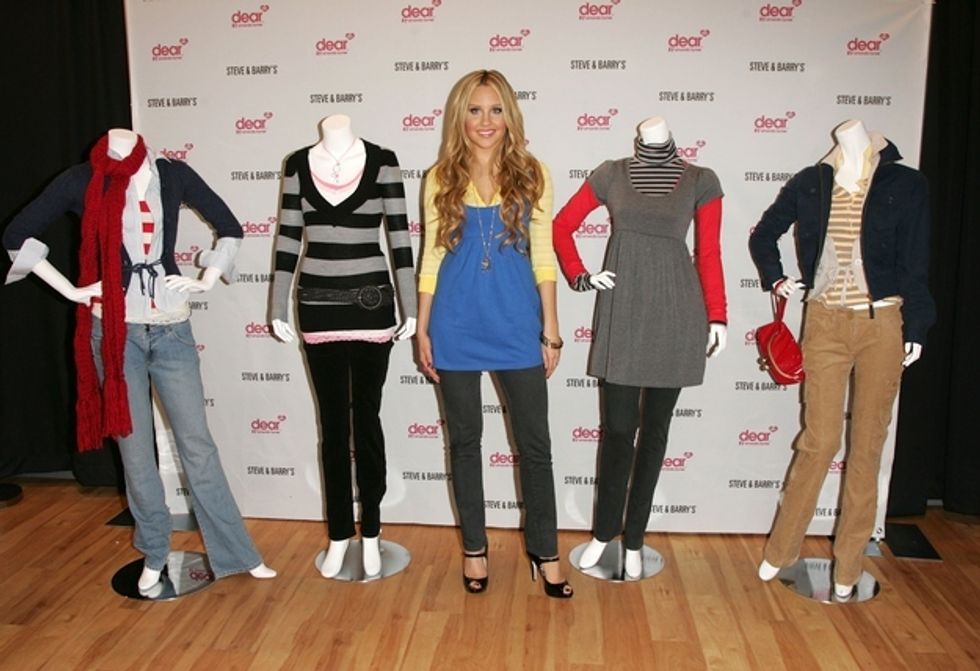 9. Dear, by Amanda Bynes (2007-2008)
Launched by Steve and Barry's as the youthful counterpart to Sarah Jessica Parker's bomb "Bitten," Bynes' layer-inspired brand faded into oblivion following the bankruptcy of Steve and Barry's...like everything else in 2008. According to
a somewhat unsettling Facebook page
(that, for all we know, is managed by Bynes herself), the clothes are still sold on eBay.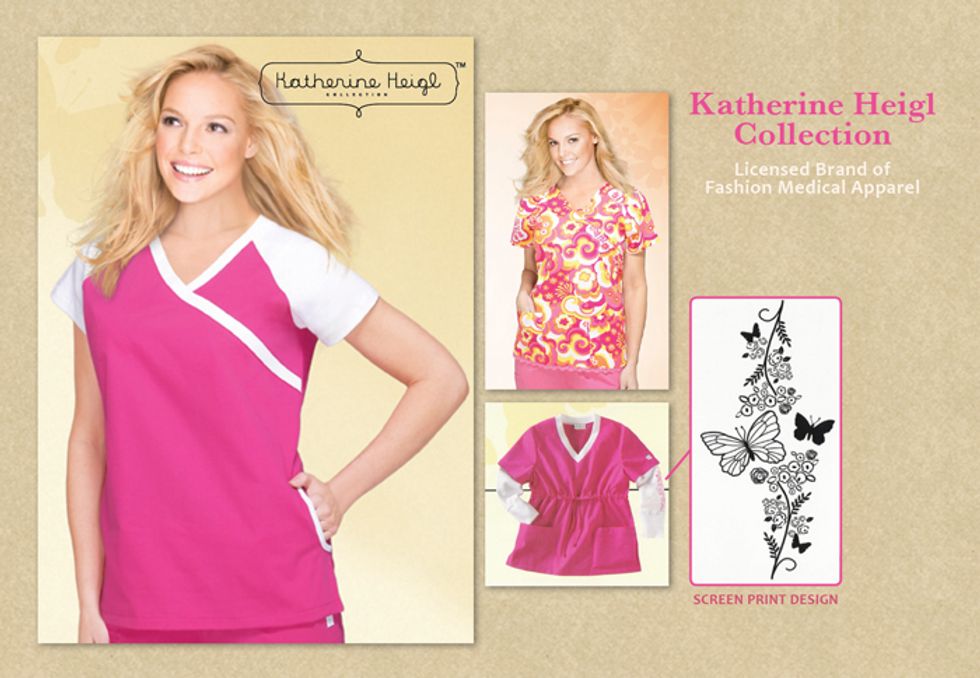 8. The Katherine Heigl Collection by Katherine Heigl (2007-2007
)
After winning an Emmy for Grey's Anatomy in 2007, Heigl paired up with Scrubs and Beyond to launch a line of medical scrubs for 30 days only. Yep! This is a thing that happened in history! You wanted scrubs on that 31st day???? Sorry!! None for you!!!!! JK... the colorful scrubs are
still available on eBay
. I'll see you all in hell.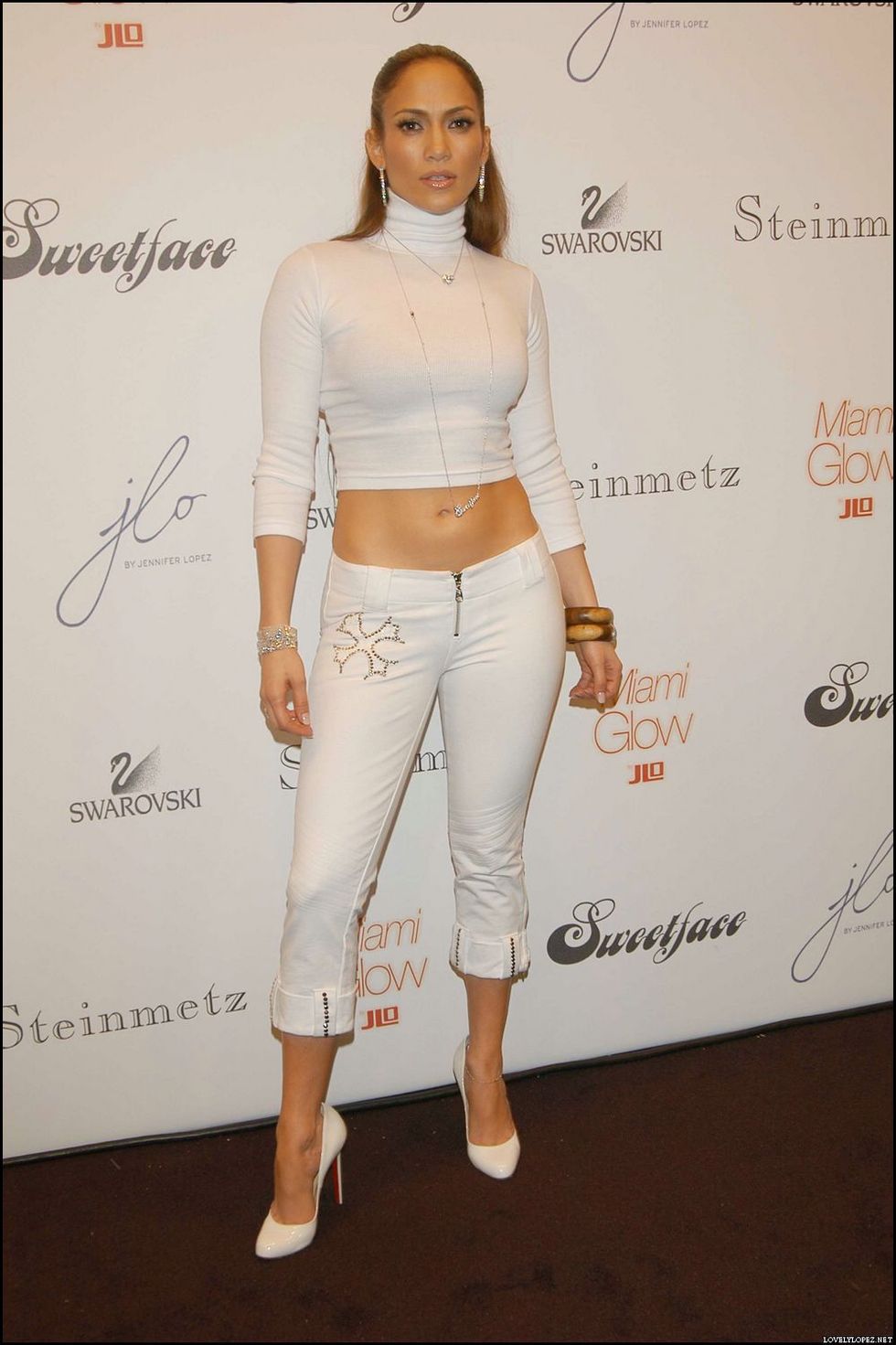 7. Sweetface, by JLo (2003-2009)
Jenny from the Block launched her line, initially as the streetwear spinoff to
our current cover star's
classier Jennifer Lopez Collection. Eventually, Sweetface got fancy with chiffon mini-dresses and fur chubbies. In 2008, S-Face burned out faster than the shame I have for only knowing 1/3 of the lines from JLo's seminal classic "Enough."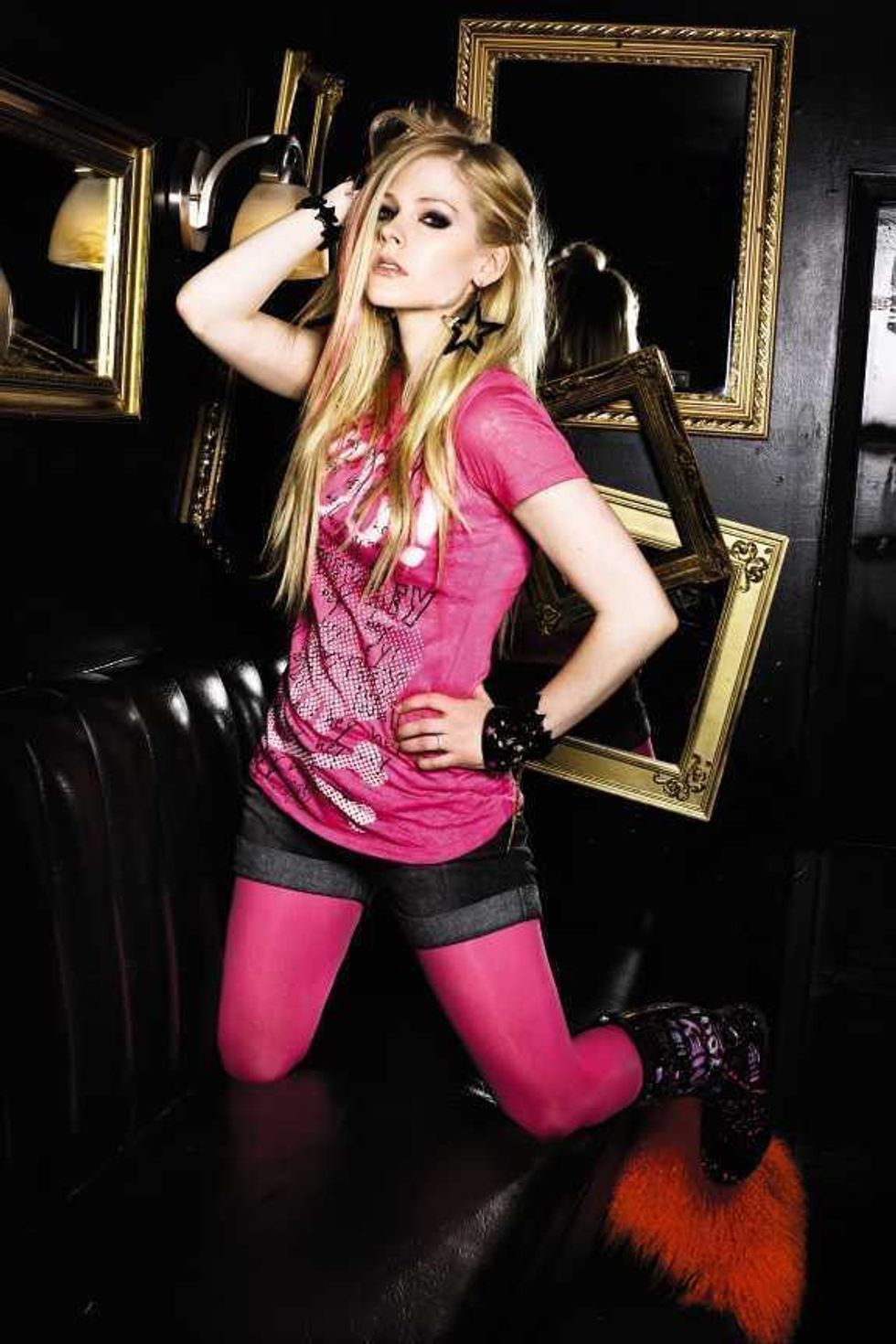 6. Abbey Dawn, by Avril Lavigne (2008-present)
The Canadian pop-rocker launched a mall punk-inspired line, described as a reflection of her own "rock'n' roll lifestyle" -- aka clothes that look like they smell like a Spencer's Gifts. Lavigne is laughing all the way to the bank, though -- she continues to make a killing off it. Also, A.D. was responsible for
the first time Kylie Jenner walked on a New York Fashion Week runway
, way back in 2011...when Avril and Kylie's big bro Brody
were open-mouth kissing all over Los Angeles
.
Kendall was there, too
.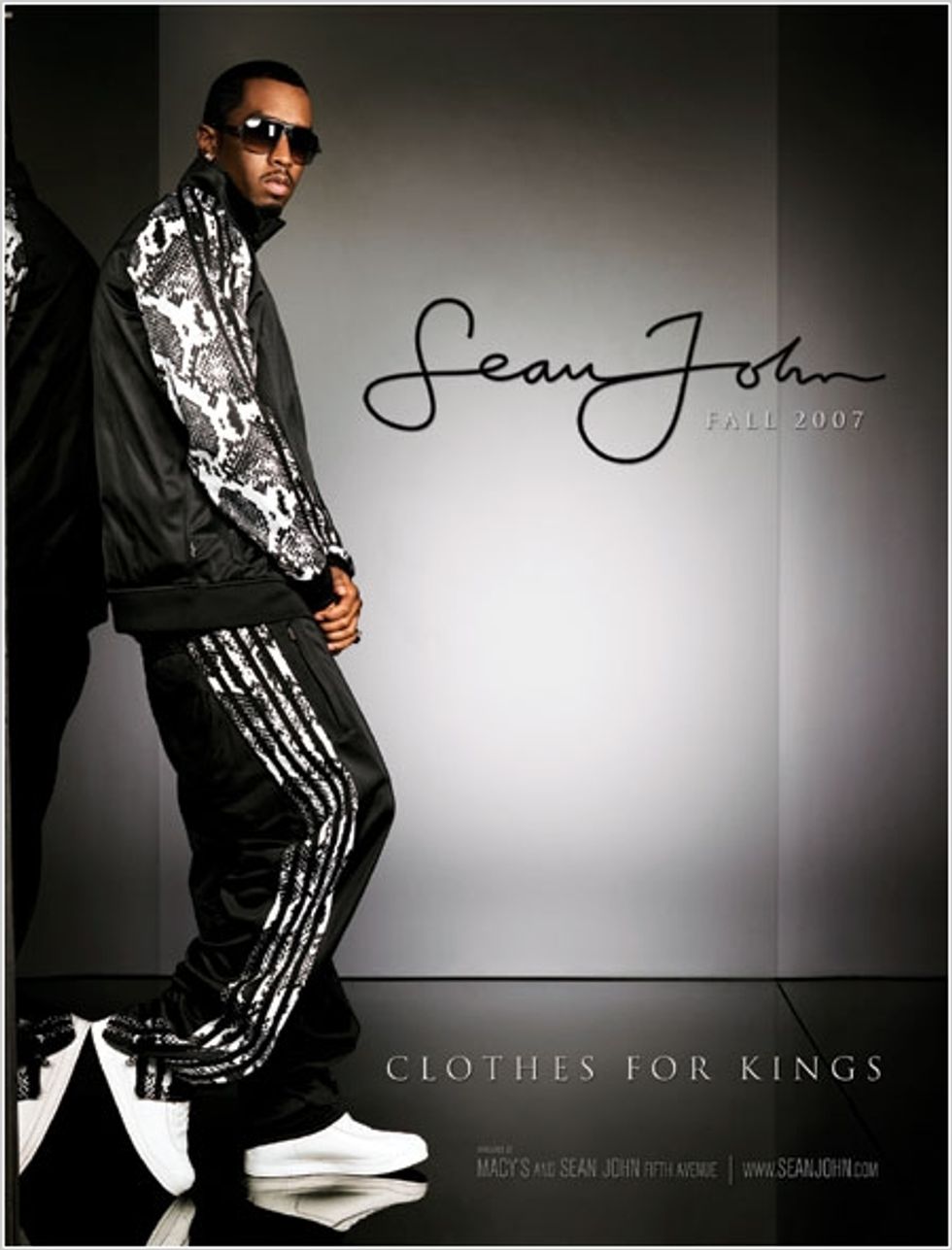 5.  Sean John, by P-Diddy/Puff Daddy/Sean Combs (1998-present)
P-Diddy's massive brand has been rattling around every major department store since the late 90s. It's won a CDFA Award (in 2004), been the subject of scrutiny for its violation of Honduran safety lines where its factories were based, but still remains solid today. The line makes $250 million a year. Slay that Kohl's, Didz!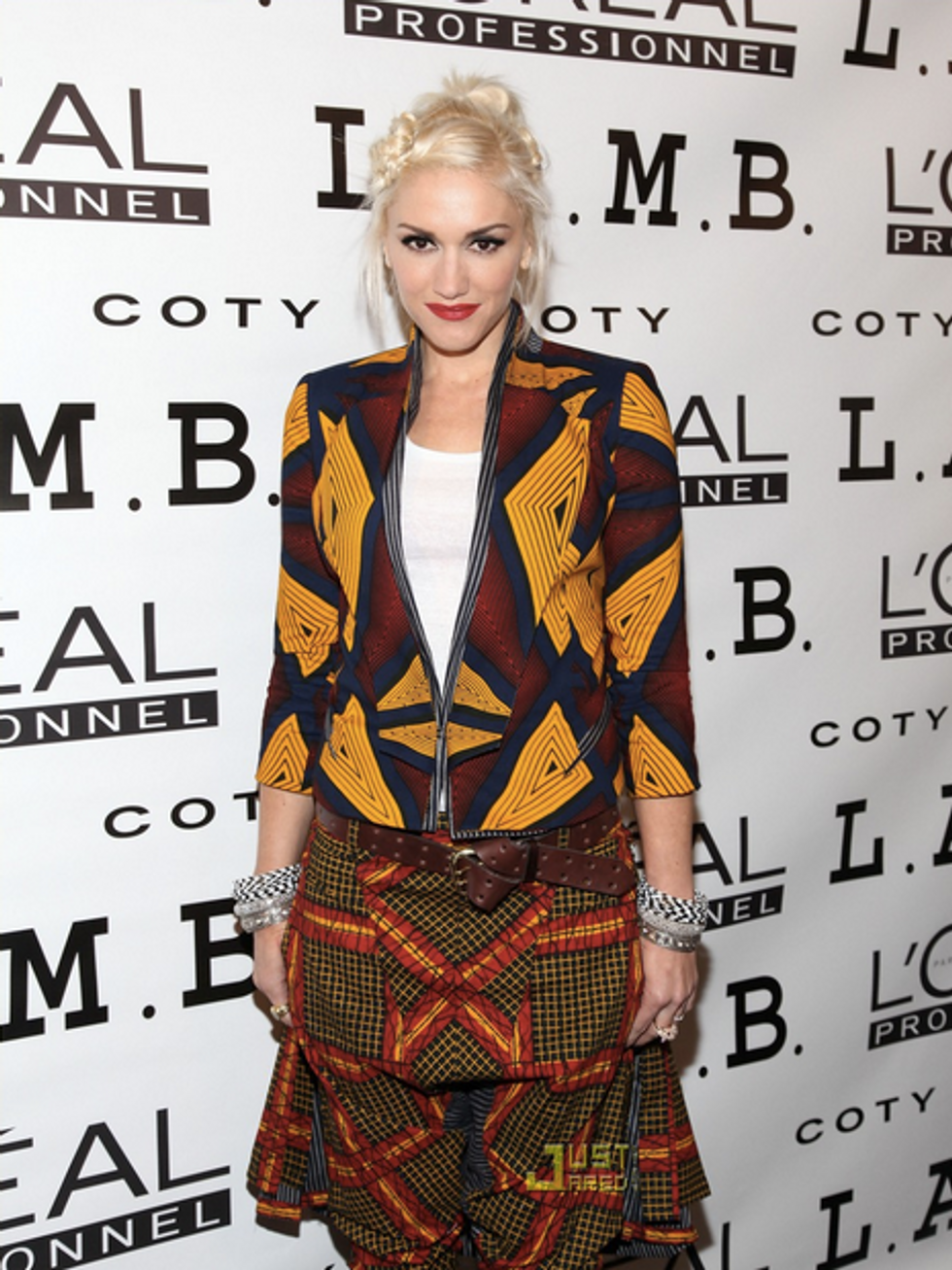 4. L.A.M.B, by Gwen Stefani (2003-present)
Initially started as a passion project (that's when you have a project that you're also passionate about), Stefani's line is still popular today. It was initially inspired by Guatemalan, Japanese, Indian, and Jamaican fashion. According to Wikipedia, it's been worn by celebs from Nicole Kidman to Teri Hatcher. The line makes $90 million a year, thanks to Gwen's ingénue, and Teri Hatcher.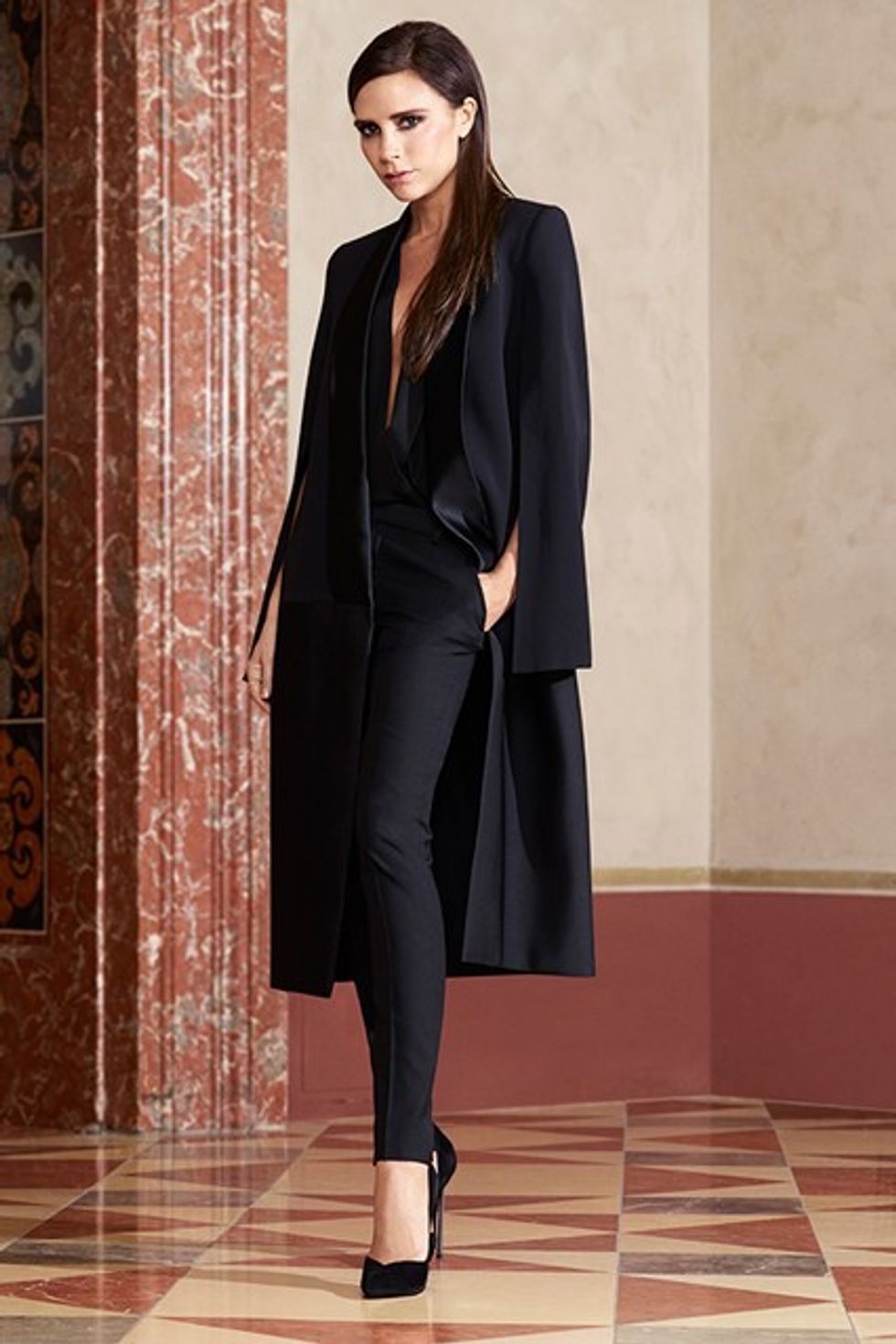 3. Victoria Beckham, by Victoria Beckham (2011-present)
The Spice Girl/sentient clavicle bone is doing the damn thing in the fashion world, with her line exploding over the past few years. Initially just dresses, the brand has expanded to other merchandise since '11 (
like handbags worth 18,000 pounds
). V.B. made $95 million in its first year alone. I <3 you, Vic.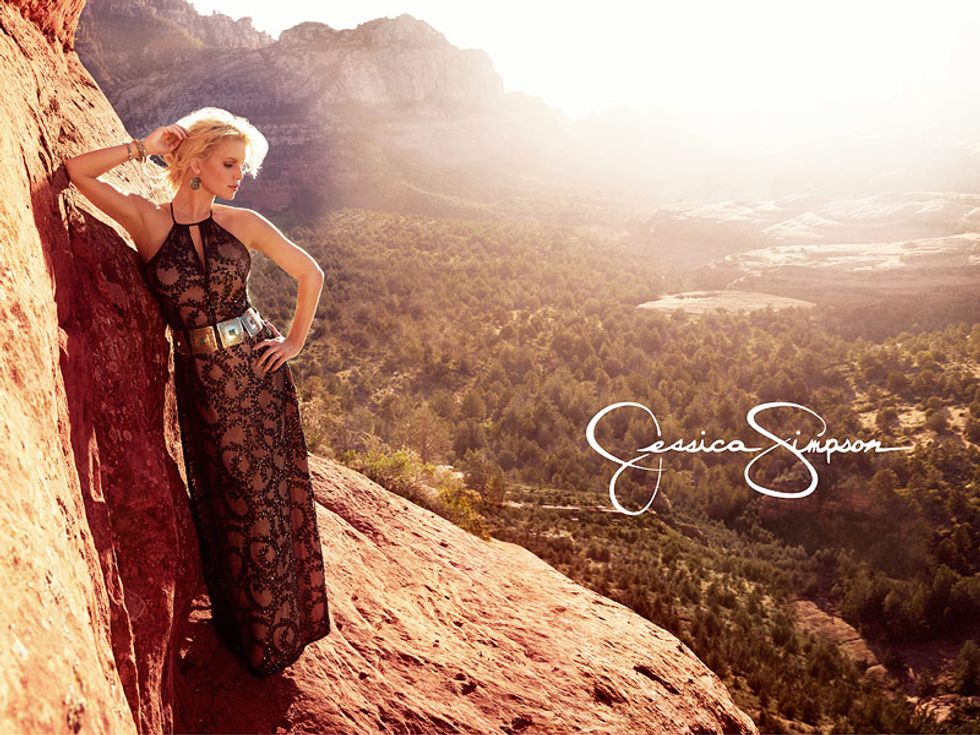 2. The Jessica Simpson Collection, by Jessica Simpson (2006-present)
J-Simps may not be doing much of the music thing anymore, but that is just fucking fine, as evident of her unfathomably successful fashion empire. Simpson's line, including shoes, handbags, dresses,
makes $1 billion a year
. Guess whose pickin' up Papa Joe Simpson's tab for a staycation with his latest male companion at the Marriott Courtyarddddddddddddd?!?!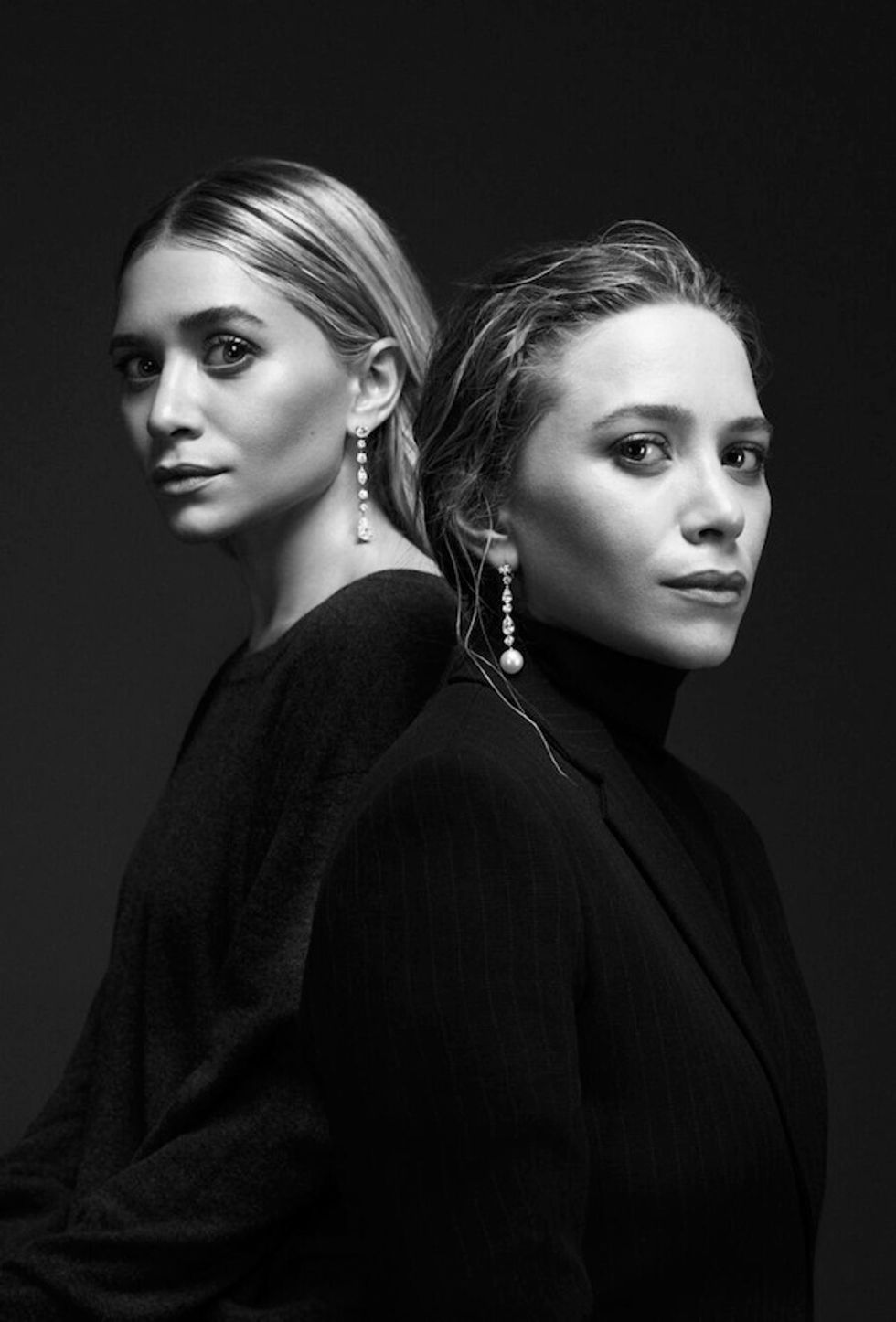 1. Every-fucking-thing, by Mary Kate & Ashley Olsen (from the beginning of time to now)
Since their inception in
Full House/
literally just being born, the Olsen twins have dominated, launching Wal-Mart lines as pre-teens, into their super chic clothing lines today, including The Row, and Elizabeth and James. The two have been praised for their legitimate fashion genius, showered with CDFA awards, and are also lauded for their commitment to the rights of their employees. With one ruffle of a wool shawl, their companies generate billions a year.
Honorable mention: Liza Minnelli's HSN Clothing line.
Inspired by Liza!!!!!!!!!!! The clothing line launched in 2010, including statement jewelry, "velvet halter jumpsuits," and most importantly, sequined boyfriend blazers. Her appearance on HSN,
immortalized by Rich Juzwiak of Gawker
, features Minnelli repeating to the viewer, "Wear the clothes...don't let the clothes wear you." Her line is at various department stores.
You May Also Like