Thank you, oh horrible personages and works of last year. You have reminded us of the awfulness inherent in bad behavior, antics which are to be avoided at all cost from now on. You have set a new low bar for our culture, and we need never worry about going even lower. Yes, you did that badly. So thank you, you wretches and flops.You helped us to appreciate what good we still have in our lives.
And who were the worst people of the year? Well, there were a ton of awful straight men, led, naturally, by Donald Trump. He tops the list for tapping into the dumb fears of the unwashed masses and actually succeeding at it. As Michael Moore recently said, people tend to like Trump because he always has an answer. It's always the wrong answer, but still, people like to have one!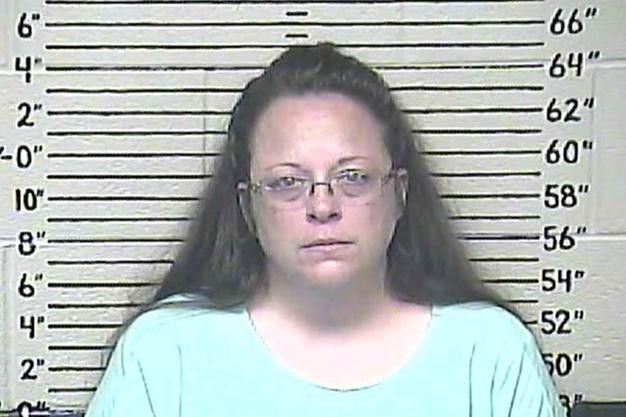 But it wasn't only men whose terribleness made us want to gouge our eyes out. A close runner up to the Tan One is Kim Davis, the bible thumping Kentucky clerk for whom there could be no answer. Kim wouldn't just step down from her job when it came time to honor same-sex licenses. Oh, no. She simply tried to stay put and refuse to issue those licenses, and then, out of jail, she went and exaggerated her brief meeting with the Pope, who didn't seem too thrilled to even admit he knew she existed. Not surprising -- it turned out Kim was a three-time marital disaster herself!
And then there was Rachel Dolezal, the ex-NAACP leader who had long claimed she was black, but simply wasn't any more than I am. And some observers said, "What's wrong with identifying as African American, even if you're not?" and I thought, "Well, that's lying, not to mention appropriating other peoples' identity!" Fortunately, Rachel's definitely a woman, which means one less vote for Donald Trump (we hope).
And then someone who's really black -- Steve Harvey -- announced the wrong winner on Miss Universe. I actually thought this might have been some stunt designed to draw attention to an obsolete pageant, but if so, it didn't work because only two people cared -- the girl they ripped the tiara off of and the one who ended up getting it.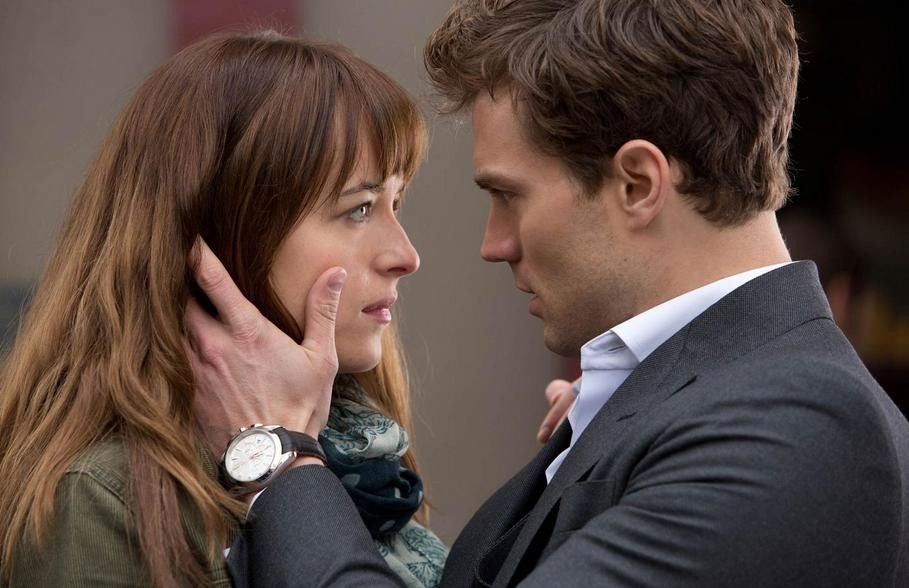 In movieland, 50 Shades of Grey was offensively dull, not to mention a warped view of S&M aficionados as cracked people. (Besides, most CEOs aren't dominants; they want to be spanked and sat on. Trust me.) The Vince Vaughn comedy Unfinished Business was unfortunately finished and shown; Adam Sandler's video-game-based vehicle Pixels was a laborious torture fest with elaborately unfunny set pieces that were way more dangerous than any aliens; and Stonewall was a whitewash of the seminal gay event -- they even included "A Whiter Shade of Pale" on the soundtrack!
Also, The Night Before -- a lowbrow Christmas comedy with Joseph Gordon-Levitt, Seth Rogen, and Anthony Mackie as witless friends in search of a good time -- was so mirthless it made me pray for the holidays to be over so we could start afresh with a new year of not-quite-so-rotten stuff hitting the fan. So, thank you, Hollywood, Mr. Trump, and the other 2015 horrors. You have already made 2016 seem not so bad.
Oh, wait! The worst thing of the year by far was the selfie stick. Need I explain? Even if so, I can't because I'm too busy photographing myself right now.