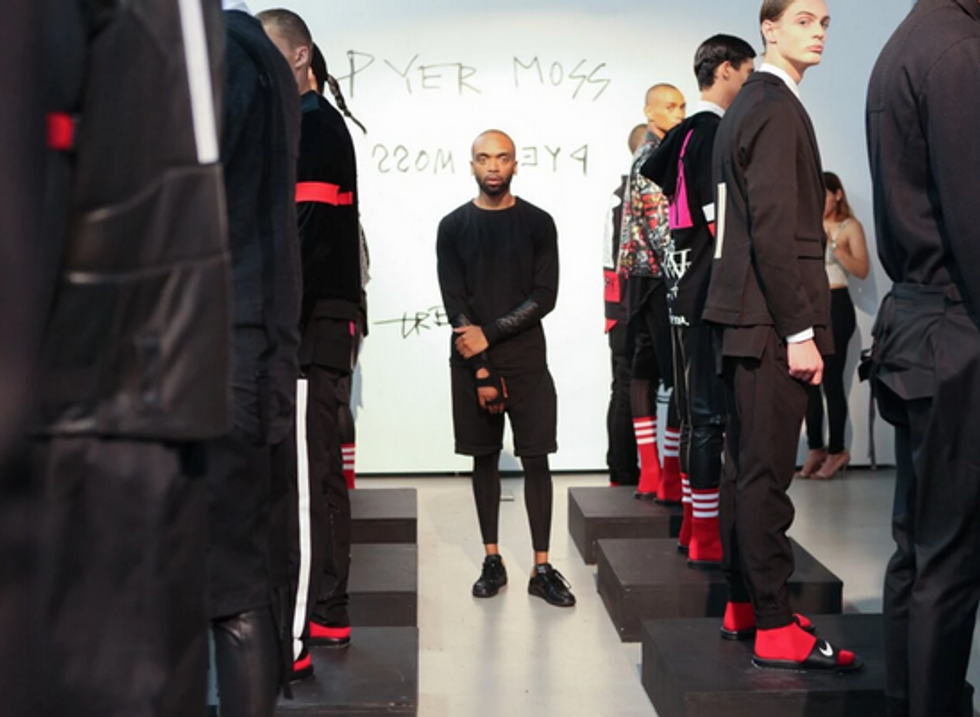 photo via Pyer Moss
Menswear label Pyer Moss
is making its womenswear debut this September for New York Fashion Week -- and apparently it's going to be an extensive exploration of racial politics that goes far beyond jackets and dresses. According to 
The Washington Post, 
he'll be screening a video on the police and racism during his show, which features the likes of Kehinde Wiley and Oscar Grant's mother.
In the wake of the Mike Brown shooting, Pyer Moss designer Kerby Jean-Raymond designed the viral "They Have Names" shirt that lists the names of black men subjected to police brutality -- and although he initially disliked the idea of his work being pigeon-holed as the work of a "political, black designer," he's since admitted that this is a way of "at least control[ling] the conversation. I can say, well, I'm an educated black designer."
And we're glad he's bringing this salient social conversation to the forefront and forcing the fashion world to engage. After all, fashion is all about making a statement -- literally and figuratively.