Feminist fighters/punk saviors Pussy Riot have released a new video for their song 'Chaika'--a protest anthem for the woeful corruption and downright horror occurring in Putin's Russian regime.
Produced by TV On the Radio's David Sitek, the trio spit their revolutionary words over the uncharacteristically hip-hop track, honing in on the shady dealings of Russia's prosecutor general, Yuri Chaika, who reportedly has ties to the Russian mafia.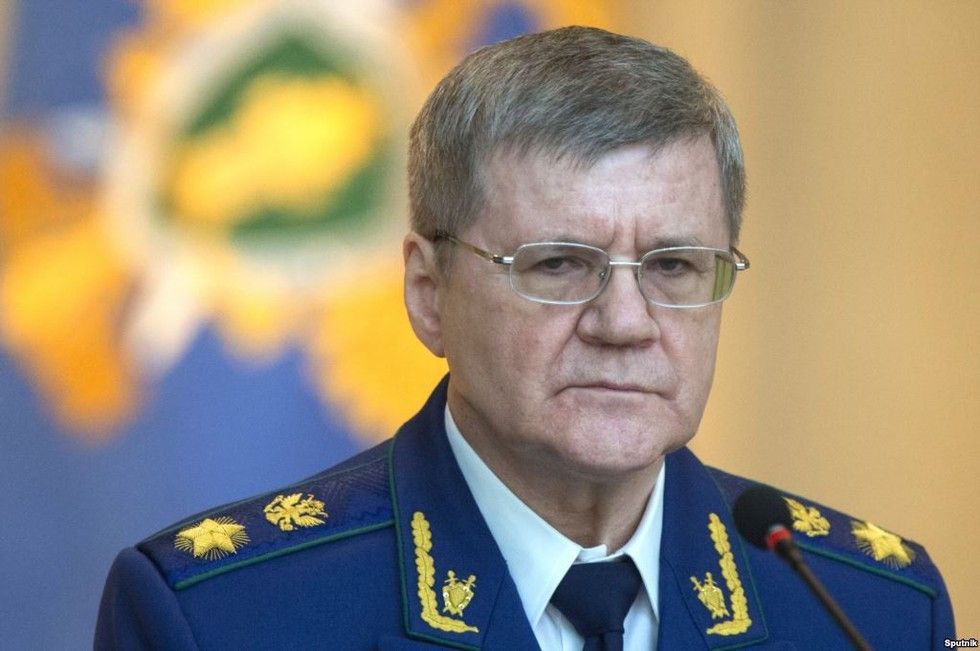 (Chaika, pictured above)

In the video, the band and their cronies don fascist attire...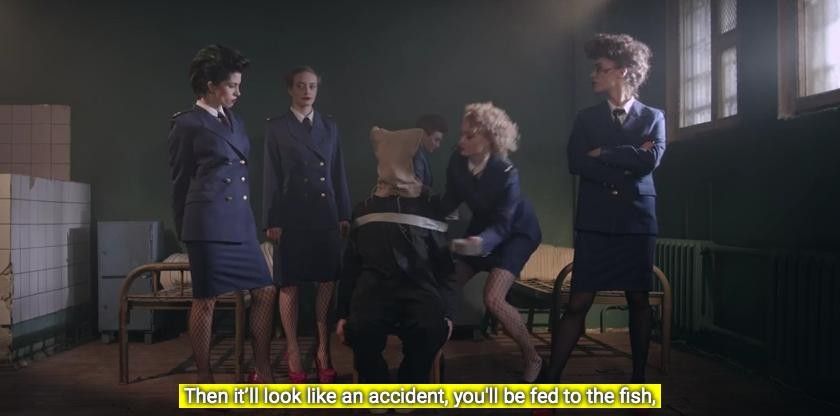 ...pig out on the fat of the land...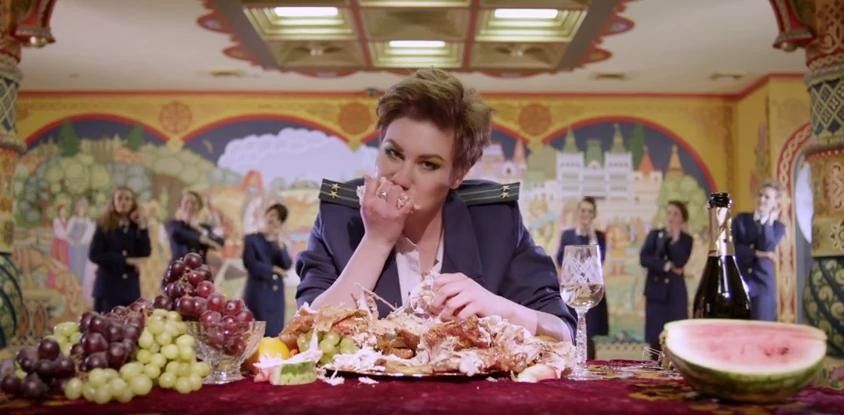 ....and torture prisoners/enemies of the state.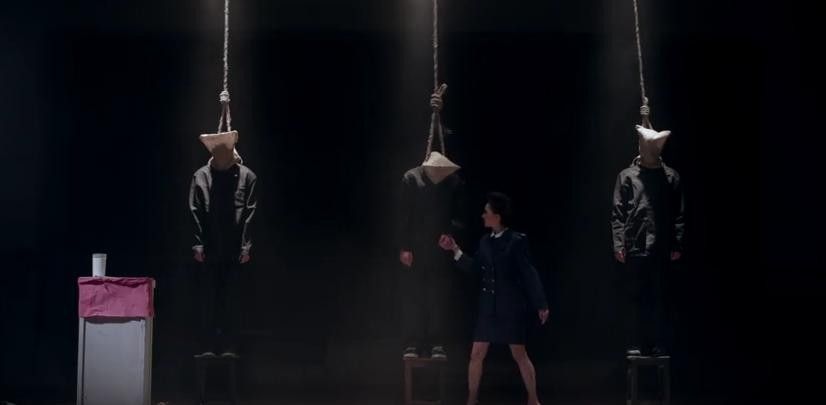 They satirically speak from the perspective of Chaika, in transparent propaganda--informing us of the various atrocities the good general has committed on political and business opponents.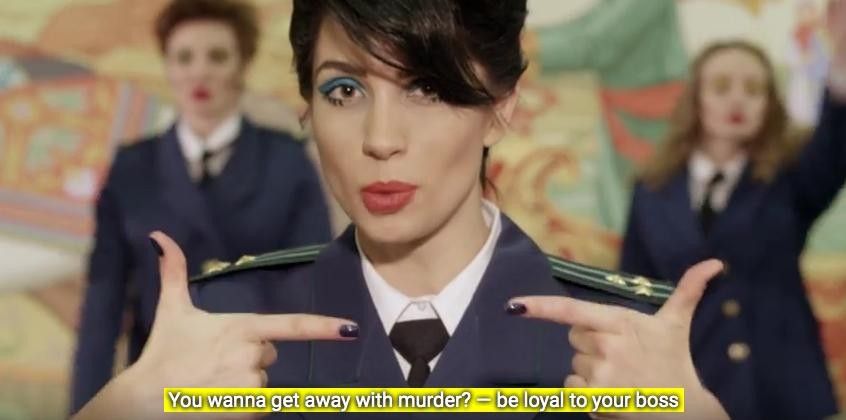 "Be loyal to those in power, 'cause power is a Gift from God, son," 'Chaika' teaches us.

In between torturing and killing their enemies, the all-female tyrants manage to slip in some intentionally stilted choreography, because why the fuck not.
Once again, Pussy Riot goes there without any fear in the world.
Watch 'Chaika' below.