Fog from a congested Chinatown venue flooded onto the sidewalk as eager attendees shuffled into Public School's new retail outpost on Howard Street. Inside the dimly lit space, loose construction pebbles crunched under party goers' feet as they meandered around mannequins dressed in pieces from Dao-Yi Chow and Maxwell Osborne's new iteration of Public School, PSNY SCRIPT.
Related | East Meets West In Bode's Spring Collection
The duo's new line, a stance against "irresponsible creation and manufacturing" is made with dead stock and recycled fabrics, trims, and yarns. For Chow and Osborne, the collection is a platform for addressing fashion's future by combating its adverse impact on the environment.
Using their archives as a guide for the collection's silhouettes the pair revisited their most popular styles including collaborations. Among the reissues are cropped jackets made with Levi's denim, Alpha Industries fabrics as parkas, and fluid trousers and shirts made of Eileen Fisher silk. Through this assortment, the designers build a case for looking back to better understand what is needed for the future.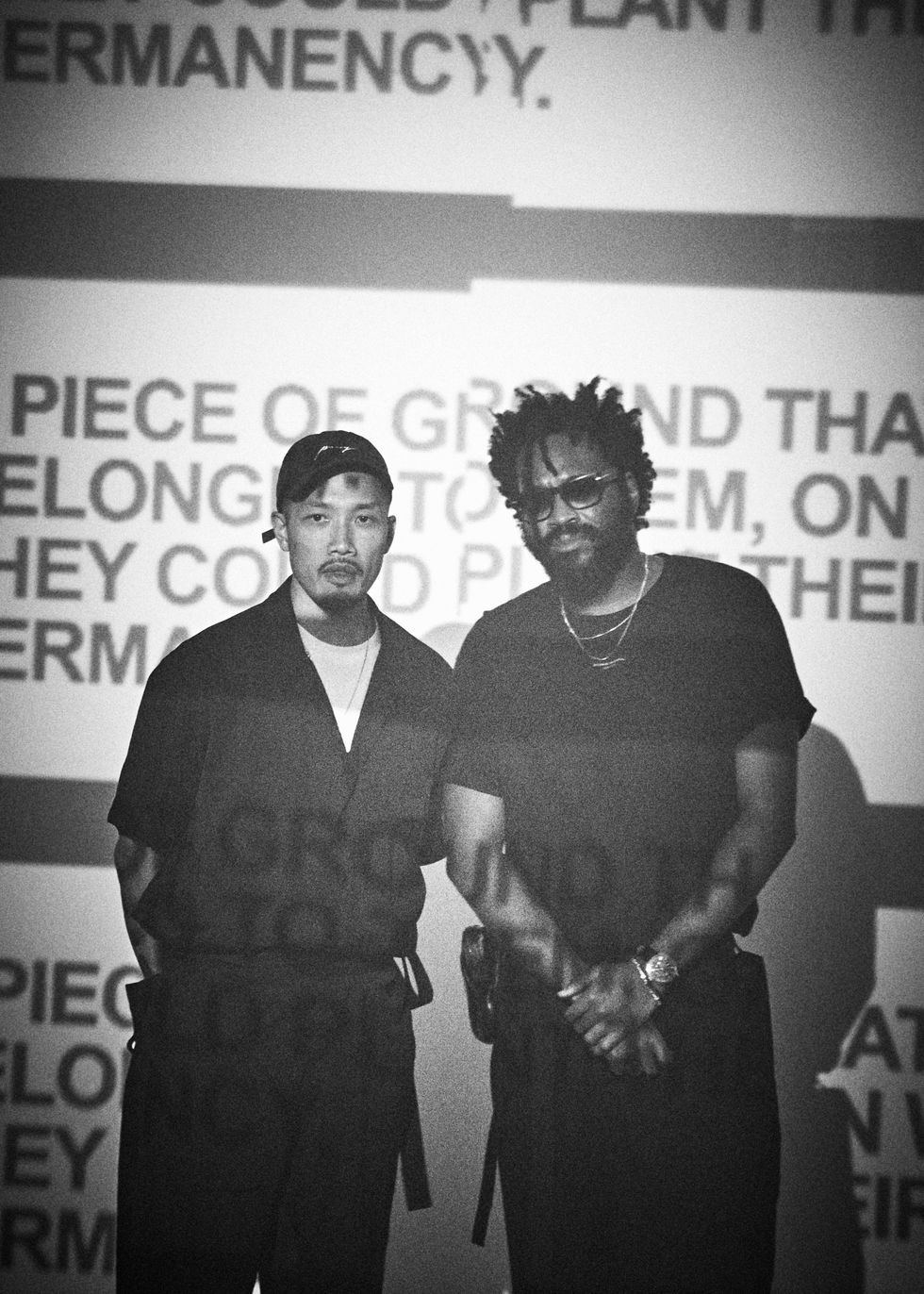 Dao-Yi Chow (left) and Maxwell Osborne (right) at their spring 2019 presentation.
A quote from late author Edith Eudora Kohl's 1938 book Land of the Burnt Thigh was projected against the wall: "A piece of ground that belonged to them on which they can plant their feet, permanency." Upon reading these word, their presentation's unusual exhibition-style format made sense. For a concept focused on longevity and sustainability, the transience of a runway show just wouldn't be right.
Sign Up for the Morning PAPER