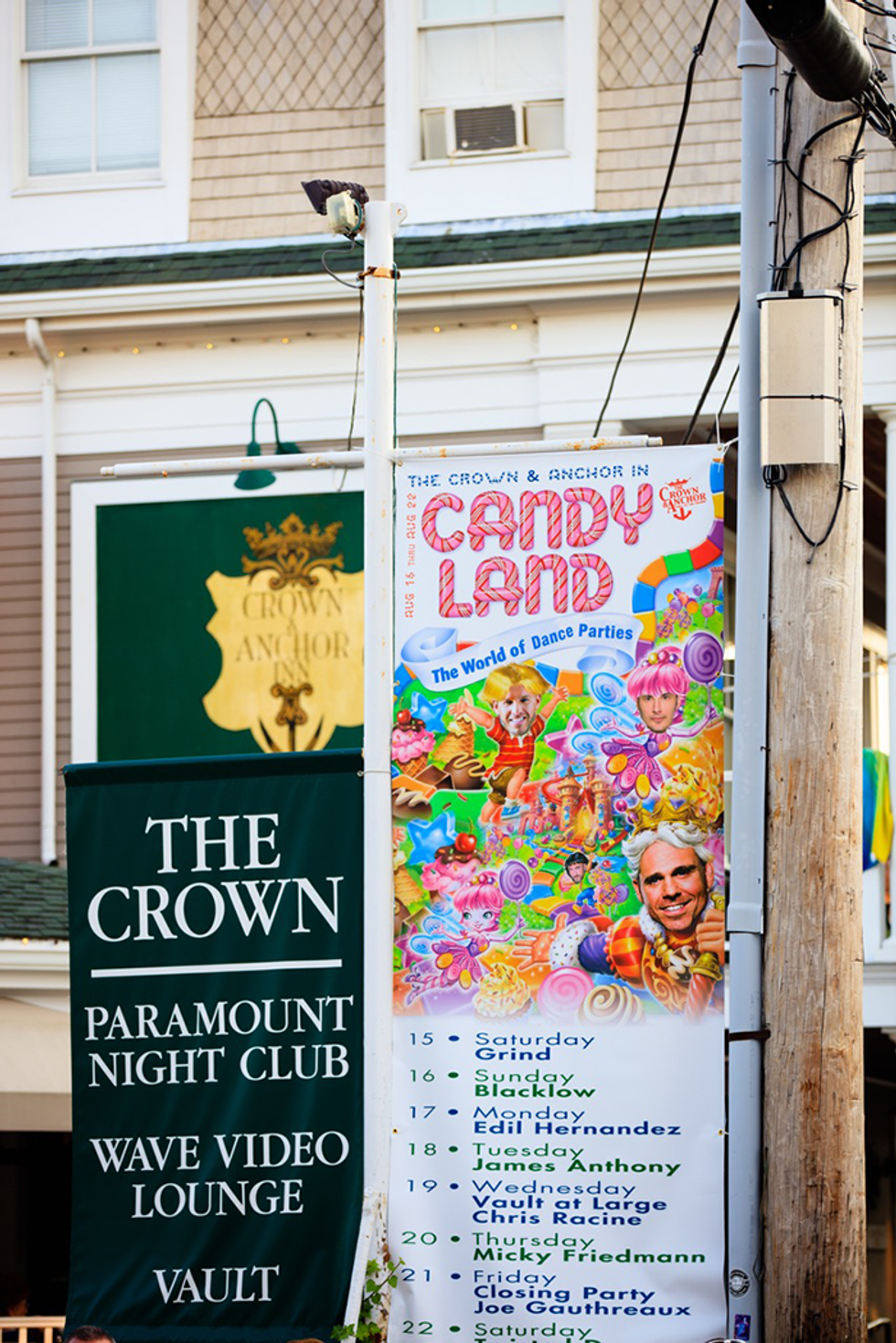 Crown and Anchor on 247 Commercial St.

There's no denying that PTown comes alive during the summer but experiencing the town during the rest of the year brings into focus a fuller, more multi-faceted view of what the area has to offer. Visiting off-peak comes with some obvious perks as well, including no waiting for dinner reservations, cheaper lodging, and a Commercial Street free of pedicabs and tipsy tourists. Here are a few more reasons to check out the town off-season, below.

Art all year -- The Provincetown Art Association and Museum is a world-class institution with a locally-focused mission. Honoring and sustaining the artistic roots of the area, the museum hosts exhibitions, educational events, and public programming year-round. Coming up in September, the exhibition After Images, focuses on more recent, painterly-inspired images by Amy Arbus, the world-class photographer who is the daughter of the legendary Diane Arbus.  
Halloween -- For a town that is in costume most of the year, it's not surprising that Provincetown is home to some of the most epic Halloween parties. With Halloween falling on a Saturday in 2015, expect non-stop bashes from Friday through Sunday. The Crown and Anchor alone will be hosting over 7 events throughout the weekend, ranging from costumed brunch to a weekend rager. If you're looking for a more historical spook, book a Provincetown Ghost Tour where you'll spend 90 minutes being guided around cemeteries and other creepy attractions, hearing haunted tales of Provincetown's wicked past.
Playwrights Festival -- Tennessee Williams and Eugene O'Neil both once called Provincetown home, and the city has honored its playwright history ever since. Each November the Provincetown Theater presents a series of plays from New England playwrights and a highlight from the past fest was the first full-length stage reading of acclaimed horror author H.P. Lovecraft's The Shadow over Innsmouth. If you're looking for even more, the theater hosts a Tennessee Williams-specific festival in late September. 
Holiday Season -- The New England winter feeling of blankets of snow, biting winds, and weather-beaten wood still envelopes the beach town during the holidays. Decorations cover the area and are tailor-made to their surroundings, such as a town Christmas tree made out of lobster traps, and over 3,000 Christmas lights adorning the Pilgrim monument. While the town may seem unrecognizable, familiar shops and restaurants provide opportunities for classic holiday shopping and celebratory dinners. 
May Restaurant Openings -- Before the start of the busy season many restaurants will re-open with parties, tasting menus and other events that may allow you to slip in for some free booze and food, and connect with the locals. You'll also be the first to check out the new restaurants, as one or two always tends to appear each season. Central House at the Crown and Anchor throws an annual Townie party in early May, and The Redd Inn's annual opening party is a consistent highlight. 
Red Inn, 15 Commercial St, Provincetown, MA 02657 (508) 487-7334
You May Also Like