The Proenza Schouler look is easily one of the most recognizable — a feat all the more impressive considering their lack of bold logos and in-your-face branding. It's all about the signatures: knits that cling to the body, midi-length skirts, boxy jackets and off-kilter proportions.
Art gallery chic is a common phrase that's been thrown around to describe the Proenza aesthetic, which makes Fall 2020's slightly more sensual and provocative mood all the more alluring.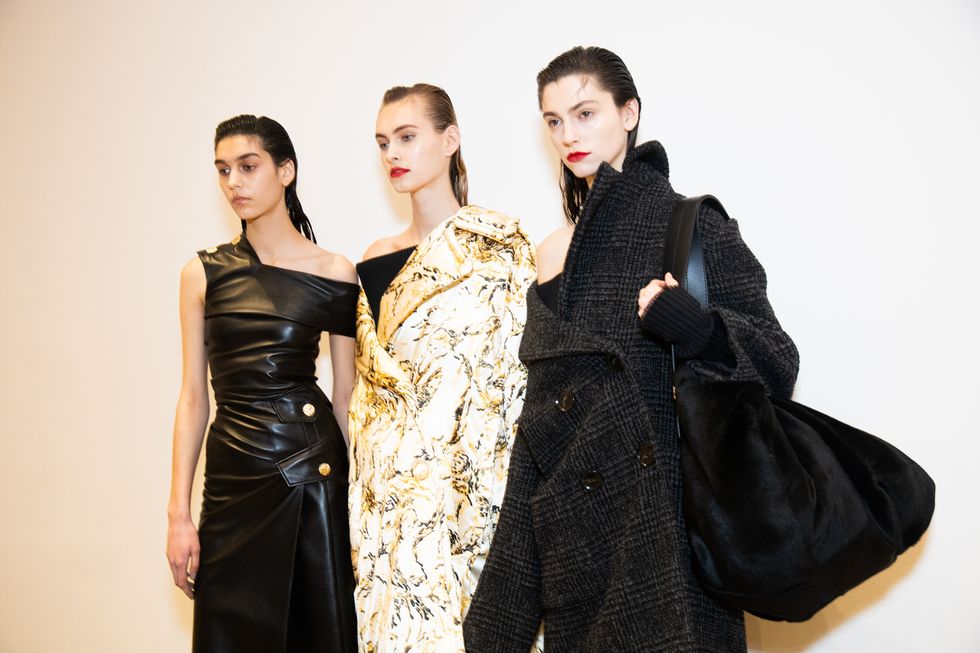 With their hair slicked back in a wet, just-stepped-out-of-the-shower look, the models walked the runway in various iterations of undone glamour. Roomy coats were draped just-so to reveal a cold shoulder or exposed clavicle, while other familiar themes like asymmetrical cutouts and slashes featured prominently on dresses and tunics.
Another standout silhouette was the double-breasted wide-shouldered coat paired with knee-high boots, with one of the lapels folded inward and held in place by metal necklace (as seen on Gigi Hadid's orange number). Leather dresses, meanwhile, had a soft sense of flow and movement thanks to the subtle A-line effect in several key looks.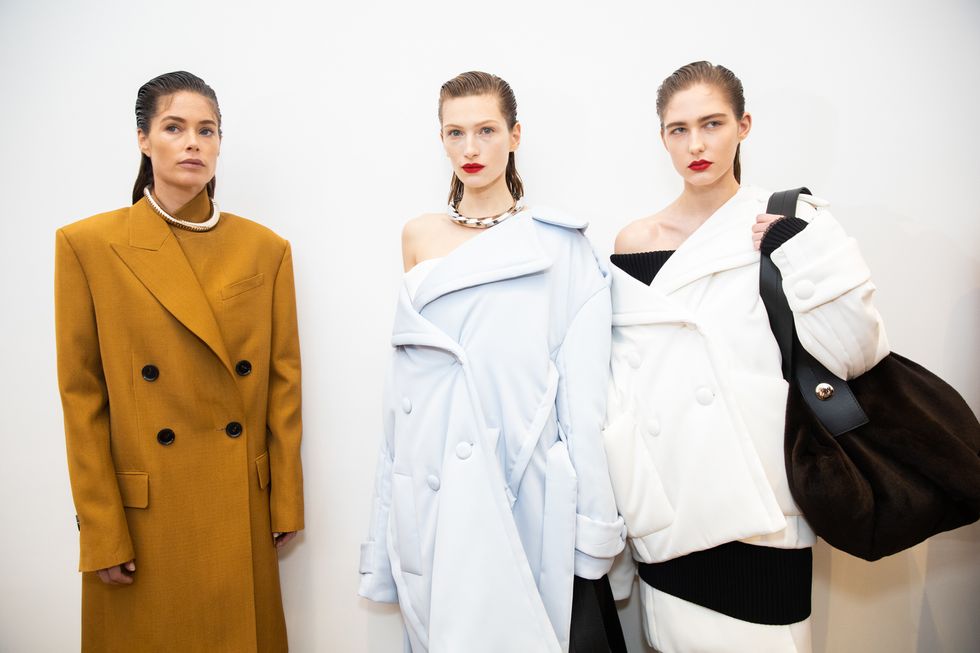 But perhaps the details that had the biggest impact were the use of large buttons on the sides of dresses and skirts that signaled a suggestive way of revealing as much — or as little — you want to. It's perhaps as close to unabashed sexiness as we're going to get from Proenza, which prefers to leave you with just your imagination.
See, below, for more photos from Proenza Schouler's Fall 2020 show.
Sign Up For The Morning PAPER