Prince William, the people's toothy, lanky, gentle giant of a prince, has made history as the first member of the British royal family to appear on the cover of a gay magazine, UK's Attitude.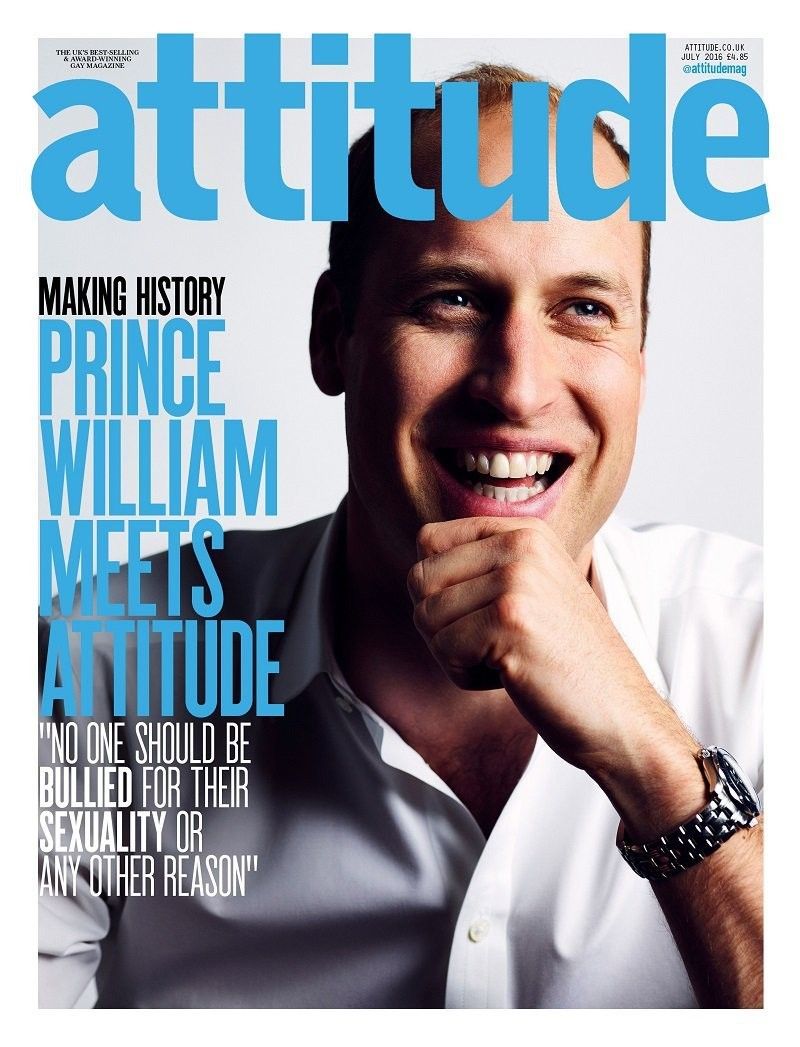 Wills, who along with wife, Duchess of Cambridge (aka KATE!!!!!), is a staunch advocate for mental health awareness, discusses his support and solidarity with the LGBT community.
Shot by Leigh Keily, the future King of England calls for an end to bullying LGBT youth, and his admiration for the courage and endurance of queer people.
No one should be bullied for their sexuality or any other reason and no one should have to put up with the kind of hate that these young people have endured in their lives,.
The young gay, lesbian and transgender individuals I met through Attitude are truly brave to speak out and to give hope to people who are going through terrible bullying right now. Their sense of strength and optimism should give us all encouragement to stand up to bullying wherever we see it.
Amazing.
The royals have stepped up their progressive game in recent years, bringing their ancient family into the 21st century; just this week, William's grandmother, Queen Elizabeth, condemned the massacre at the Pulse gay nightclub in Orlando, and has spoken in support of gay marriage in the past, contrary to recent, popular belief.