Rolling Stone has released a previously scrapped cover story interview where Prince from 2014; the late musician (on characteristically short notice) invited writer Brian Hiatt to his Paisley Park label compound.
The interview shows the artist in his most natural habitat (of course, wildly strange and other-dimensional to us mortal's standards): the recording studio; Hiatt watches as Prince writes music and jams out with the two guitarists of his 3rdEyeGirl backing band, Donna Gratis, and Hanna Welton, who regard him with the reverence of a holy man.
It's specially tragic reading this conversation, considering this man, so alive in this same recording space, would pass away there only 2 years after it was conducted.

Mr. Nelson opens up about his career, his personal life, and constantly changing sonic explorations.
On his monastic resistance to sex:
He doesn't sleep enough, either, and he avoids sex: One of the most deliriously sensual performers who ever lived – the one who sang "Jack U Off" and "Gett Off" and "Do Me, Baby" – insists he's celibate. His reasons are both religious and "energy"-related ("The hunger turns into something else," he says), though he maintains close relationships with several young female singer-songwriters. He is, at this stage in his life, a kind of cheerful musical monk. "I am music," he says.

Prince knew his music turned you on: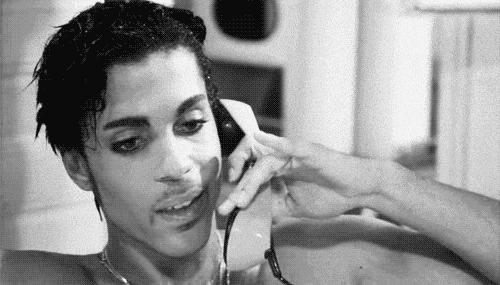 We take a break and head to Paisley Park's empty nightclub, where 3rdEyeGirl are waiting onstage. "I can take you out there and hit this guitar for you," Prince promised earlier, "and what you'll hear is sex. You will hear something where you'd run out of adjectives, like you do when you meet the finest woman.
He also touched on wanting to set Chris Brown right.
He mentions a desire to mentor Chris Brown, says he invited him to Paisley Park. I note that some people think what Brown did to Rihanna was unforgivable. He's shocked. "Unforgivable?" he says. "Goodness. That's when we go check the master, Christ. ... Have you ever instantly forgiven somebody?" I shake my head. "It's the best feeling in the world, and it totally dismantles that person's whole stance."
An unexpected turn of events, indeed.
Guess it just shows Prince always saw the purple-tinged hope, even in the people it shines the dimmest through.