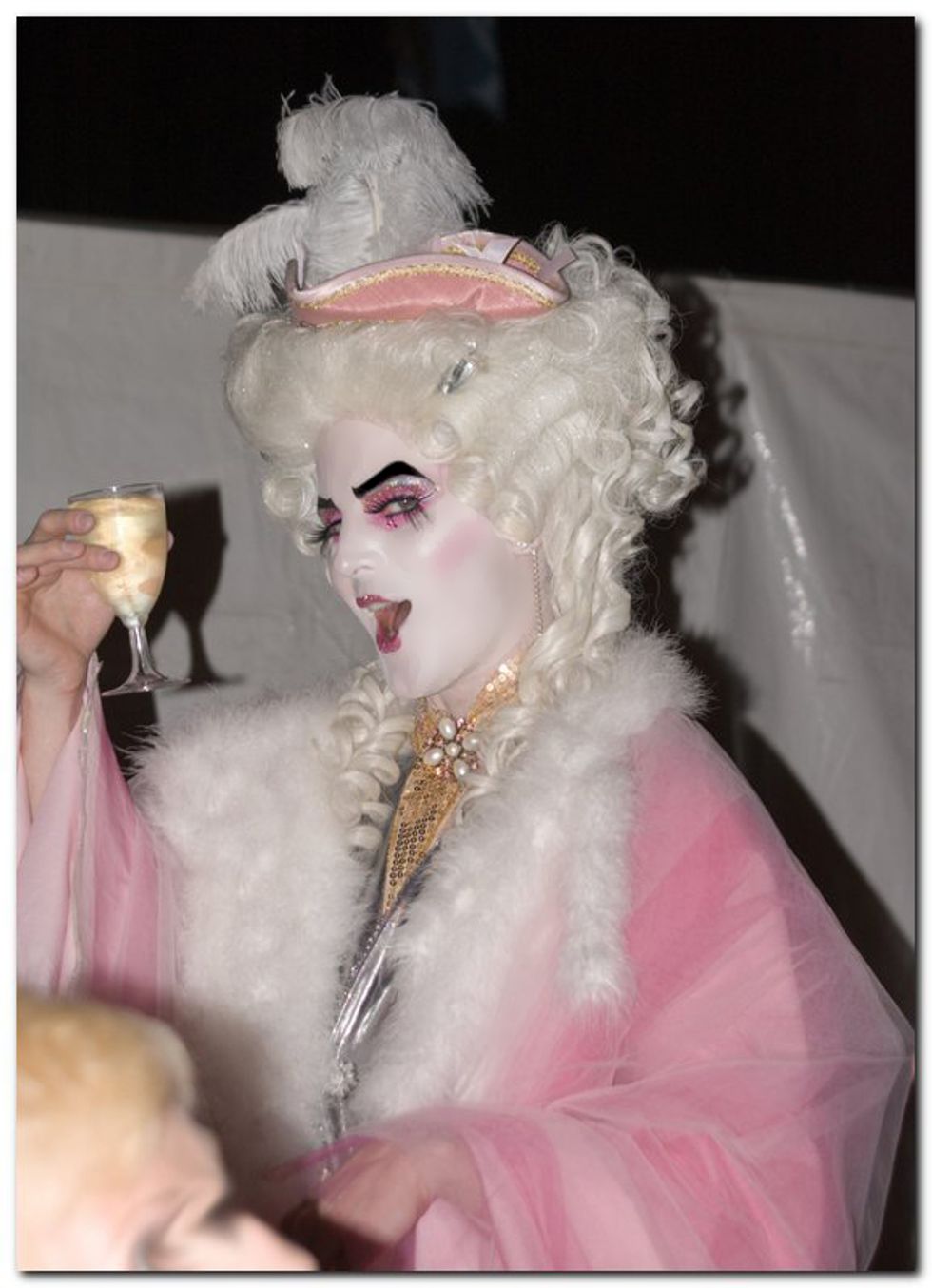 Our favorite L.A. dandy Prince Poppycock performs at the El Rey this Saturday at the Kinky Pirate Ball, a.k.a. "Perverts of the Caribbean".
His Royal Poppycockness is very busy these days, working on a new album, becoming one of Frontiers magazine's "Hot 25," taking his powdered wig act out on the road and still wowing them as Jesus in the operetta The Beastly Bombing (which he tells us is "off to NYC one more time for the New York Musical Theater Festival (NYMF) in October.")
If you feel like laboring hard on a good look for Labor Day, then pull out your vinyl corset and red velveteen Puss 'N Boots platforms and rape and pillage your way over to Wilshire Boulevard for some kinky hot pirate action! According to Mr. P. Cock, "The El Rey show will be heavily bent on fetish. I will be Compere for the evening as well as performing beforehand at the fancy VIP party. I shall be performing a couple of songs as well during the main show. There will be a pirate fashion show (eep!) and then a pirate fetish show (double eep!). So hopefully I will be drunk on champers and having a deck -wabbing good time by the end of the night."
Ahoy and Arrrrrrrrrrrrr.......