Prince Harry may finally be settling down with his radiant bride Meghan Markle after a year of intense press attention leading up the marquee royal wedding, hopefully they are now getting cozy in a picturesque cottage in the British countryside. However, a life lived in the spotlight has a way with catching up with you.
Related | Prince George is a Style Icon
The Daily Mail recently dug up photos of the young prince in his college dorm room flanked by empty tea cups, a can of Axe deodorant (or Lynx as its known is the U.K. for copyright reasons), multiple bikini-clad pin-ups, and a framed photo of his late mother tenderly tucked away in a corner of his desk. You can almost smell the elite prep school frat party residue wafting through the dormitory halls.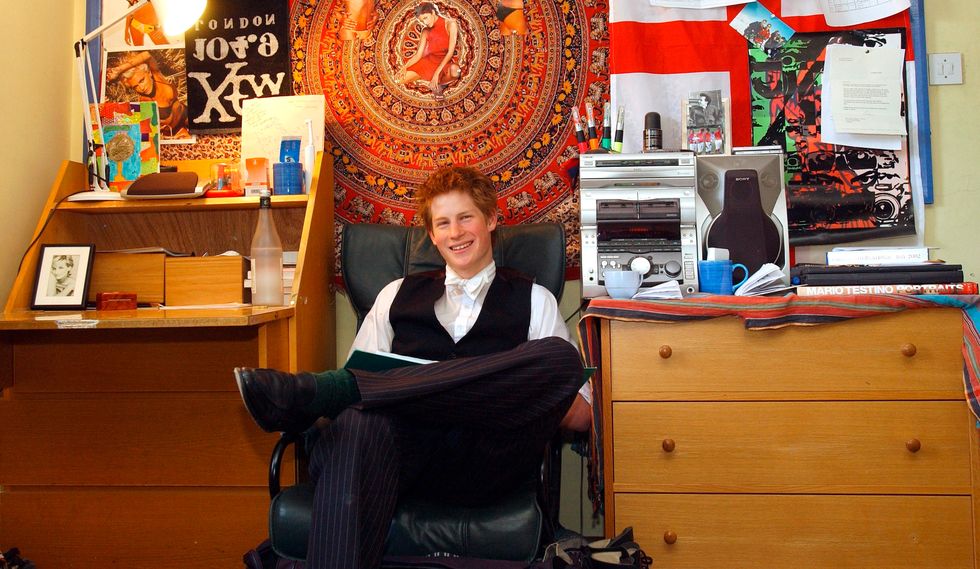 Photo via Getty Images
Oh, but who is that pinned in the center of that hanging tapestry? Why none other than Halle Berry. It may have taken 15 years but Prince Harry's celebrity crush has finally noticed.
Shouting out Prince Harry, Halle Berry posted the pictures she found in W Magazine to her Twitter, tagging Missy Elliot as well. Because if the lyric "Don't I look like a Halle Berry poster?" from "Work It" doesn't immediately come to mind then what else does?
In a real-recognizes-real moment, Berry's concise "OK #PrinceHarry, I see you" speaks volumes about the hilarious situation. The Prince has yet to comment but one can only imagine how gratifying (or mortifying) it is to have your celebrity crush finally acknowledge your existence.
Royals, they're just like us.
Photo via Getty Images