A gust of wind blew Prince Rogers Nelson from his interstellar hitchhiking to the Oracle Arena in Oakland, California, where he shrugged, and was like, "Why not."
The musician and a friend sat court-side while the Golden State Warriors took on the Oklahoma City Thunder.
He rolled in like this, bedazzled scepter in hand: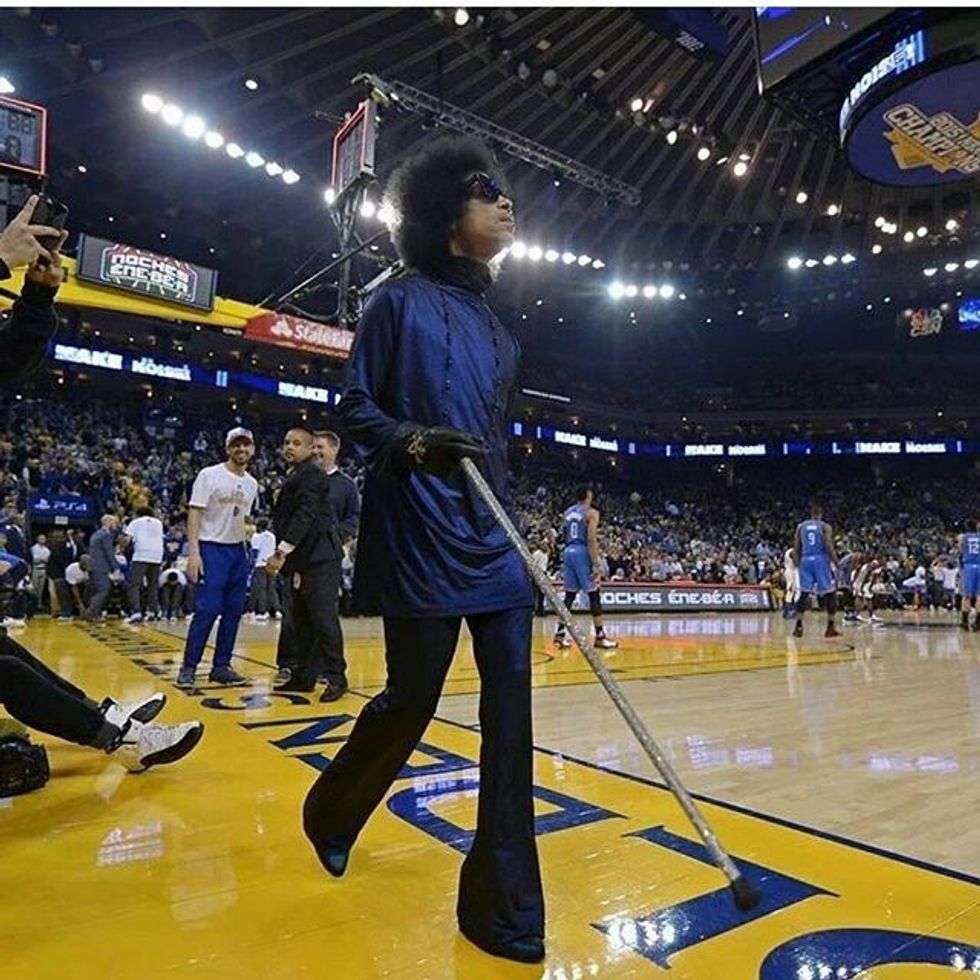 When the head usher has to make room for the visiting pastor on the front pew pic.twitter.com/rQkvf7QKJX
— Jemele Hill (@jemelehill) March 4, 2016
When the stadium announcer declared his heavenly presence, this is how Prince reacted:
Prince.... pic.twitter.com/fejgj5V4yR
— ⓂarcusD (@_MarcusD_) March 4, 2016
"Yes, it's true. I'm here."
May we all literally hold court like Prince in every social or professional situation henceforth.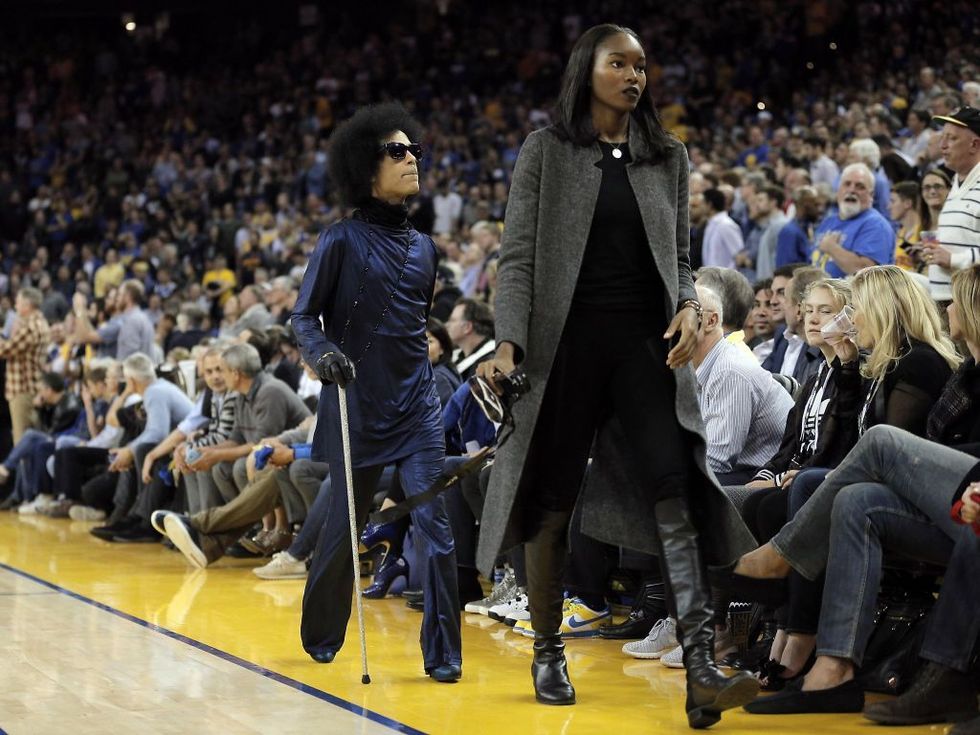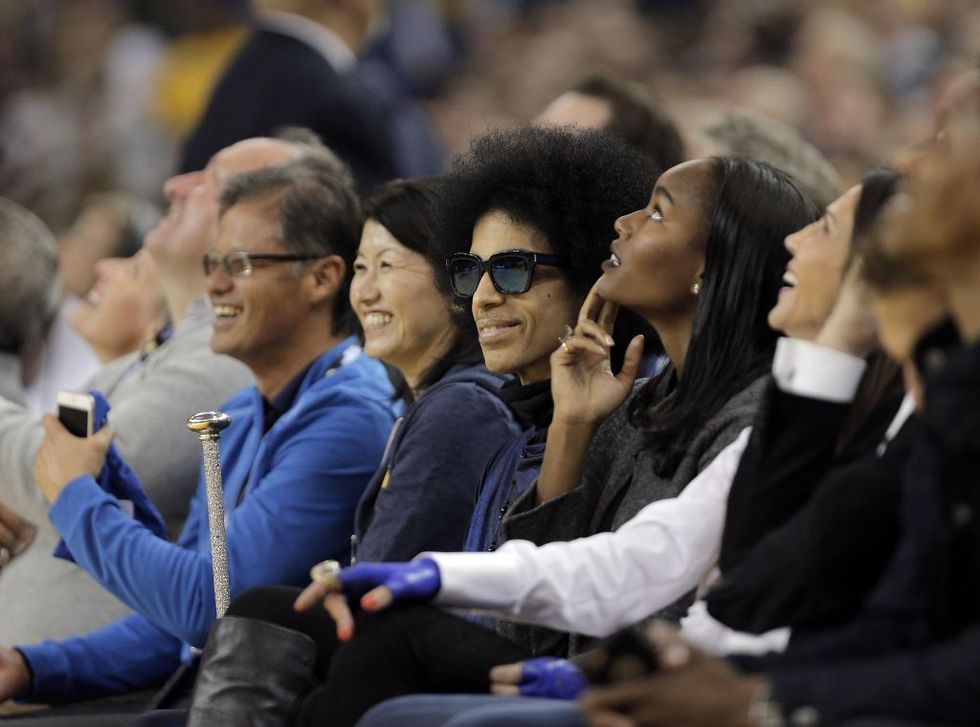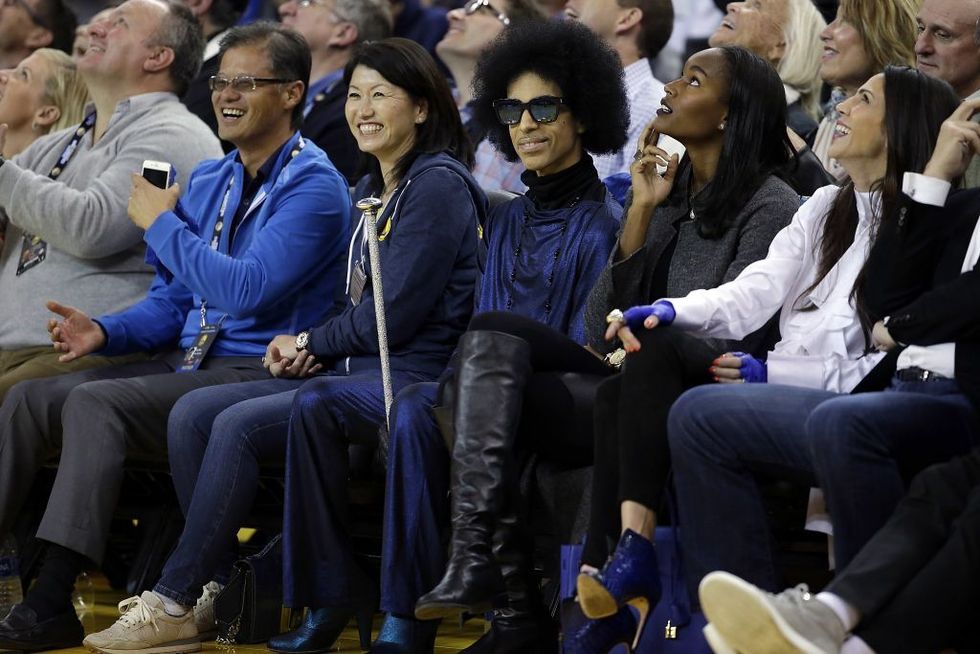 God bless.