In case you forgot, Prince was one of the headliners at Coachella in 2008, and while the icon performed a medley of his greatest hits, he offered up this cover of Radiohead's own modern classic 'Creep.'
Shrouded in blue, Prince not only covered it, he made it his own, melancholic, inter-dimensional anthem--his guitar solo, beginning at 4:55, will invert your brain (and make you tear up).

What a perfect song to pair with our freshly departed sonic royal.
The weirdo sex prophet who was both the literal personification of bodily longing, but also in the corner, curled up in a fetal position; untouchable.
We miss you already, you wonderful, beautiful creep.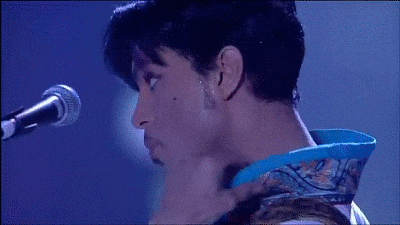 Watch below.