Last week, during the kick off of the Cannes Film Festival--truly the greatest powder keg for tone deaf famous multi-millionaires--Allen's sordid past bubbled up to the surface of the French Riviera's teal waters.
Woody's estranged son, Ronan Farrow (with ex Mia Farrow) penned a stunning, downright triumphant essay in the Hollywood Reporter condemning the entertainment industry and the media for complicity with his father--despite Mia and Woody's daughter, Dylan, alleging that Woody had molested her as a child.
It was the first time Ronan had articulated his own first hand experience witnessing the very behavior Allen and so many of his defenders have denied.
With his cinematic romp--Café Society--premiering at Cannes, Allen was, once again, under the microscope; not only Woody, but his movie's stars, including Kristen Stewart and Blake Lively.
Their comments on the matter, however, went right in line with what Ronan had criticized in his essay.
Now Blake Lively claims Woody Allen is "empowering to women": https://t.co/GbQvO8dI8x pic.twitter.com/t8DtoYH1qH
— The Cut (@TheCut) May 12, 2016
The red carpet darling complained over a rape joke made by the master of ceremonies, Laurent Lafitte, on Woody's behalf during the opening night of the festival.
Lafitte had joked, "It's very nice that you've been shooting so many movies in Europe, even if you are not being convicted for rape in the U.S."
Oop!

Lively, speaking to Variety, coughed up a mostly indecipherable series of sentences that, on first glance, appears to be some sort of CAPTCHA/Russian bot translation.
Upon second or third reading, you (unfortunately) get some the gist of what she's saying. (I say "gist" very, very loosely)
I think any jokes about rape, homophobia or Hitler is not a joke. I think that was a hard thing to swallow in 30 seconds. Film festivals are such a beautiful, respectful festivals of film and artists and to have that, it felt like it wouldn't have happened if it was in the 1940s. I can't imagine Fred Astaire and Bing Crosby going out and doing that. It was more disappointing for the artists in the room that someone was going up there making jokes about something that wasn't funny.


???????
Also, things were better in the 40s?????
Lest we forget, Blake Lively was alive and well in the 1940s. She would know best!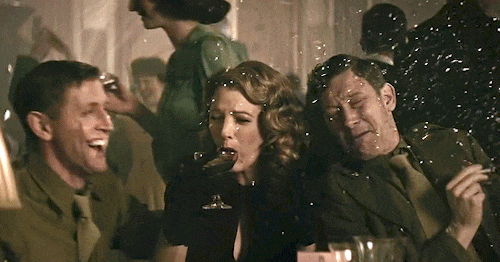 Later, when prompted with the fact that Woody often writes plot lines about older men getting romantically involved with young (sometimes underage) women, in the wake of Ronan's essay, and Dylan's allegations, Lively said this to the Los Angeles Times:
It's very dangerous to factor in things you don't know anything about. I could [only] know my experience. And my experience with Woody is he's empowering to women.
Dangerous.
On that same topic, here's what Allen himself had to say about the "controversial" rape joke:
It would take a lot to offend me. What bothered me most last night was the length of the show before the movie. I'm sitting there. I know I have a movie that's an hour and a half, I would like the introduction ceremony to be 20 minutes, half hour at the most. I don't want you to spend an hour on the show. By the time my movie comes around at the end, you're antsy in your seat. To me, that is the mistake of the show. It goes on for too long. Cut that down.

Ahem.

#KristenStewart was a hit on the #Cannes red carpet! Unfortunately, her movie was NOT! https://t.co/szilqW9VtY pic.twitter.com/SHP1NWOrE4
— Perez Hilton (@PerezHilton) May 17, 2016
A tabloid magnet herself, Stewart frustratingly brought her own personal history into the mix when Variety asked her about the situation.
I was like, 'What do you think? We don't know any of these people involved. I can personalize situations, which would be very wrong.' At the end of the day, Jesse (Eisenberg] and I talked about this. If we were persecuted for the amount of shit that's been said about us that's not true, our lives would be over. The experience of making the movie was so outside of that, it was fruitful for the two of us to go on with it.
That's a great motto to have: I mean, if Jesse Eisenberg says it's fruitful!
We should, of course, point out that Jesse Eisenberg--Allen's perceived modern avatar--wasn't asked about any of this. Curious! Maybe the only time in recent history where a man's perspective was needed.
Speaking of mans!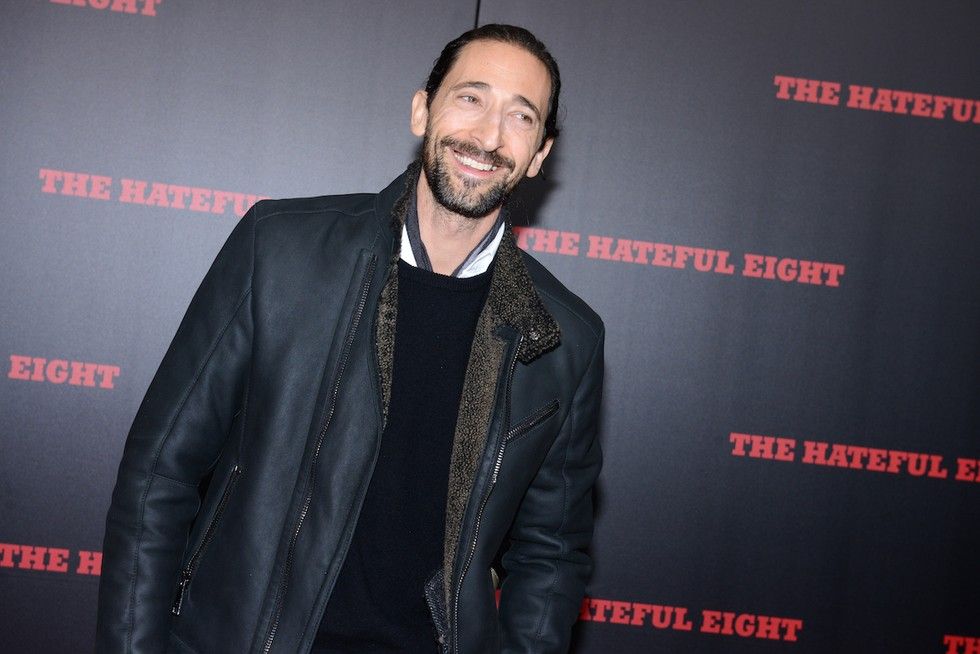 via BFA
The Oscar-winner went on anti-vax truther Jenny McCarthy's Sirius XM radio show yesterday, and essentially told everyone to chiiiiiiiill.
Brody, who's worked with Woody Allen AND alleged rapist/pedophile Roman Polanski (he won the Oscar for Polanski's 2002 film The Pianist) said:

Life is very complicated. I look to collaborate with artistic people and to go into an endeavor without judgment and to hopefully be treated with the same. It's an artistic pursuit, and Polanski for instance had a very complicated and difficult life. It would be unfair of me to delve into something as complicated as the past that was brought up in the media.
-_-
Brody added, "I think there's a lot of catastrophe in this world and a lot of cruelty and a lot of carelessness. Of course it's horrible what comes out sometimes, and people have done things in their lives that may be inexcusable, but it's not something to focus on."
Well, as if I wasn't already living in constant fear of encountering Adrien Brody dressed a scarecrow on a dark, windy night...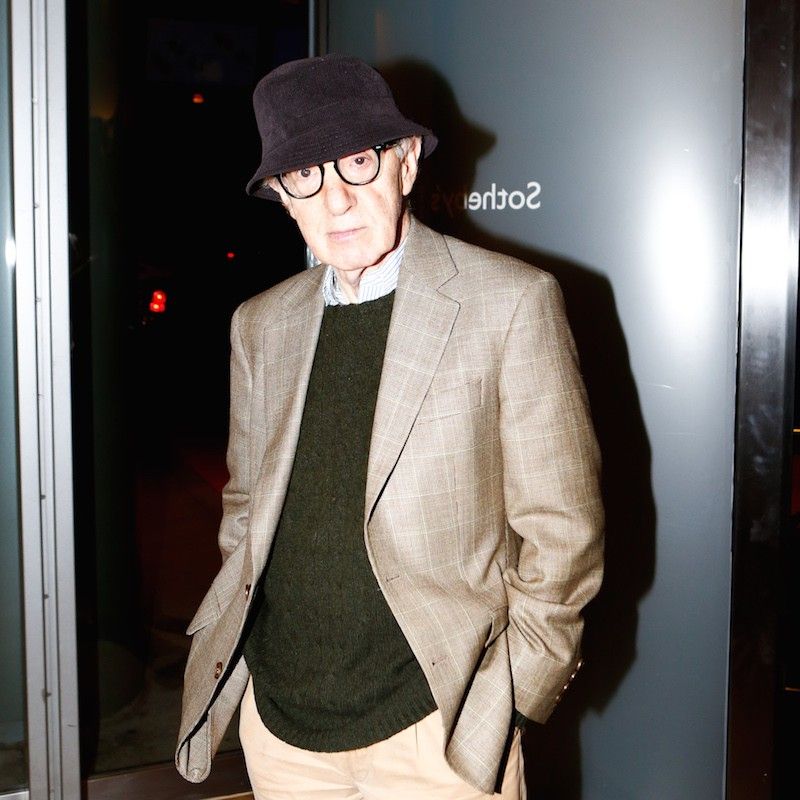 via BFA
Woody also commented on his son's essay:

I never read anything about me, these interviews I do, anything,I said everything I had to say about that whole issue in The New York Times. I have moved so far past it. I never think about it. I work. I said I was never going to comment on it again. I said everything I have to say about it.

Sigh.

At least we have Susan Sarandon.