Start your week off right by watching this clip of President Obama and First Lady Michelle Obama continuing their 2016 joy campaign by dancing with a 106-year-old woman in the White House.
Virginia McLaurin, 106, was invited to the presidential residence for a celebration of Black History Month; the golden lady was ecstatic to meet the First Couple.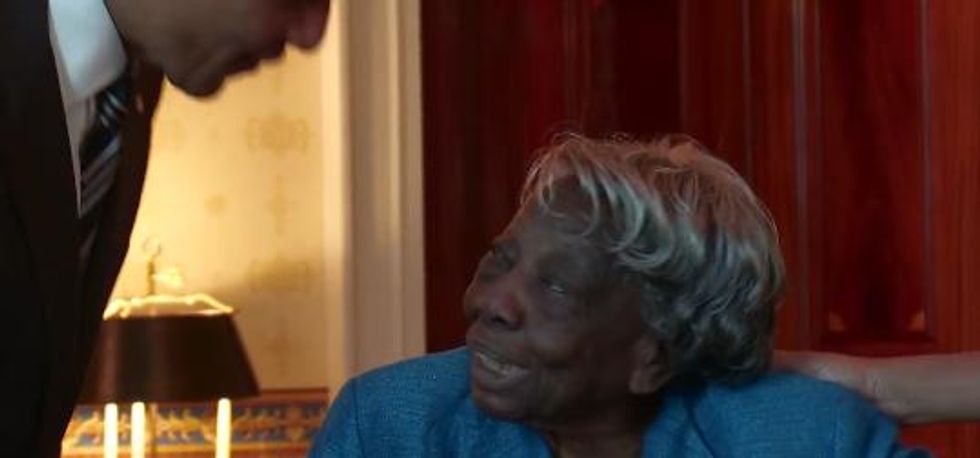 "HI!" She ecstatically exclaimed, adding. "It's an honor! It's an honor!"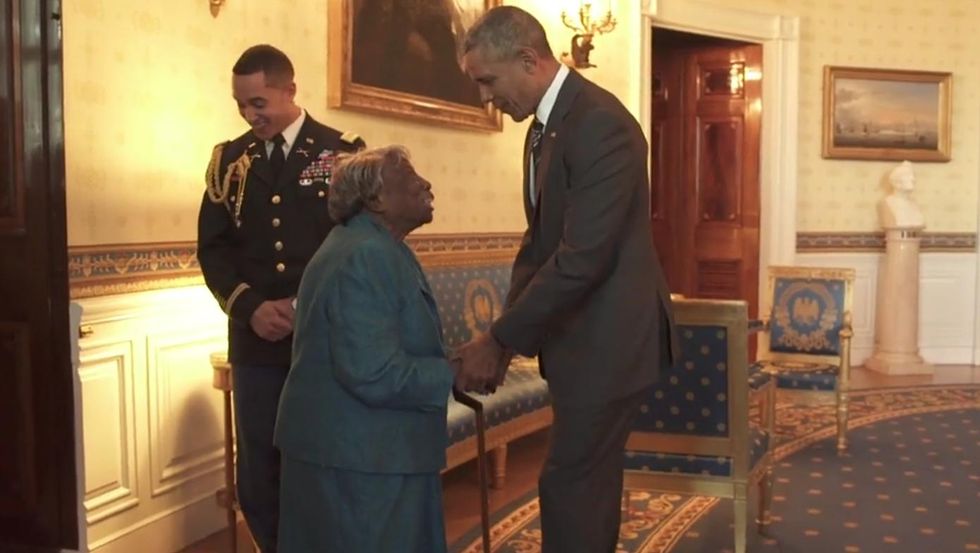 The President escorted her over to meet the first lady, who greeted her with a big hug.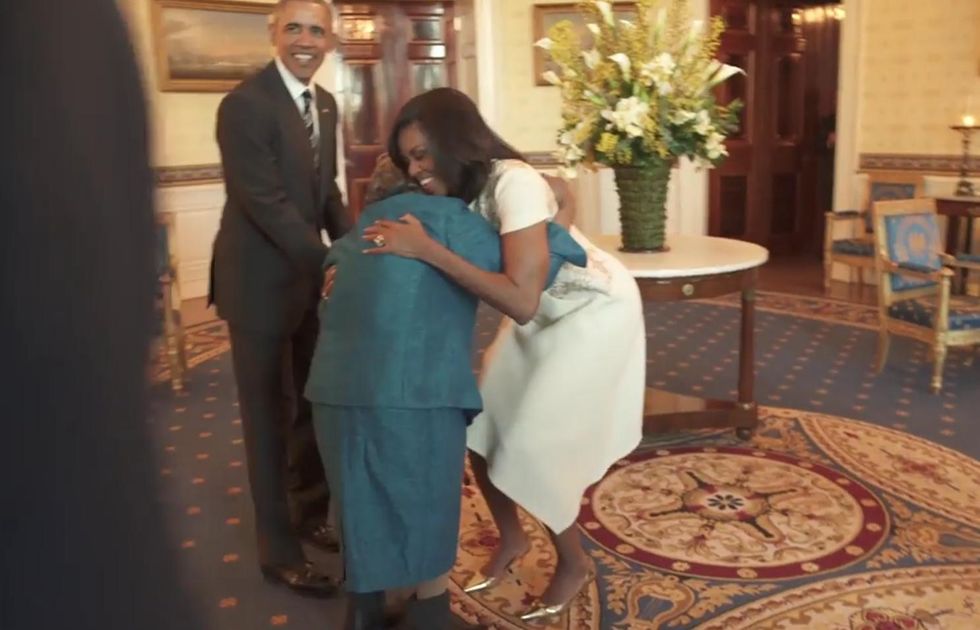 "You are NOT 106!" Michelle gushed. "I want to be like you when I grow up."
The trio then engaged in an impromptu dance party.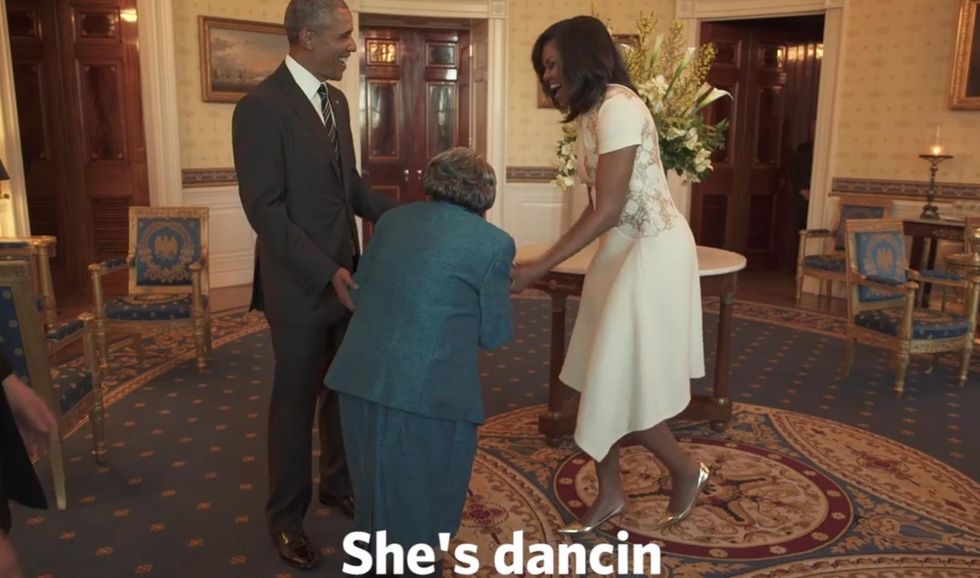 While posing for photos, Virginia tearfully said, "I never thought I would live to get in the White House."
"Well, you are right here," President Obama replied.
"I'm so happy," she continued. "A black president, a black wife, and I am here to celebrate black history."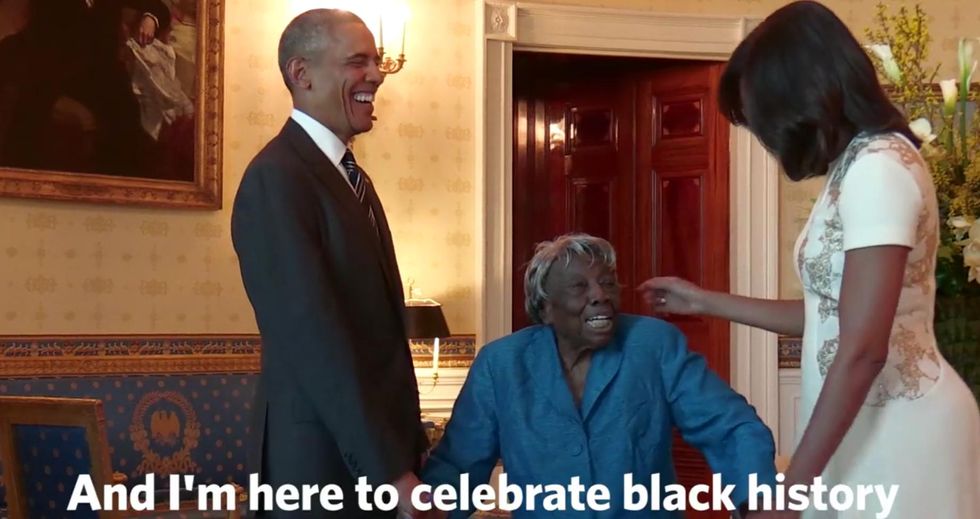 Pardon me while I cry into my shirt.

Watch the beautiful clip below.
This is one dance party 106-year-old Virginia McLaurin will never forget. #BlackHistoryMonthhttps://t.co/CAPi3heOMT
— The White House (@WhiteHouse) February 22, 2016