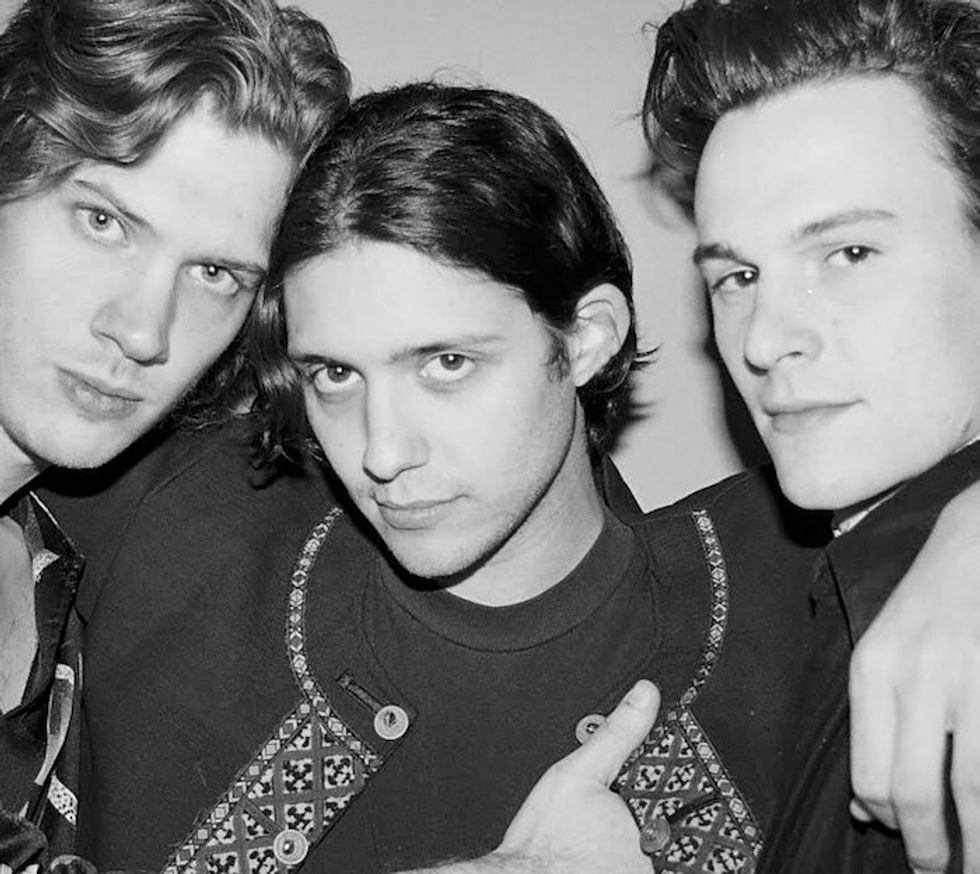 photo via Dan McMahon
Strange Names, with their exuberant, funk-filled sound, may not really seem like it, but according to frontman Liam Benzvi, they're quite the "morbid pack" -- and we're finally getting a glimpse of the group's more macabre side with the visuals for their new video "Trespassing."
Filmed overnight in a Jersey City motel, directors 
Anthony & Alex
 ensured that the entire affair was a raucous hodge-podge of limbs, cling film and
Life-Size
libido-driven visuals. An aesthetic that's a jarring (yet not unwelcome) juxtaposition to the group's sunny, 80s-dance driven pop. 
As the directors put it, "We wanted the video to not only have a fun, sexy, filthy vibe, but get the idea across that perverted things are happening everywhere, all the time" -- and we're inclined to agree that this video, in all it's goopy, mannequin make-out goodness, does just that.