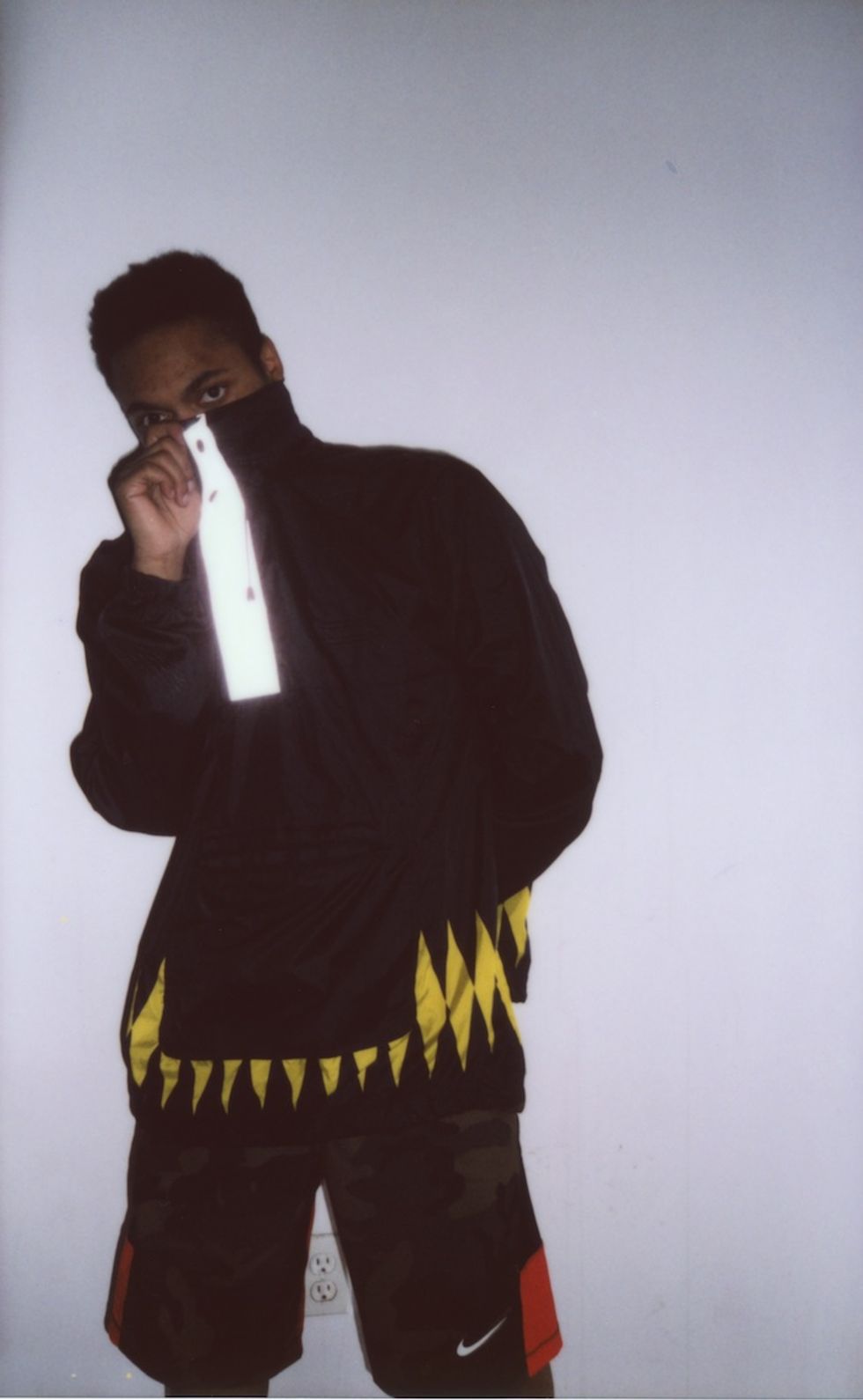 Though he's primarily known for his drum-n-bass production and work as Pro Era's former beatmaker, Lee Bannon has been exploring decidedly more ambient territories as of late. The latest example of which is his two-fer video for both "DAW In The Sky For Pigs" and "Disneµ Girls," which also sees him returning to his experimental roots. 
Taken from his forthcoming album, 
Pattern of Excel,
the video itself is an intriguing compare-and-contrast of the subtle differences between the two individual songs, themselves visually demarcated by a trip across the Williamsburg Bridge. All facilitated with a little help from
Scout Willis
who stars in the clip, it's at the very least a fascinating turn of direction for the prolific producer that has us wanting more. Read a snippet of what he had to say, below.
The visuals (like the songs themselves) are really mesmerizing and introspective, and so I guess the question on everyone's mind is why the 180? It's such a departure from the massive drum and bass sounds you've become known for in the past few years -- and it's obviously no coincidence that it coincides with your upcoming name change to ¬ b ("not bannon"), right? 
It actually feels very natural to me. When working on my first album Alternate Endings, I spent a lot of time making drone and drumless tracks before inserting percussion. So in many ways it feels the same for me -- just holding off of the percussion a bit with this one. The name change is definite, but to what [end is] still a bit undecided. ¬ b is a bit of a place holder. 
You also allow snippets of Scout's voice to float in and out of the song itself, which is a pretty unprecedented stylistic choice. Why? 
Yeah, I feel that letting the bits of voice shine through the audio on the visuals gave it a bit more character. The director Jacob [Wayler] brought it to life. It was filmed as a kind of journey from AM to PM in the city. 
Pattern of Excel is out July 10th on Ninja Tune.