Seth Bogart's back, and while it may not be with his Punx, we're still plenty hyped on the new leather-filled, shopping bag-sporting video for "Nina Hagen-Daaz" from his debut solo full-length.
Bringing together Bogart's punky, glam-doused nostalgia pop with director Jennifer Juniper Stratford's scintillating visual ode to Kenneth Anger-esque visuals, John Waters and public access television aesthetics, "Nina Hagen-Daaz" is outsider art at its multidimensional finest.
"I painted a bunch of large plastic shopping bags for our costumes and bought a really nice uniform from my fave latex shop in LA for my other look," Bogart explained to us. "Clementine Creevy is also in the video -- her band Cherry Glazerr played their first show ever with Hunx and His Punx at a skate park in Orange County -- I was immediately a fan of hers and asked her to sing on this song."
Absolutely addictive, we dare you to try and not to dance along with Bogart and Clem from Cherry Glazerr as they do their cut-and-splice two-step. Watch it below and catch Bogart at a city near you.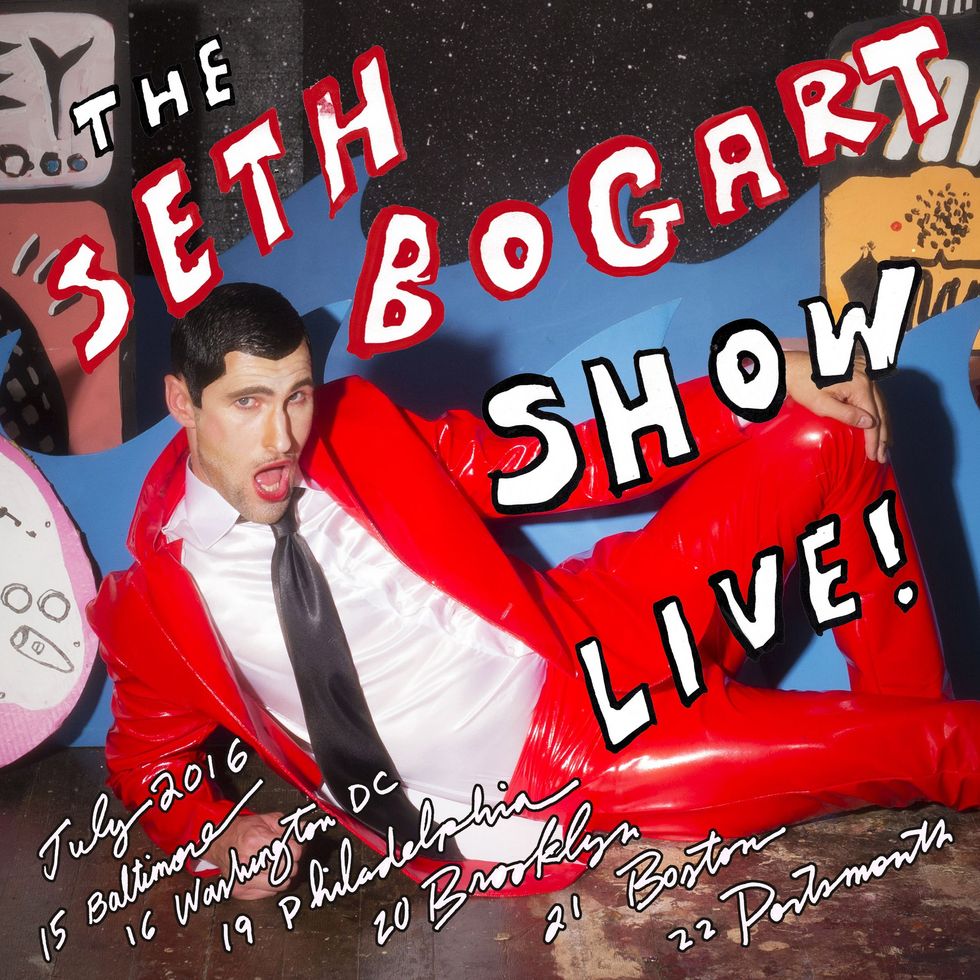 July 15 - Baltimore, MD - Rough Trade at Metro Gallery
July 16 - Washington, DC - Comet Ping Pong
July 17-NYC - ART OPENING "THINGS" Group Show at Participant Gallery
July 19 - Philadelphia, PA - Black Box at Underground Arts
July 20 - Brooklyn, NY - Rough Trade
July 21 - Boston, MA - The Sinclair w/ The Julie Ruin
July 22 - Portsmouth, NH- 3S Artspace w/ The Julie Ruin
August 27 - Austin, TX - Pride
Sep 21 - Montreal, QC - Pop Montreal at Piccolo Little Burgundy