The most beloved porn conglomerate in the world, Pornhub, has teamed up with Vocativ to break down the most searched for porn themes in the United States.
Going state-by-state, the guide found that "lesbian" takes the top spot, while a good amount of our great nation gets their freak on to incest-by-marriage.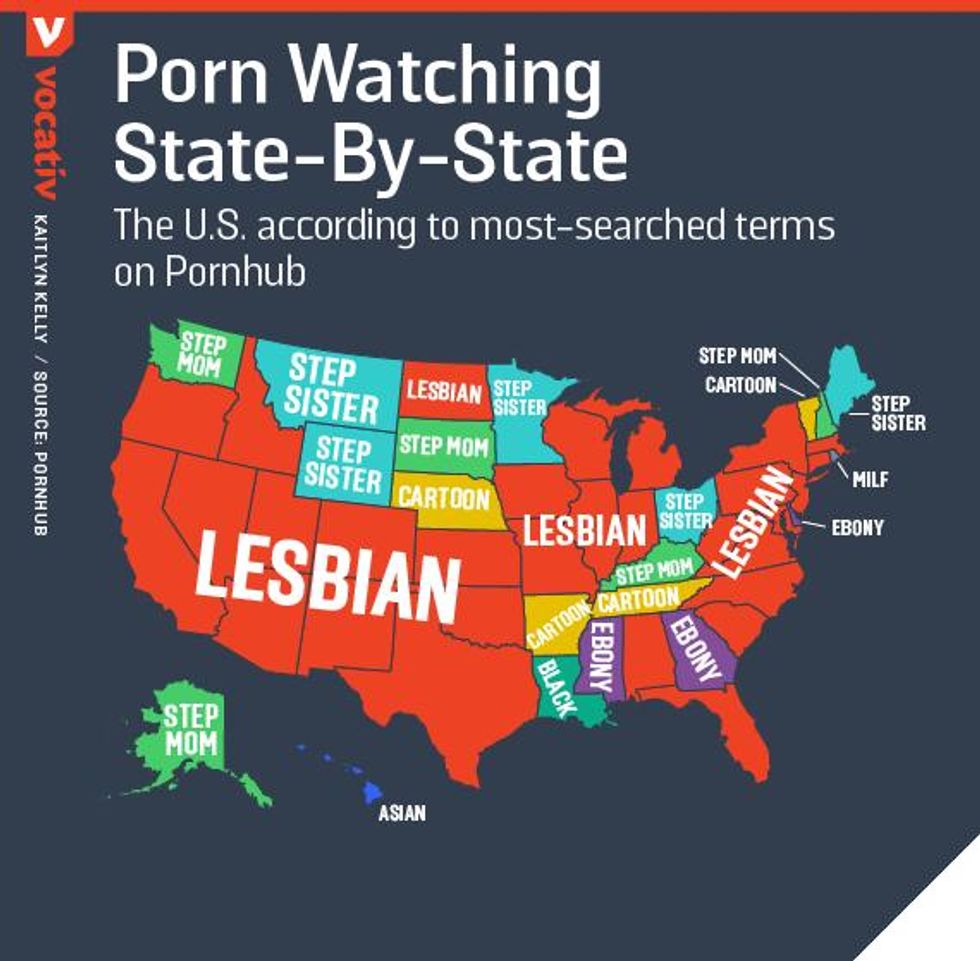 Come through, cartoon sex!
Pornhub seemed to neglect my porn preference of watching crime show reenactments on YouTube while eating soup.
-_-