The world of online porn may seem like it's mostly just hentai, cheerleaders and MILFs, (and to be fair, it still mostly is), but more and more, women want in on the action, too. This was especially true in 2017, as Pornhub reports that searches for "porn for women" went up an incredible 1400% last year.
"2017 seems to have been the year where women have come forward to express their desires more openly," Dr. Laurie Betito, sex therapist and director of the Pornhub Sexual Wellness Center said in Pornhub's annual Year in Review report, released today. "From the "Me too" movement to prominent females the likes of Hillary Clinton and Nikki Haley on the world stage, women are feeling more empowered and they have found their voice. This is a sign of things to come."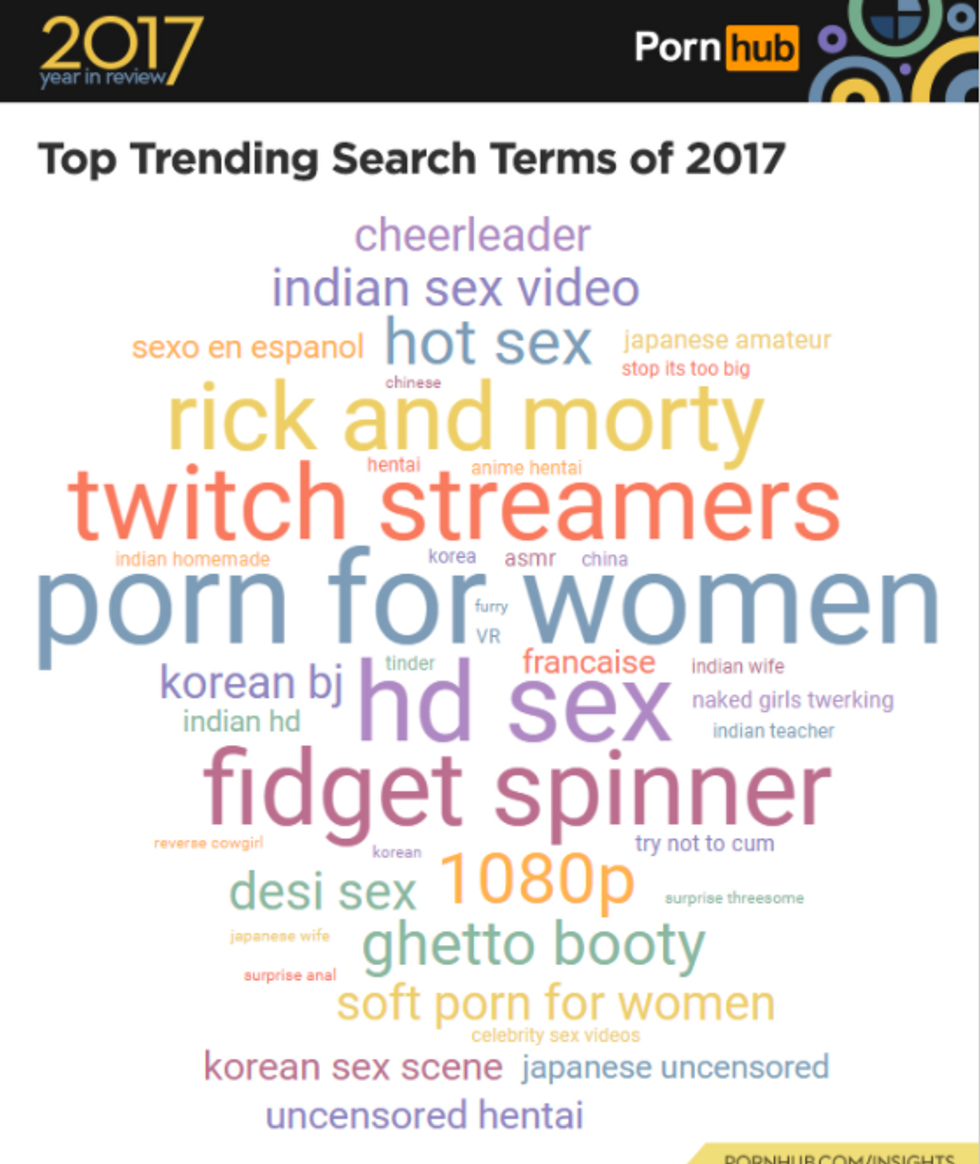 Porn for women has typically been relegated to the bottom of the porn pile, with a few pity vids made for women, if they're made at all. The conventional thinking has been, of course, that the desire just isn't there. Hopefully the free market will do what it does best: recognize the hole in the market and promptly fill it.
The report contains some other wild facts and figures, like this one: in 2017 alone, 595,482 hours of adult videos were uploaded, which is 68 straight years of porn if watched continuously. A total of 3,732 Petabytes of data was streamed in 2017, which is enough data to fill the storage of all the world's iPhones currently in use. Virtual reality porn searches also moved up 14 spots from 2016 — a more innocent time when we didn't have robot strippers twerking at tech conventions.
Pornhub reports that every 5 minutes, the site transmits more data than the entire contents of the New York Public library's 50 million books. There were also 120 million video votes this year on Pornhub videos, which is a million more votes than were cast in the last U.S. Presidential election. Priorities, priorities.
The 'top trending searches' of 2017 shows a strange and erotic time capsule of our year, though there was (thankfully) no spike in Trump or Clinton-related XXX vids: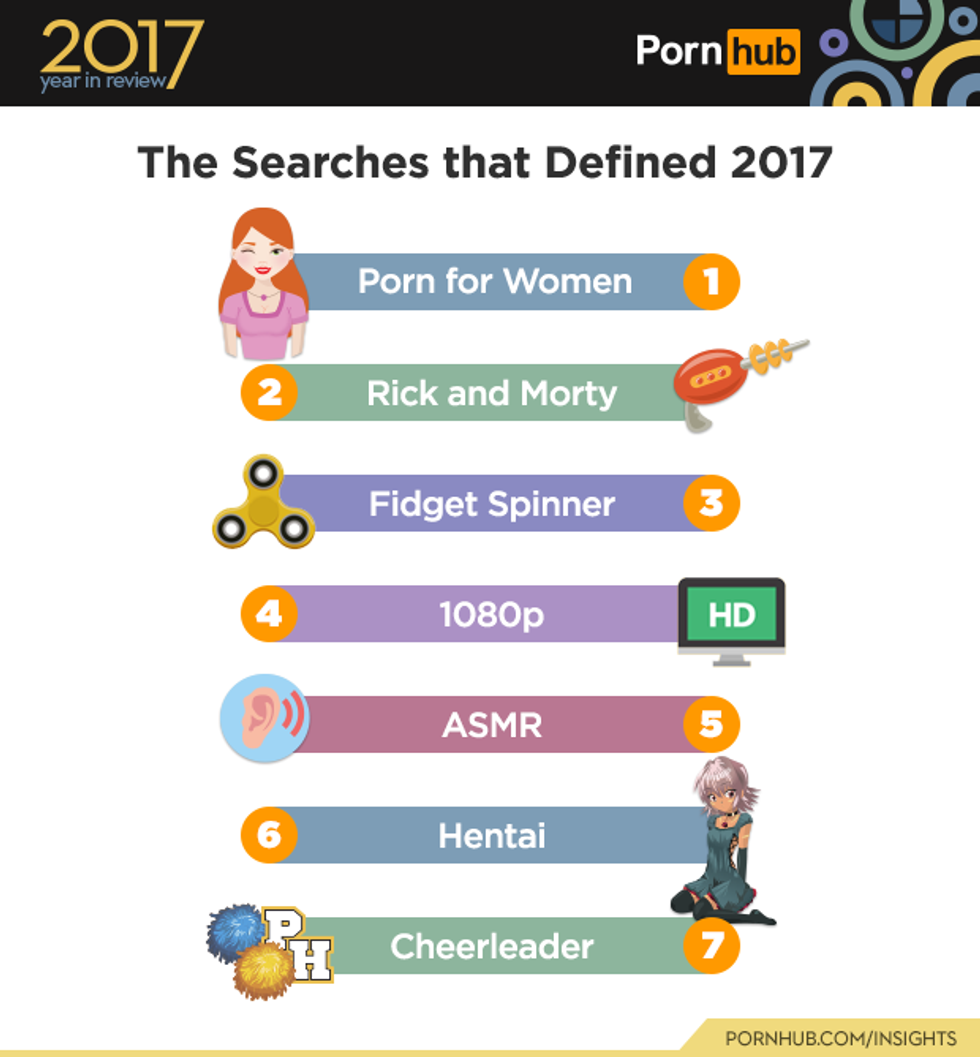 You can also thank the Senate Democrats who co-sponsored a measure today to invalidate the FCC's recent vote to end net neutrality, which would potentially destroy the wild and crazy world of online porn. Hot.
See the rest of Pornhub's insights here, including the country that logs on to the site most (hint: it's exactly who you think it is).

Sign Up For The Morning PAPER