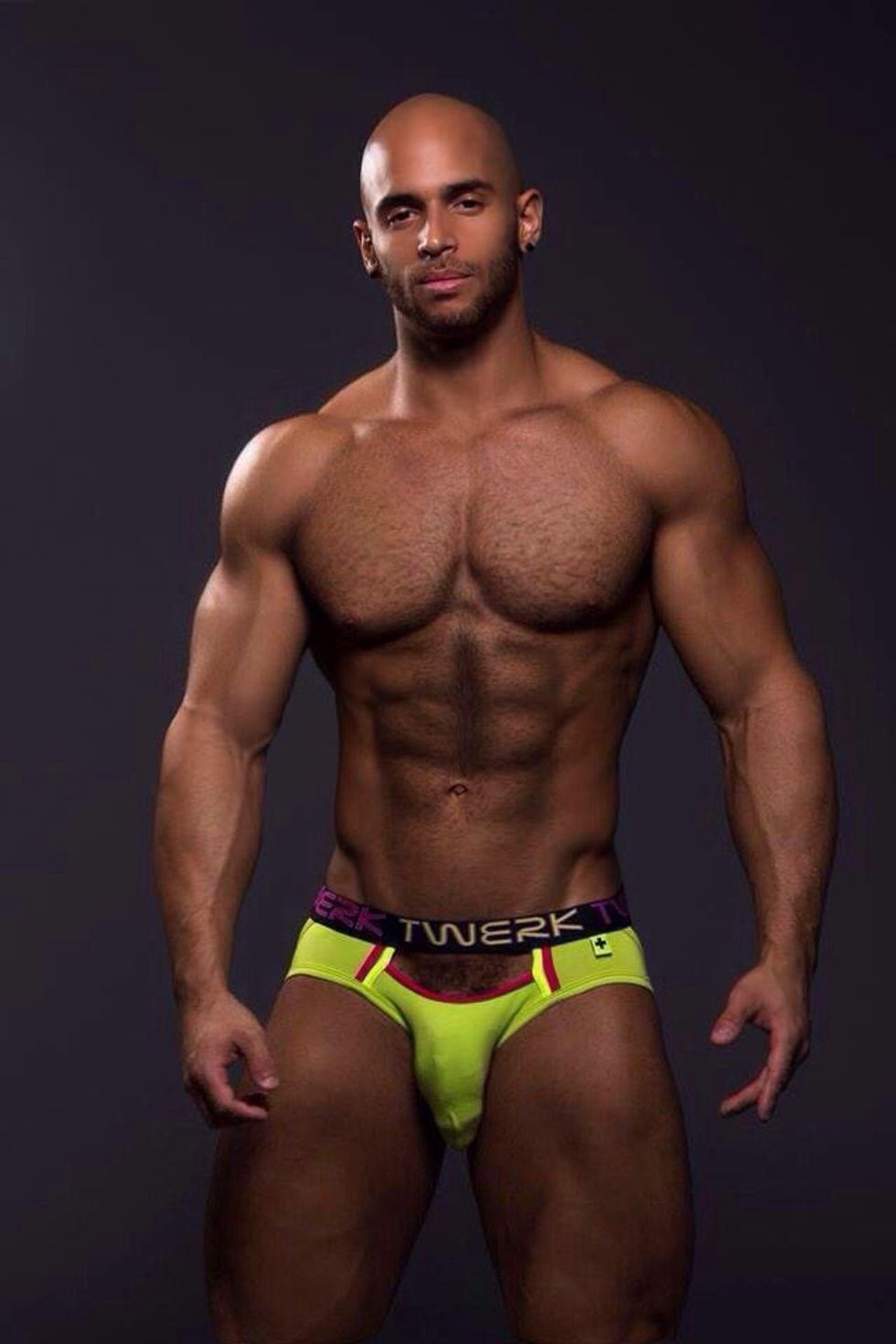 Sean Zevran is a total dreamboat. He has one of the best bodies in porn and also writes intelligent thought-provoking pieces about topics like bare backing in porn and liberal intolerance  on his
blog
. Talk about a total package. We caught up with Zevran who's recently moved to LA and had lots to tell us about his 4 year adventure in the adult film industry.
Did you have favorite porn stars growing up?
I did not have favorite porn stars growing up. I didn't actually watch much porn until I got into college, and even then it was only sparingly. My initial favorites were Matthew Rush and Brent Everett. Now that I am in the industry myself, I watch a lot more porn and have too many favorites to name. The good thing about being in porn is that I've now fucked quite a few of my favorite porn stars. 
What made you decide to get into porn?
I decided to get into porn more or less on an adventurous whim. I had just finished up the last final of my philosophy degree when my friend, Brandon Wilde, whom many readers will know, called to tell me he had sent my contact info and some of my photos over to Randy Blue. I was skeptical at first, but sure enough Randy Blue reached out to me. A few weeks later I was on my way to shoot a solo in Los Angeles. Two and a half years later I signed a contract with Falcon Studios Group. This summer I will have been in the industry for four years now. 
Who have been the sexiest costars you've worked with?
I've worked with a lot of incredibly sexy guys, among them have been Topher DiMaggio, Lance Luciano, Armond Rizzo, Brent Corrigan, Ryan Rose, Sebastian Kross, Diego Sans, Nicco Sky, Nick Sterling and many others. 
You've talked about race in the past and being a racially mixed man. Is there much racism in porn?
I believe racism in the porn industry is reflective of racism in society. The industry is notably more challenging for black and Asian male models. Furthermore, distinguishing between racism and preference is difficult, and many producers find themselves wrestling with diversity vis-Ã -vis profits. It's difficult to politicize sexuality, e.g. sexual desires and preferences, but I believe producers can do more to remedy racism by not being so afraid to challenge the status quo. We need to see more of that. I believe a lot of our sexual preferences have to do with social conditioning, and carrying on the status quo only perpetuates racism. 
Do you think that society has become more open and less judgmental about people who work in porn?
It's difficult to say whether society has become more open and less judgmental about people who work in porn. Overall, I would say that it probably has become less judgmental. However, within the gay community, there seems to be a split between, what I'll call, puritan (lowercase "p") gays, who try so hard to conform to heteronormativity, and those of us who seek sexual liberation. The latter is obviously more open and less judgmental about sex workers.