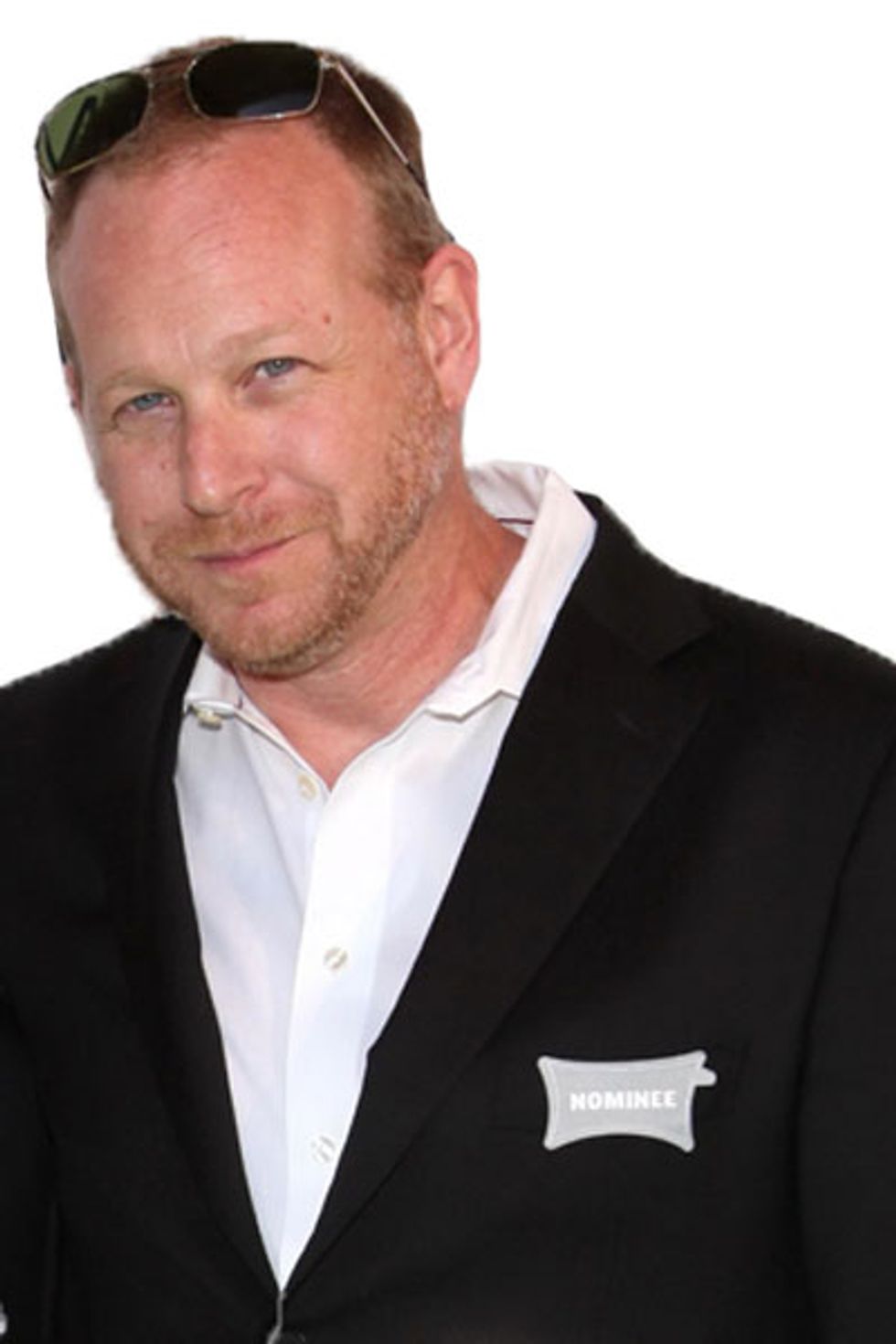 Pok Pok, the Portland, Oregon restaurant chef Andy Ricker recently opened in Brooklyn's Columbia Street Waterfront District to great fanfare (after first teasing us with Lower East Side takeout joint Pok Pok Wing), doesn't serve dinner until 6 p.m. But the crowds start lining up for the chef's Northeastern Thai specialties--think Burmese curry powder and pickled garlic accented sweet pork belly and pork shoulder curry--long before. Here, Ricker, who first fell in love with Thailand as a backpacker in the mid-'80s, dishes on New York versus Portland, the Columbia Street Waterfront District and of course,
Portlandia
.
Sounds like it's been pretty hectic since you opened Pok Pok. Are people still clamoring for a table in the rain?
We start serving at 6 p.m., which I guess is late around here. When we open the doors, there are people waiting. We only have 60 seats, so we really get to fill the restaurant.  
Are you shocked it's this much of a mob scene?
This is what we've been doing for six years. It's not a surprise; it's what I expected. We're in a neighborhood that's under-served and this isn't another Mexican or Italian place. Variety is the spice of life, right?  
What's the scene like?
This is a brand new crowd, probably [what will be] different [than in] the long run. I knew the menu would be a little bit easier to embrace here than it was in Portland. People love to eat there but it took us a while. Some are curiosity seekers here in New York who aren't here because of the food but the buzz. We'll see what happens. So far I'm pretty happy.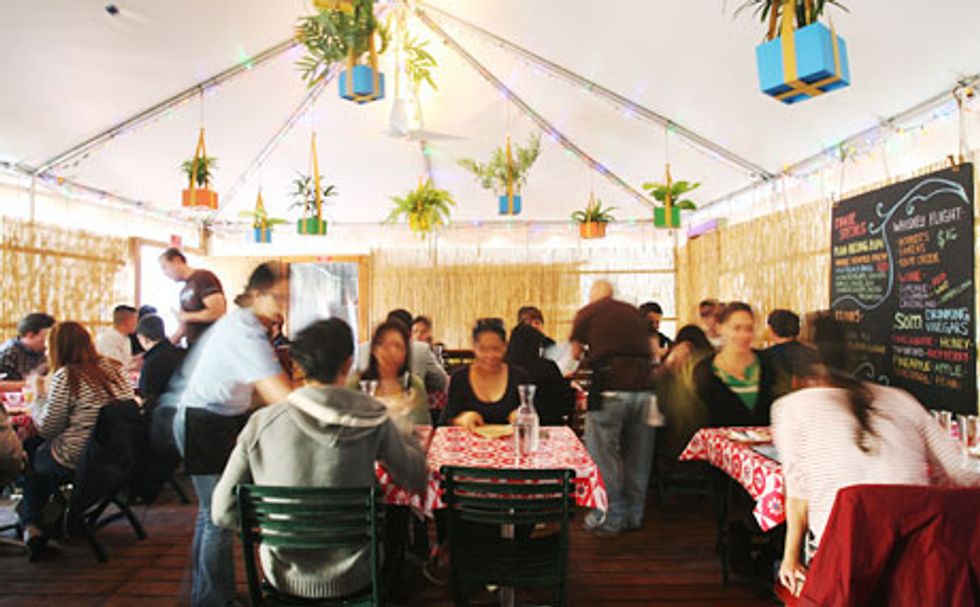 You have a number of hard-to-pronounce dishes, like Sai Ua Samun Phrai (spicy Chiang Mai sausage), on the menu. Do you educate your staff on how to say them correctly?
It's more about them knowing how to identify what people try to say them. They're also trained to say the name of the dish back in English so words don't get butchered.  
Why did you want to cook in New York?
Portland is a small market. There's only so much growth you can have there before you start cannibalizing yourself. I like New York. I lived here before. I am from the East Coast and wanted an excuse to be here. New York is the culinary center of the universe. If you can do well here it gives you a voice and it's good for business.  
What drew you to Columbia Street?
We're near the water and not in Manhattan. There's a vibe. We're two very short blocks across the BQE. One minute you're here, the next in Cobble Hill with brownstones. It seems like a weird remote location but I see it as untapped.  
Pok Pok is closed on Mondays and Tuesdays. Do you manage to get in any fun on your days off?
It's a brand new restaurant. The only reason we are open five days is because we don't have the staff. We are busting our asses to be open five. I haven't had a day off since I went to Thailand two months ago.   
I know the restaurant has currently taken over your life, but where do you like eating when you have the chance?
Danji. And Tertulia is my favorite anywhere. Roberta's is great but I haven't been in six months; Frankies 457 and Prime Meats but I haven't been in three or four months; and Diner and Marlow & Sons. I love that shit over there. I like going out to Queens, too.   
What are the biggest differences of working here versus Portland?
There's room to do your thing in Portland. It's possible because you're not facing rents that are astronomical. A lot of restaurants would be up shit's creek if they had to survive here. It's a game here; much more difficult. Not that it's easy anywhere, but here you've got to work really hard.  
Do you watch Portlandia?
I find it amusing. It doesn't offend me. A lot of what it talks about is true. It captures the ennui there. In Portland you can pay $200 for rent, work as a barista and smoke pot and go to rock shows every night. You can't do that here--unless you're a trust funder. 
Photo of Andy Ricker from PatrickMcMullan.com
; photo of Pok Pok from
nycgo.com
.