2015 Playboy Playmate of the Year Dani Mathers caused a social media uproar yesterday after sending a horrible body-shaming Snapchat to all her followers.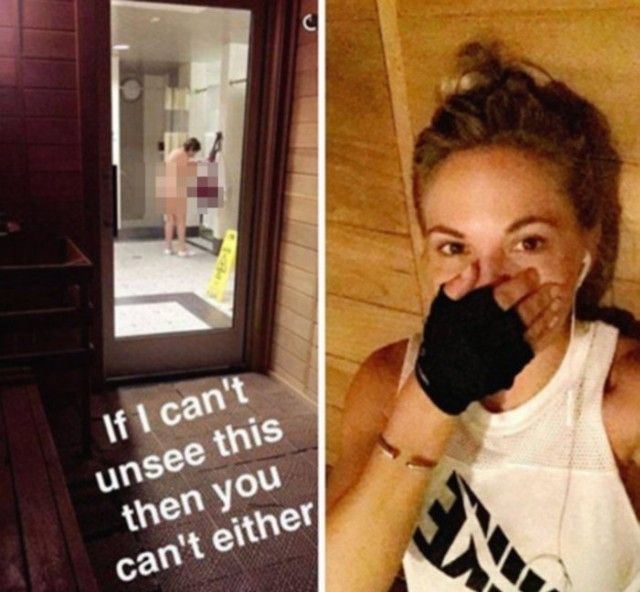 Taken in an LA Fitness gym, the snap showed an unaware woman changing outside the gym's sauna with the caption "If I can't unsee this then you can't either" alongside an accompanying photo of Mathers snickering. According to TMZ, LA Fitness has since banned her from all of their gyms and have reported the incident to police.
Her behavior is appalling & puts members @ risk. We ended membership & she can't use any club. It's not just our rule, it's common decency.
— LA Fitness (@LAFitness) July 15, 2016
So when is #danimathers going to be arrested for taking naked pics of women at the gym and posting them on snapchat @LAPDHQ ?
— Bobbie Oliver (@thebobbieoliver) July 14, 2016
Mathers quickly deleted the snap and apologized via social media. She later posted another (non) apology video to Snapchat where she claimed to not understand the app, saying she had meant to send the picture to another friend instead of all her followers. Though we're not so sure that makes it any better...
Mathers has since been "suspended indefinitely" from her regular spot on the "Heidi and Frank" radio show and set most of her social media accounts to private.
[h/t TMZ]