Like fine wine and good gouda, playmates also seem to get better with age. For this reason – and likely also due to fear of being left behind on the whole "diversity" and "inclusion" movement – Playboy recruited seven of their past playmates to recreate the covers they shot for the magazine, twenty, thirty, even forty years later.
While the images certainly prove the power of plastic surgery (the models often just look like different people, rather than having aged), it's still impressive how incredible they look into their sixties and seventies. Some seem in even better shape than their younger selves.
Here's Lisa Miller, 1991 Playmate of the Year.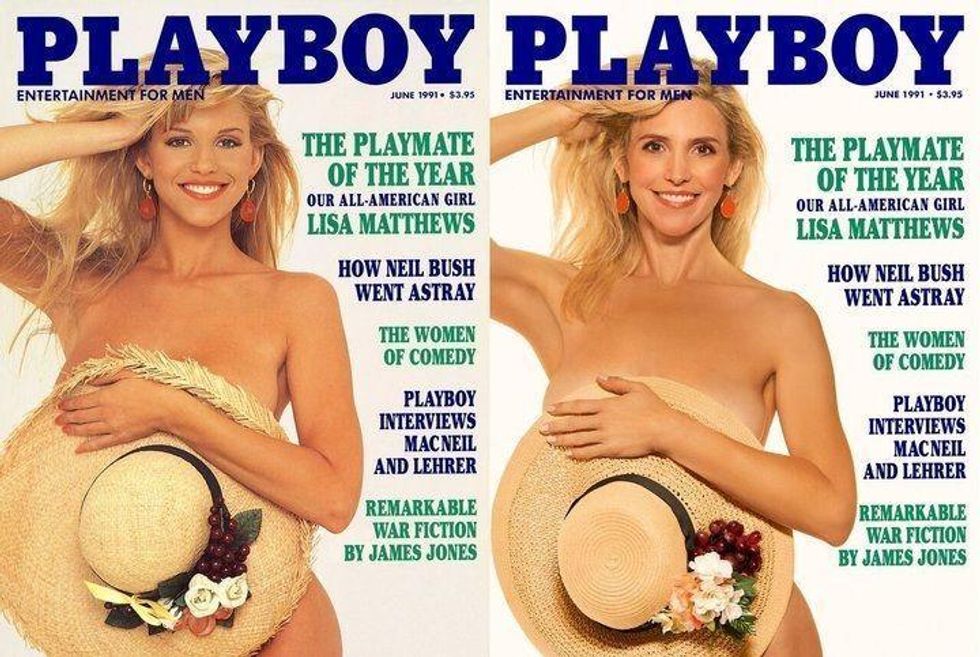 Same tbh.
What about a little Renee Tenison, the magazine's first African-American Playmate of the Year in 1990, who has really stood the test of time.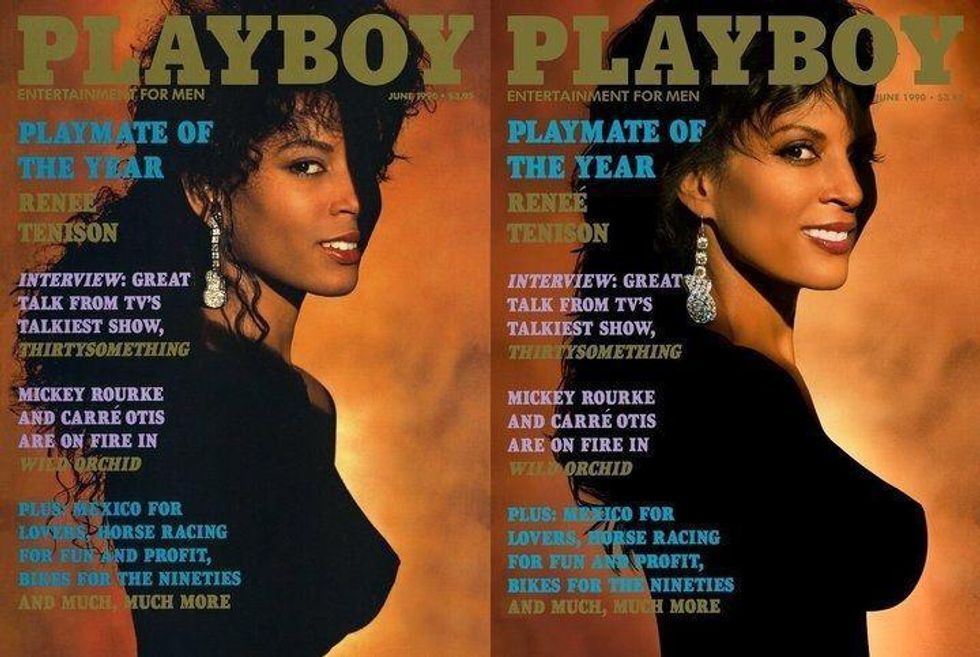 Tenison also recalled the controversy of her first cover for the publication.
"...Some women were saying I was being objectified. But I said, 'Well, if you're pro-choice, shouldn't I have the right to choose what I want to do?' If I want to pose nude, I should be able to pose nude! When the issue came out, the response was 90% positive and maybe 10% didn't like it. If you look back, all the big models from Christy Turlington to Naomi Campbell posed nude. I see it as art. Not everybody sees it that way, but that's how I see it."
The mother of now creative director Cooper Hefner and Hugh's second wife, Kimberley Conrad Hefner also participated, donning sexy workwear and bowler hat one more time to imitate her 1989 cover.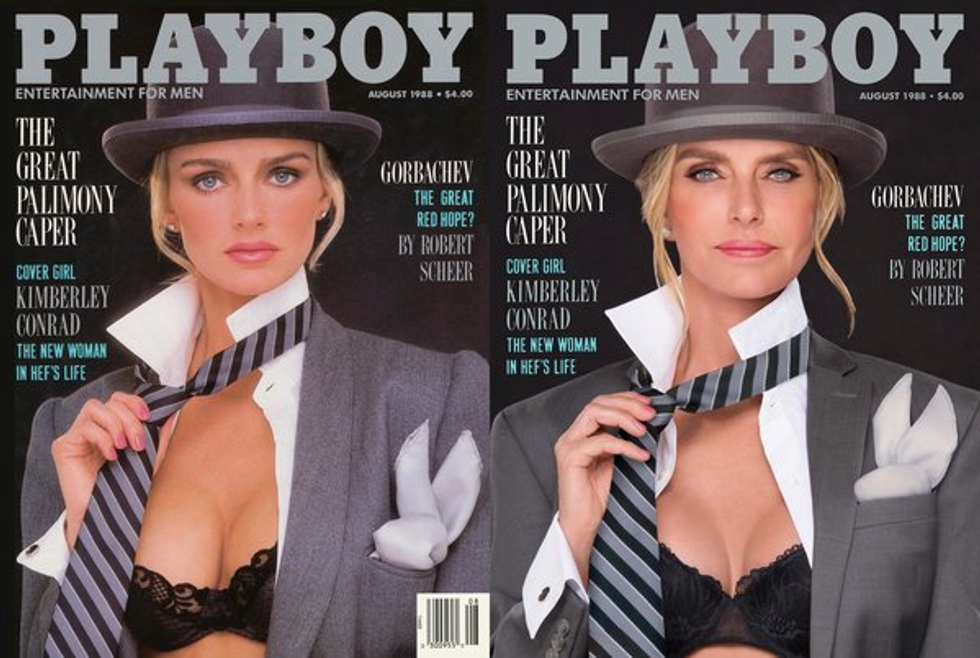 You can head over here to see all the covers, but let's just say they all look better than I do. Let's all drink more water and call Dr. Ourian.
[h/t Cosmpolitan]
Images courtesy of Playboy
Sign Up For The Morning PAPER